Building and cruising "Annina II"
50' Hartley Tahitian Ferrocement Motorsailer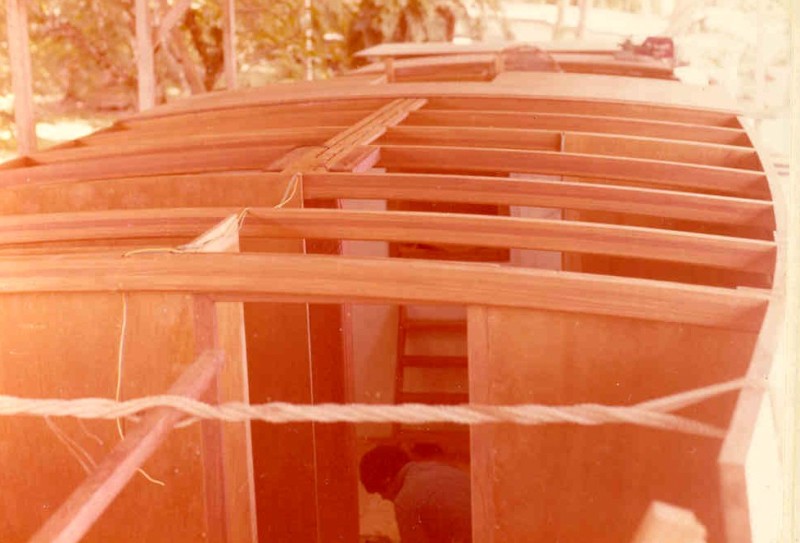 Laminated beams. PNG Rosewood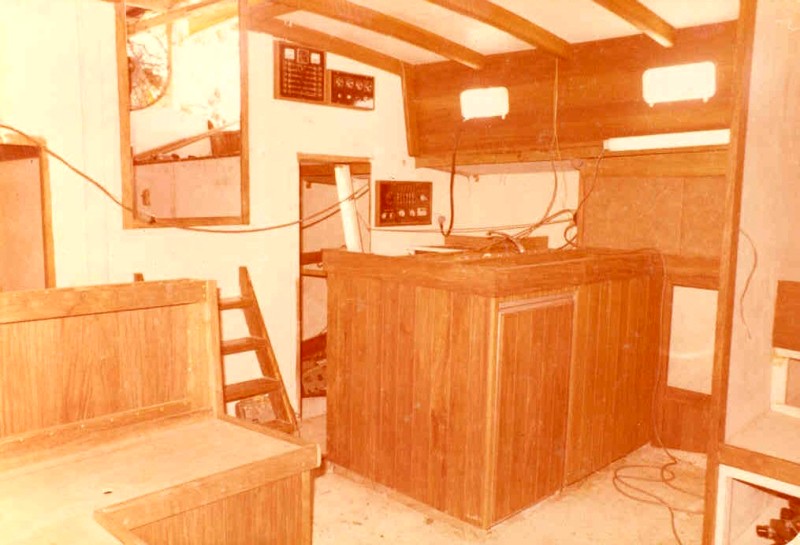 Inside joinery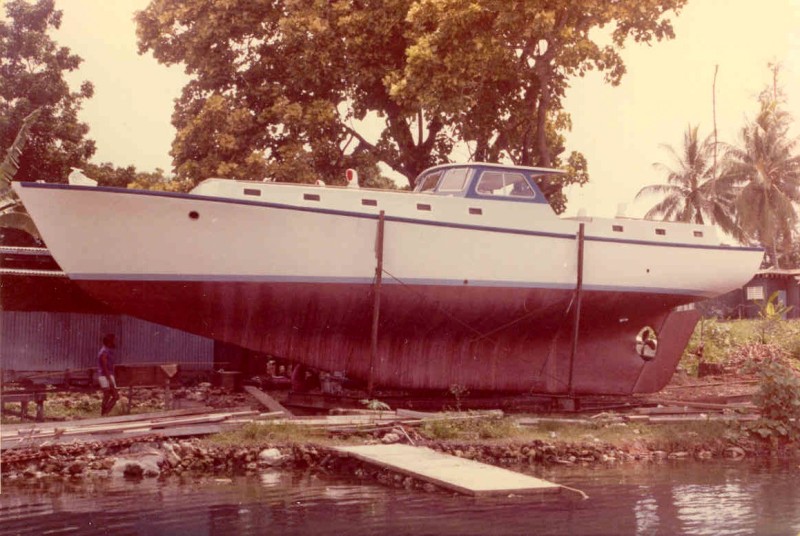 Building frame removed ready for launching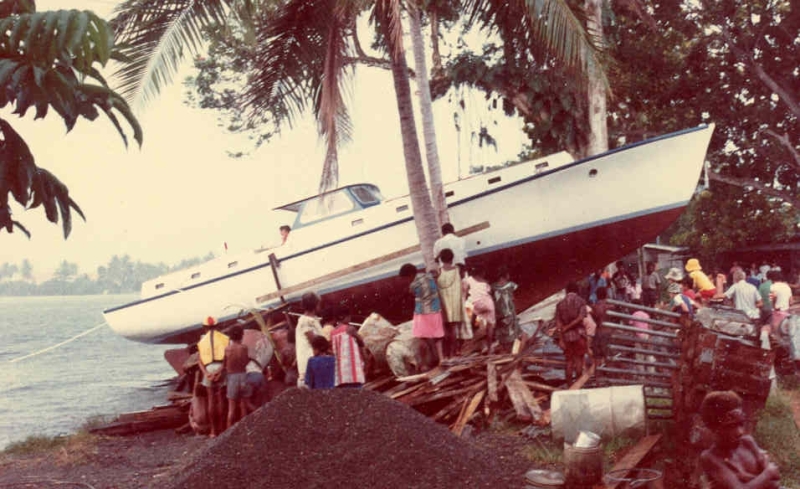 Launching day
She floats!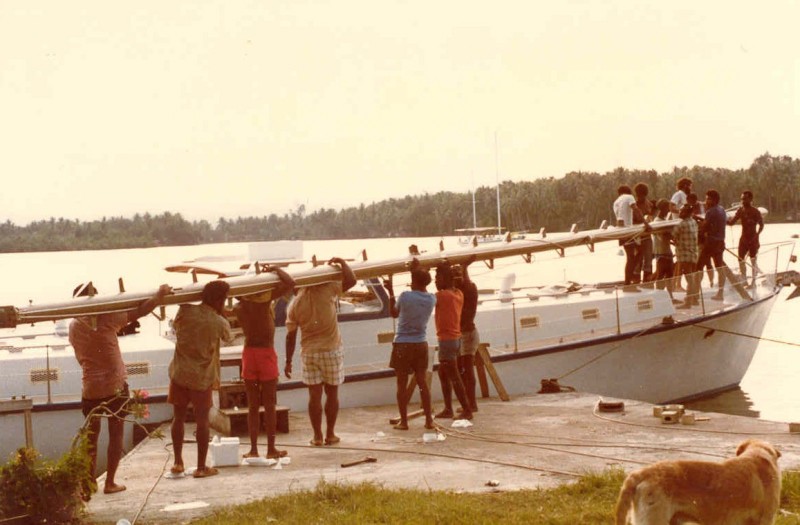 Mast stepping day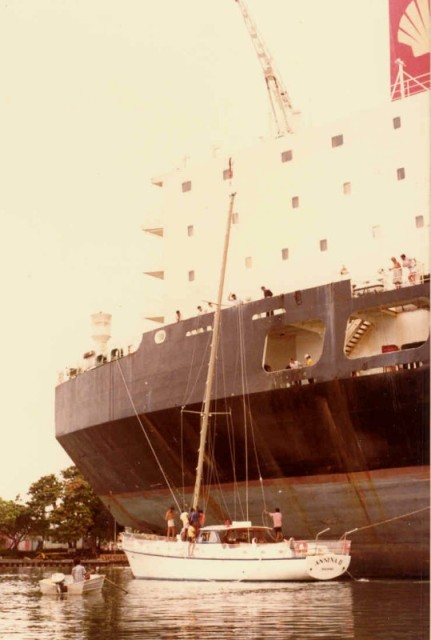 With the help of "Entalina and crew!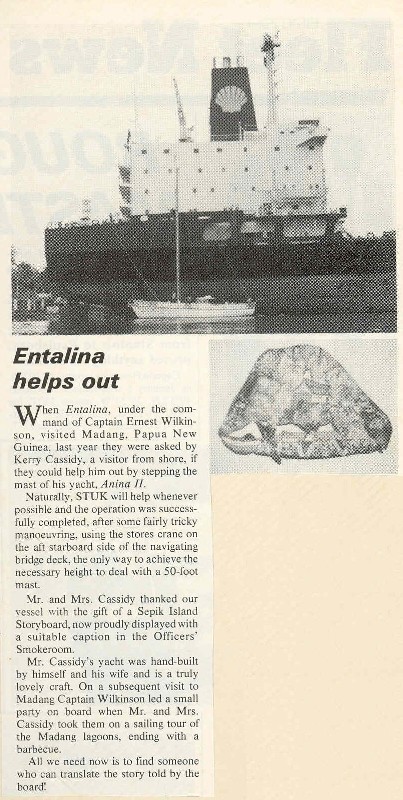 Article in Shell newspaper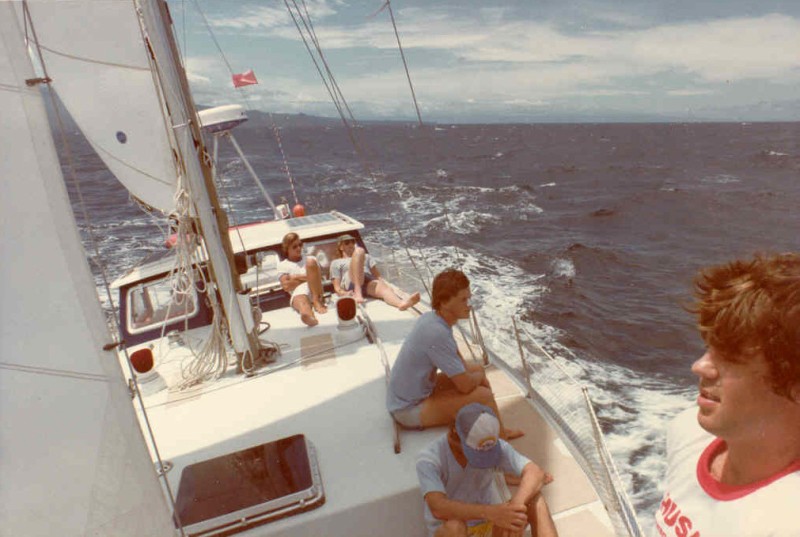 Sailing with friends off Kar Kar Island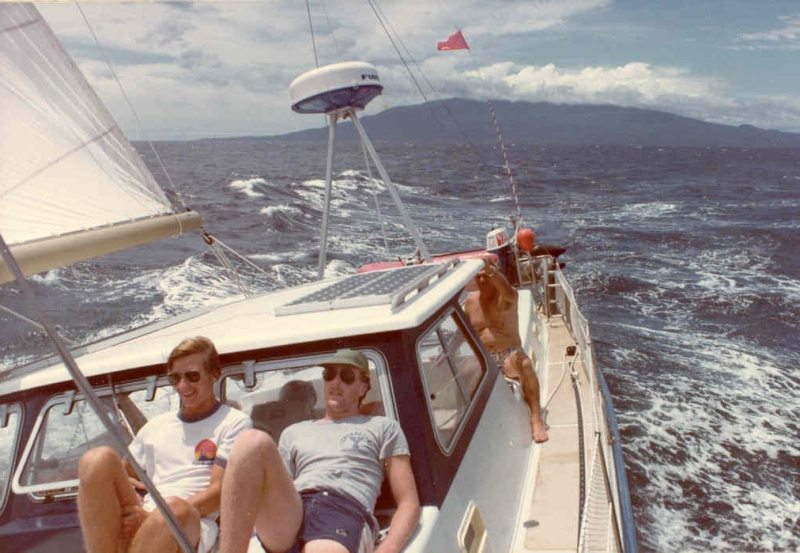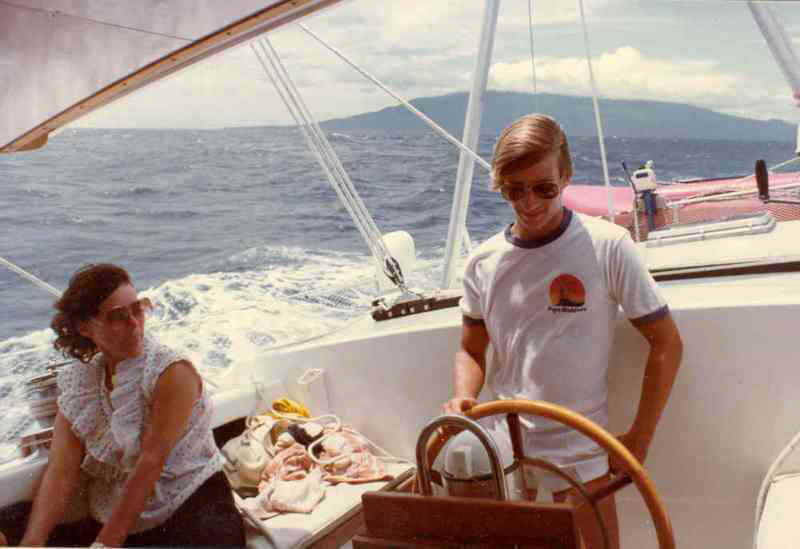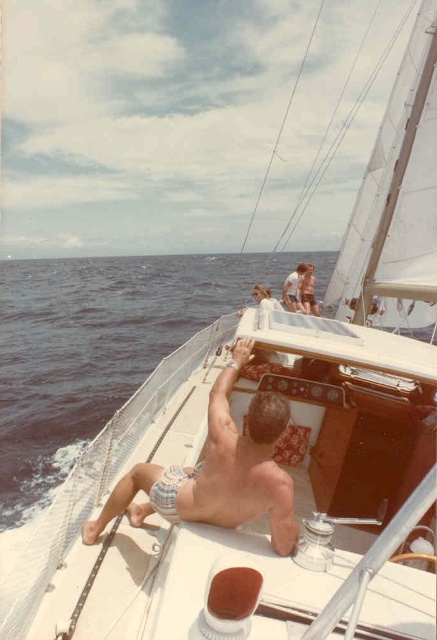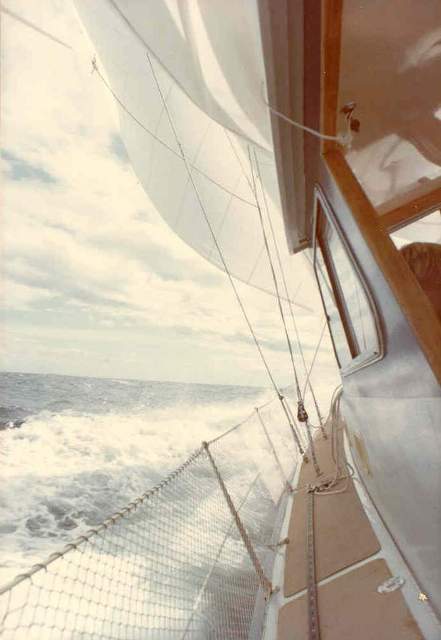 On the way back to Madang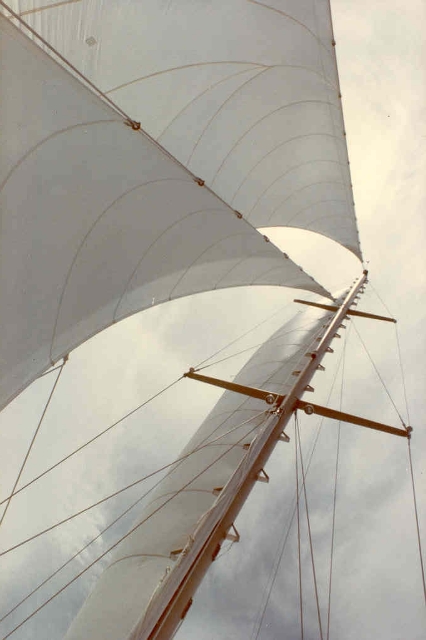 Yankee and inner Foresail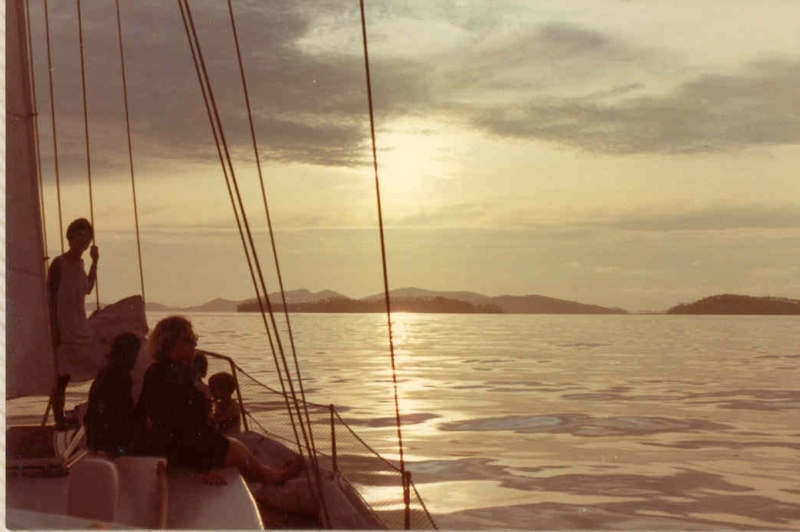 Approaching the Hermit Atoll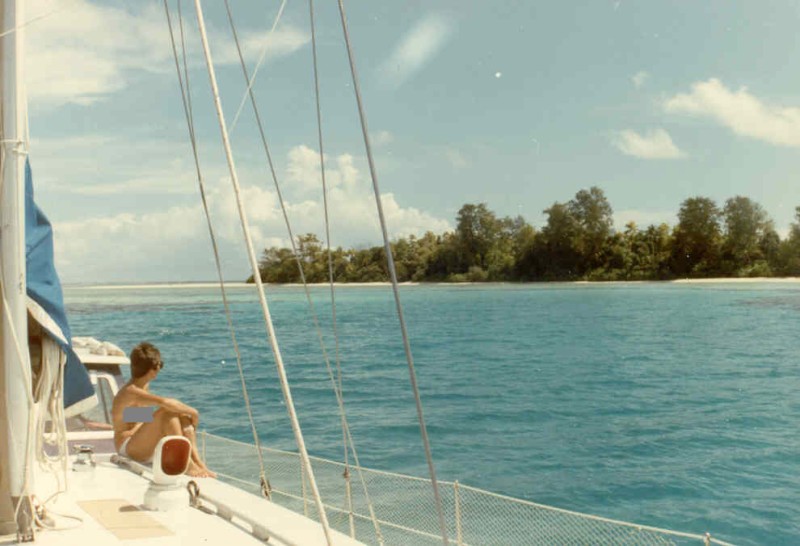 Northern Lagoon, Hermit Atoll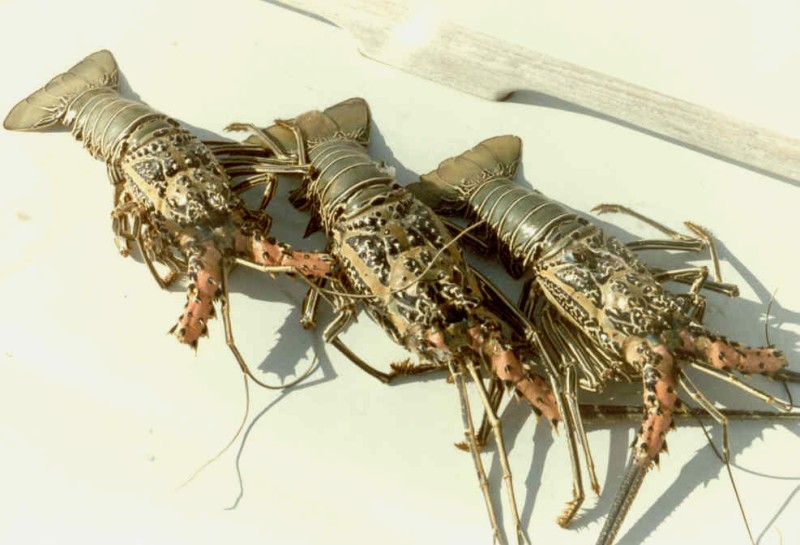 Dinner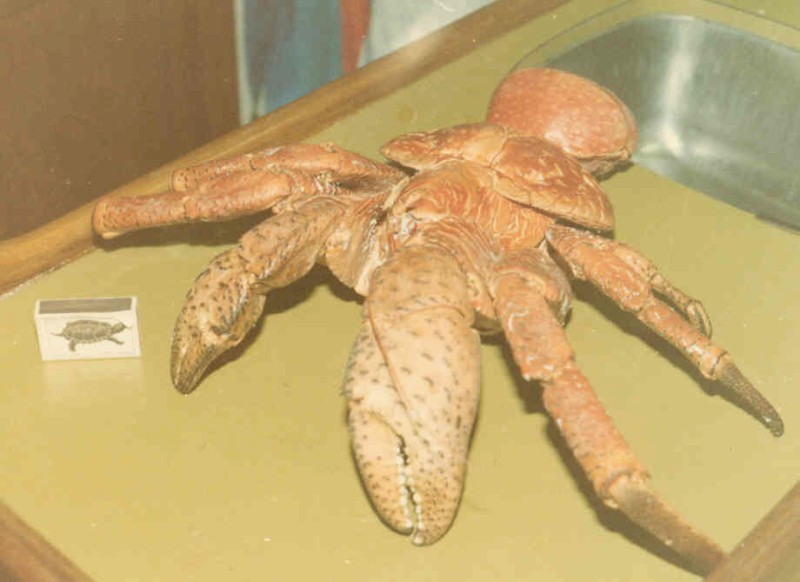 Coconut Crab. mmm!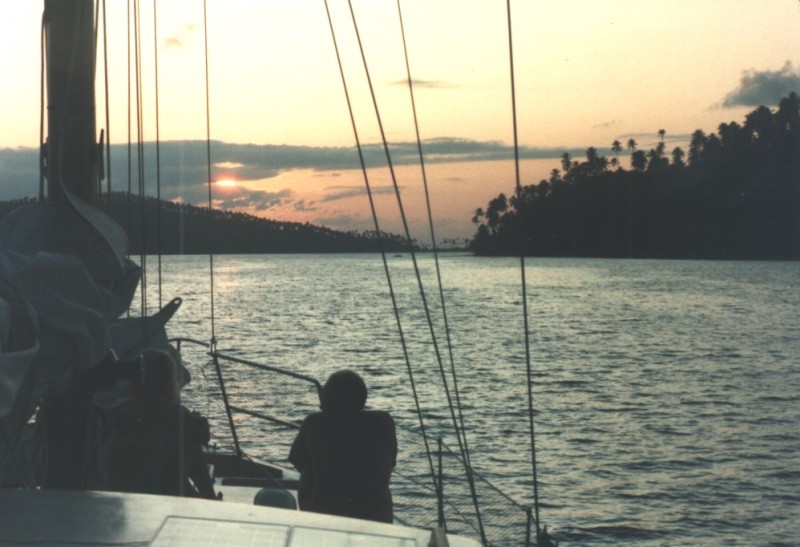 Anchorage between the islands, Hermit Atoll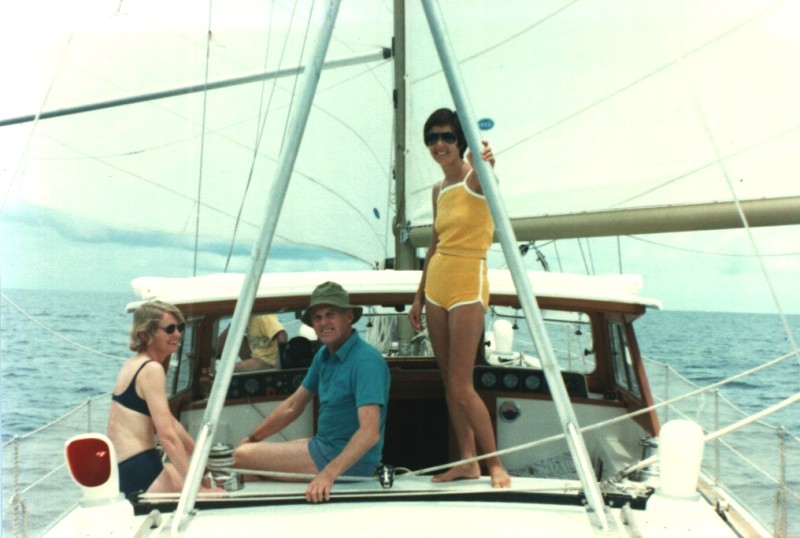 Following wind on the way to Heina Atoll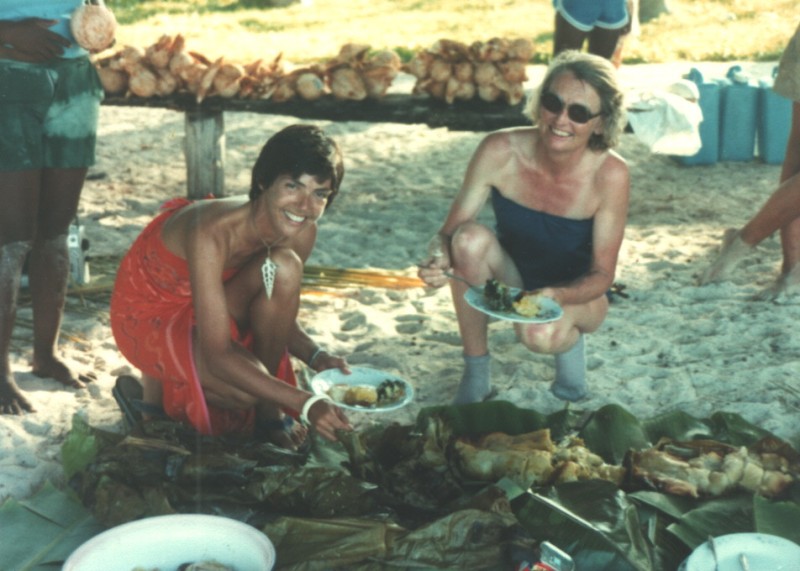 Mu Mu on the beach at Heina Atoll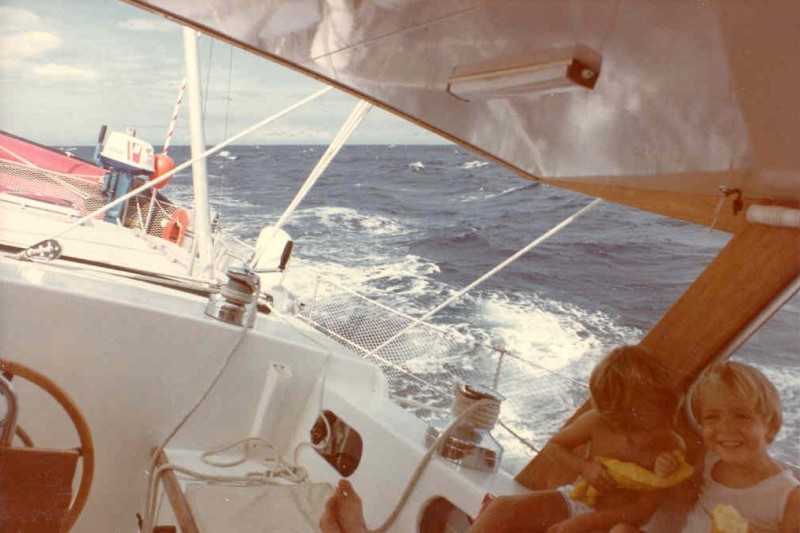 Sailing through the Vitiaz Strait, Easter 1985. Miriam & John in the corner.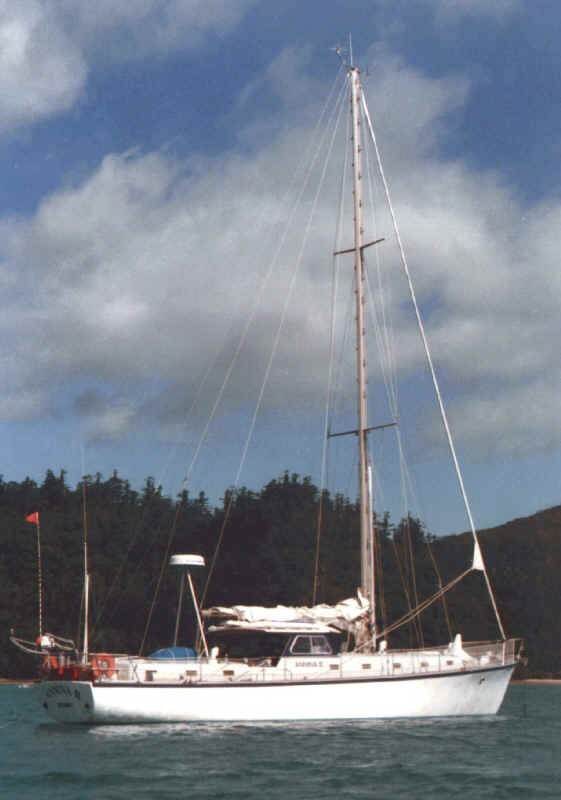 At Anchor in the Whitsunday Islands, Australia 1985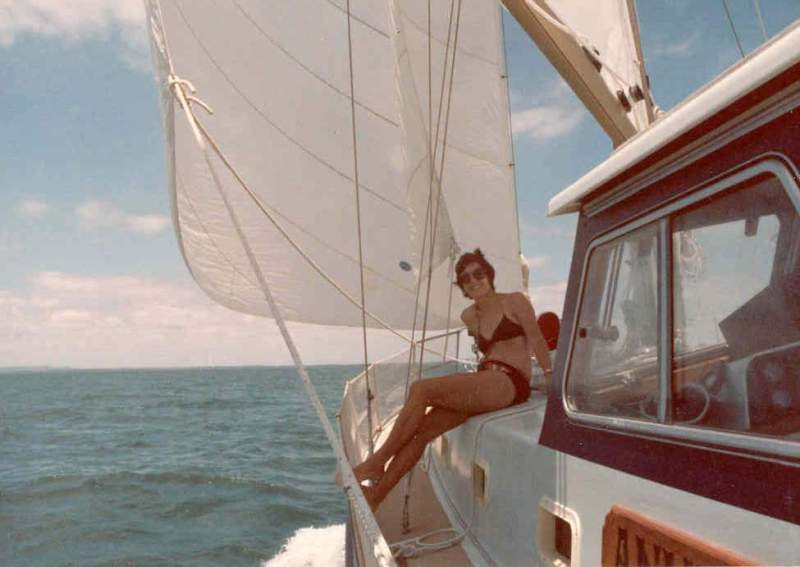 Sailing in the Whitsundays. Bliss!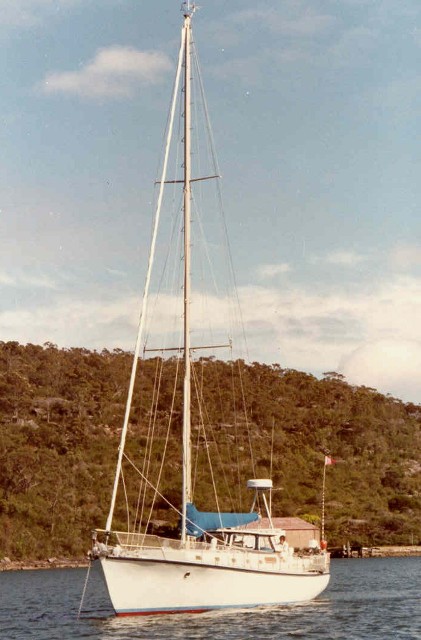 At anchor in Bantry Bay, Sydney Harbour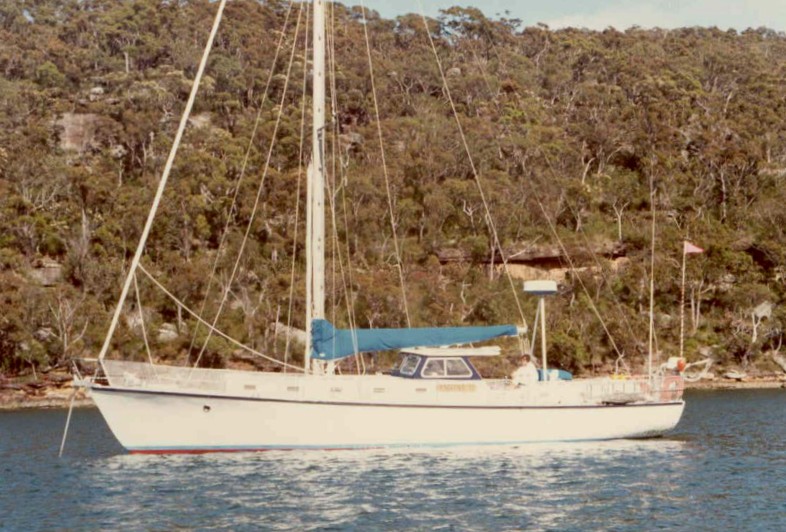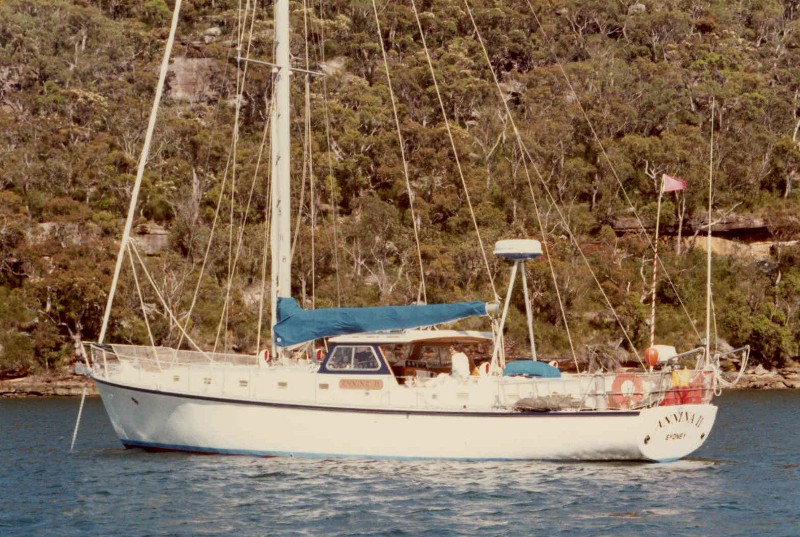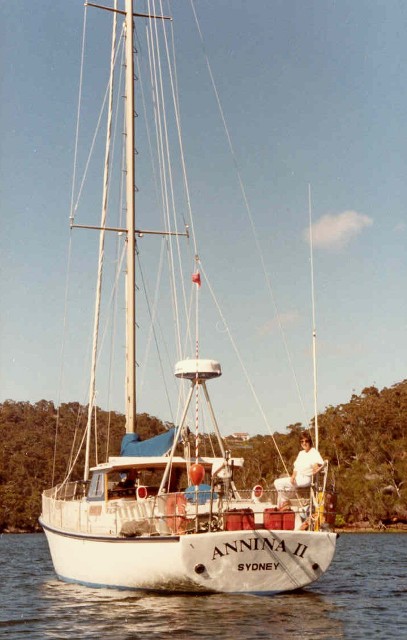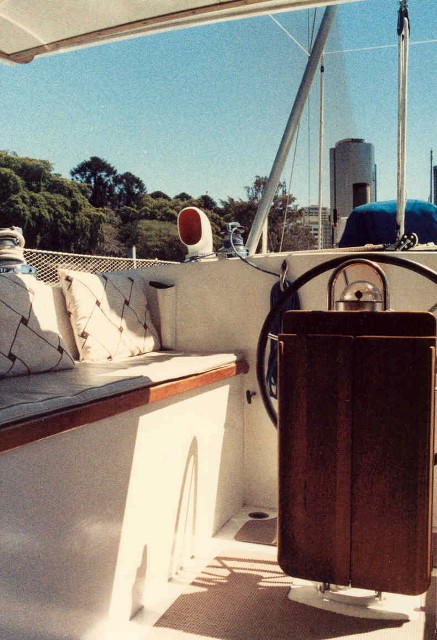 Cockpit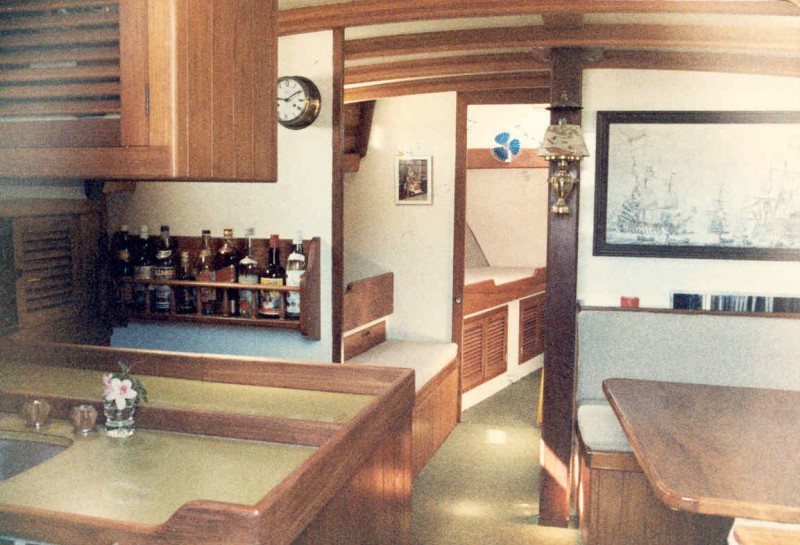 Salon looking forward from the companionway.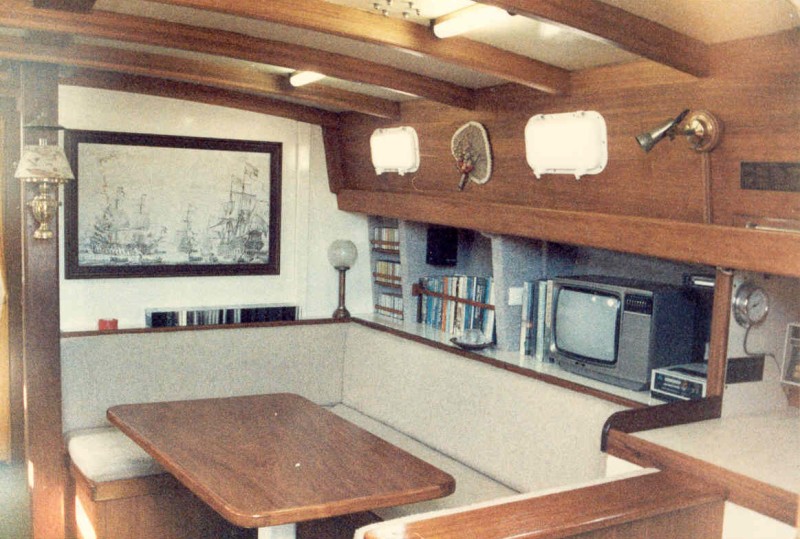 Saloon table. One piece of solid Rosewood.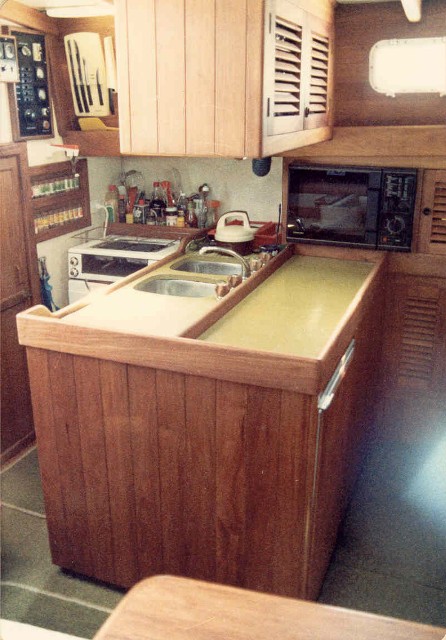 Galley. Washing machine under green liftout panel.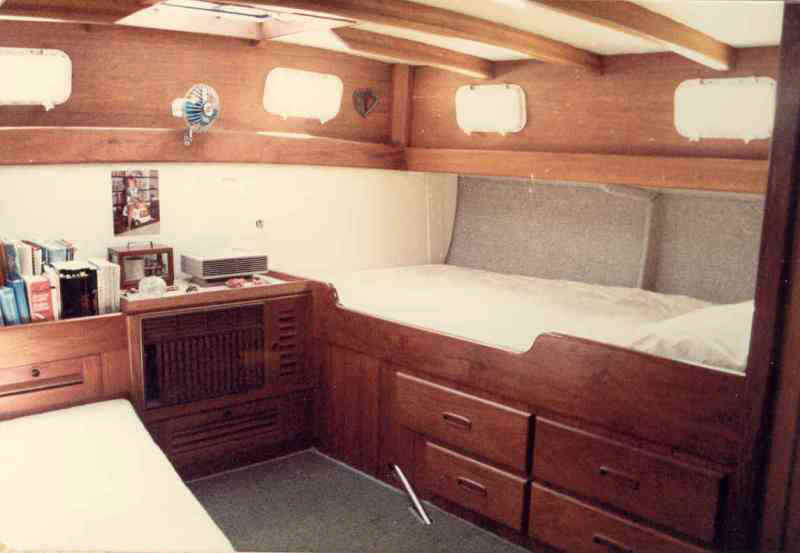 Aft cabin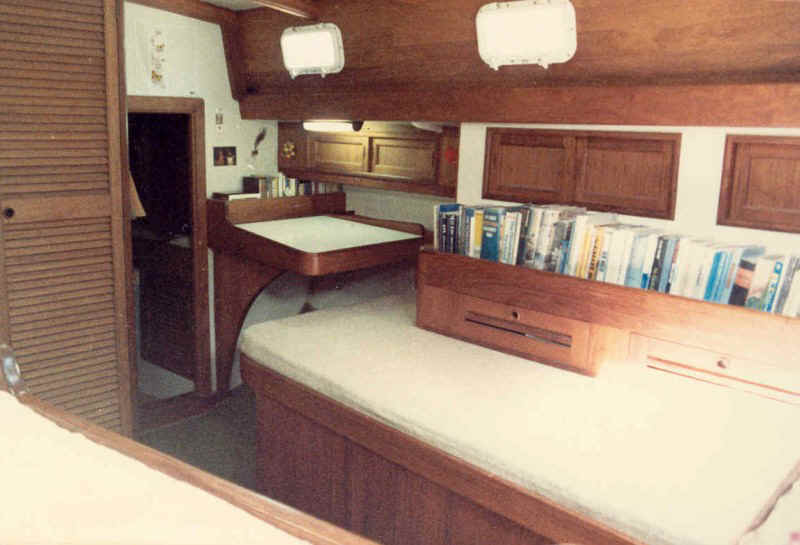 Aft cabin with Elisabeth's desk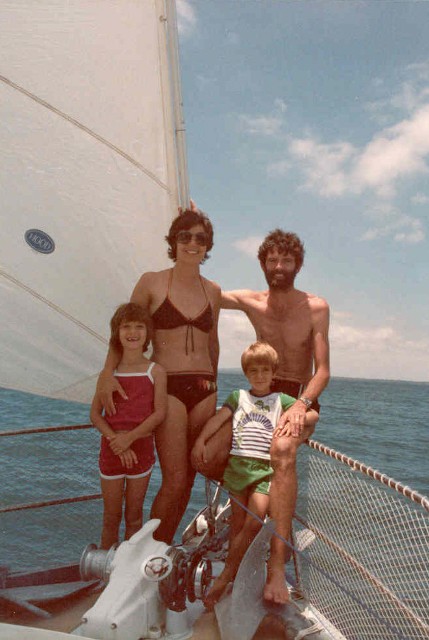 Last sail, Mooloolabah to Southport, December 1985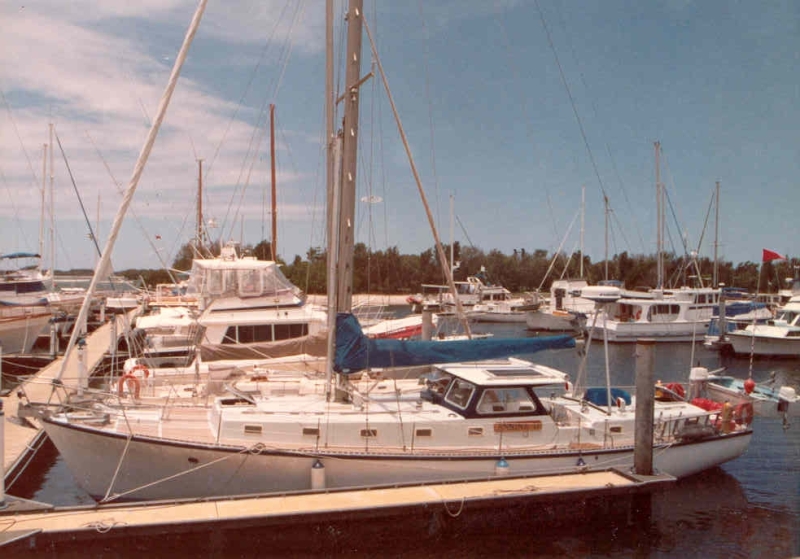 Last photos on her new berth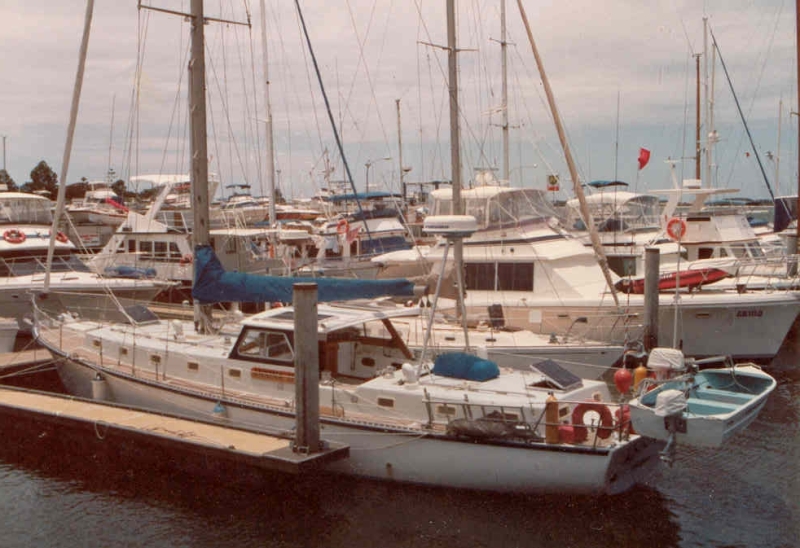 Last glimpse as we say good-bye to a wonderful life!