Photos Engadin, 2012

We celebrated the 16th June by attending a very special concert in the Hotel Waldhaus in Sils Maria in the Engadin.
We decided to travel by motorhome and add a few days walking and cycling.
Here are a few photos to give you a small idea of the spectacular area. I hope you enjoy them.
Photo from website.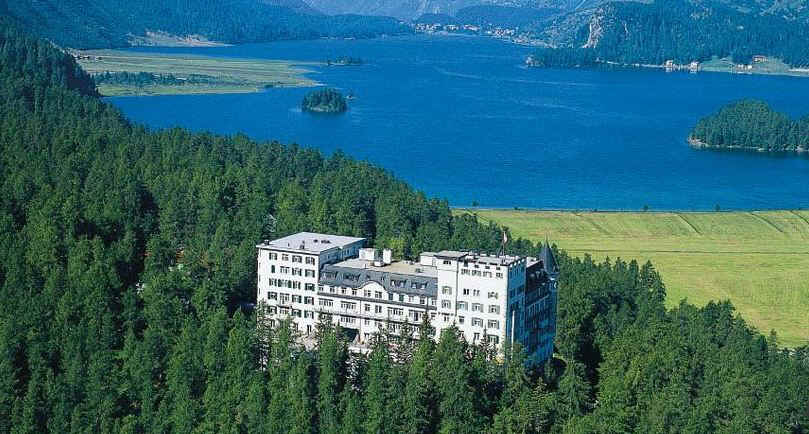 Looking down over the hotel to the lake of Sils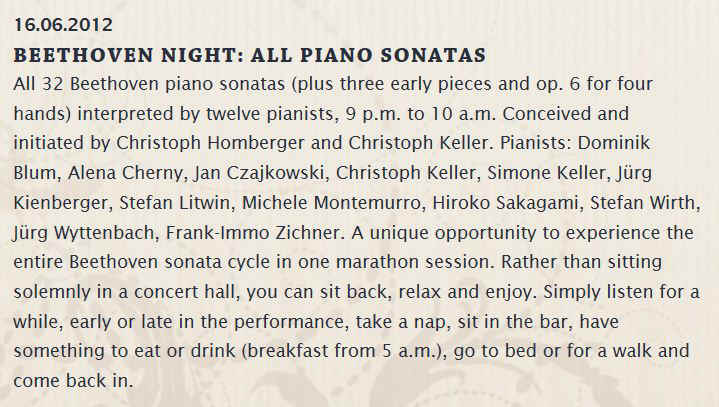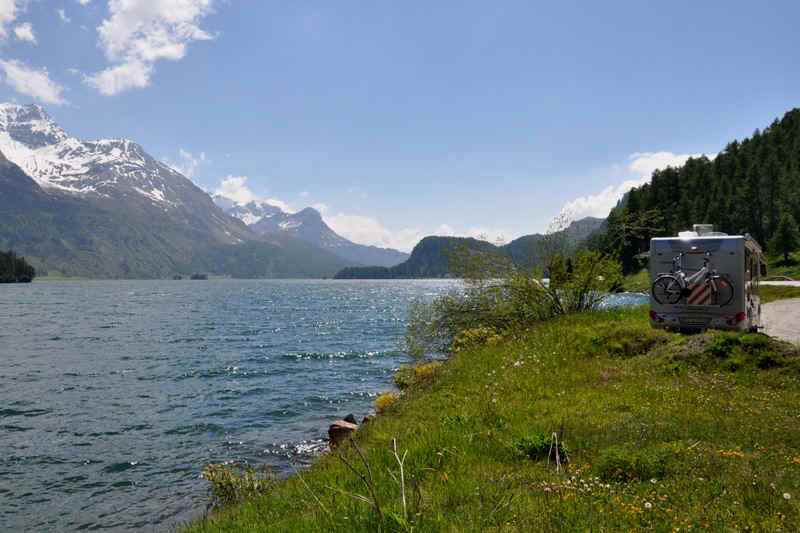 Parked beside the lake of Sils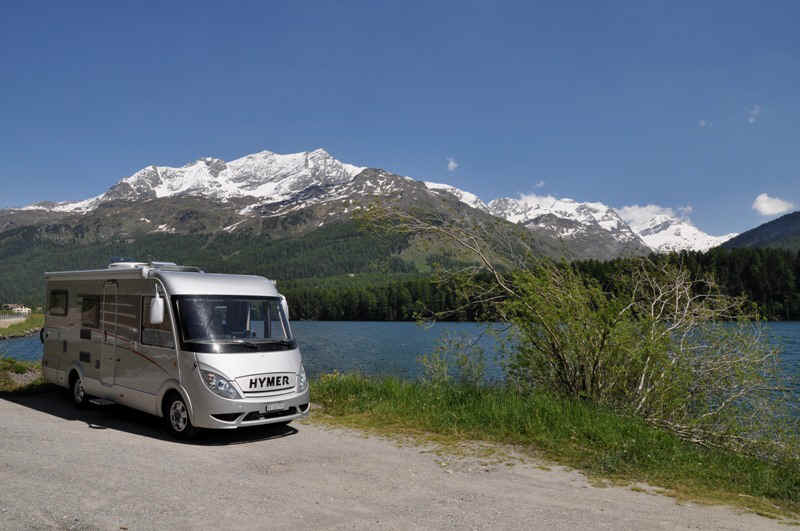 with spectacular scenery.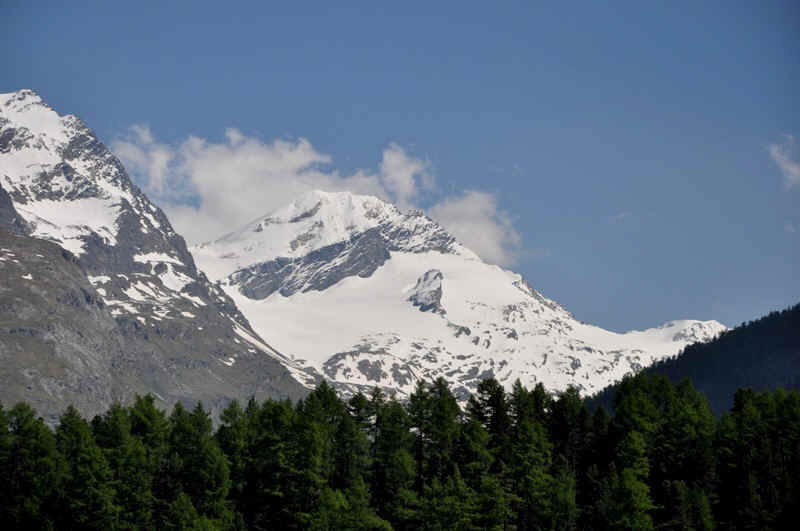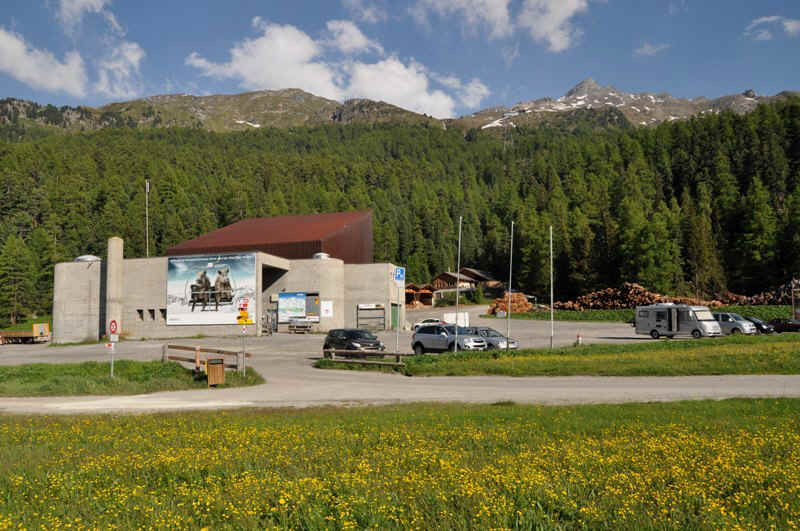 We were able to park beside the base station of the cable car for the night of the concert.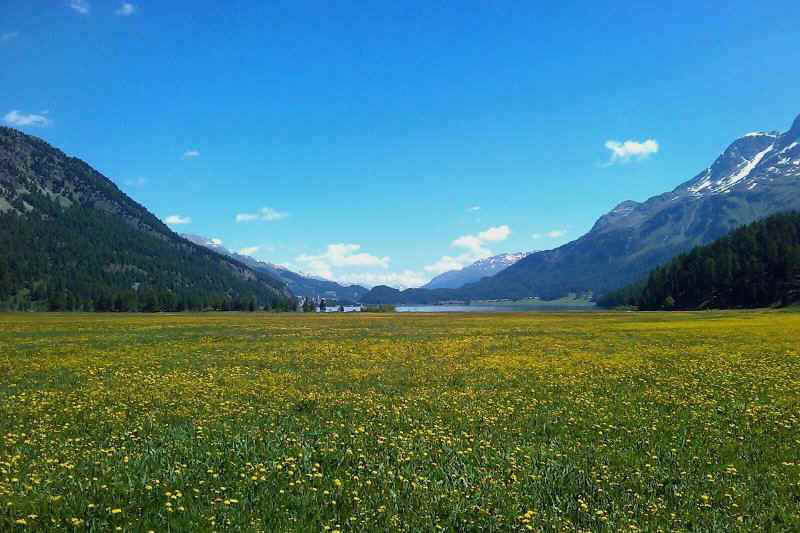 Looking across the meadow to the Lake of Silvaplana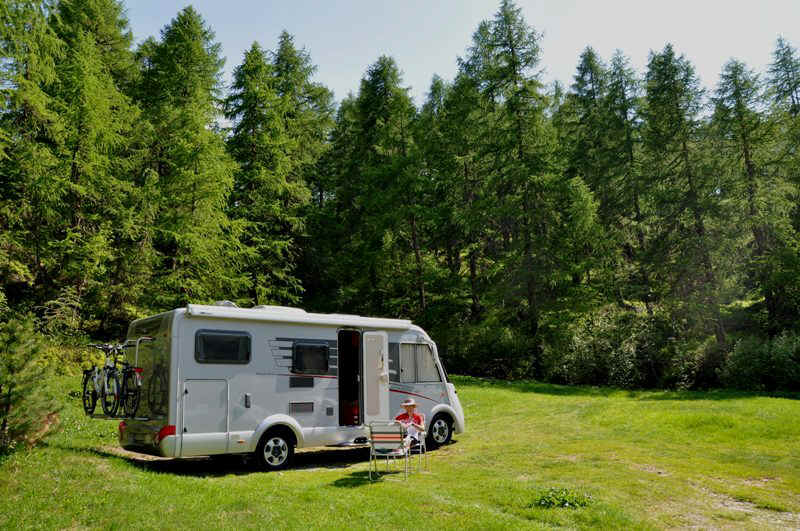 We camped near the Lake of Sils at "Camping Maloya", in the nature a fair distance from the main road.
We still heard the motor bikes across the lake so will make sure we are not there on the weekend next time.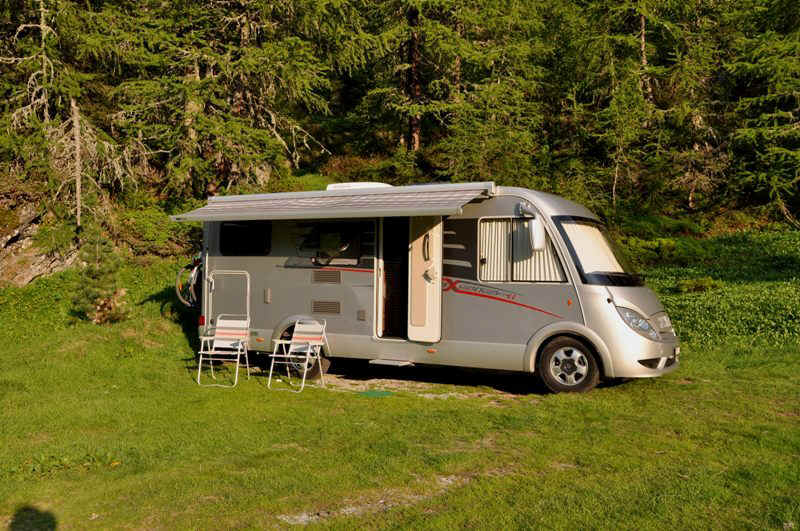 Camp place, Camping Maloya.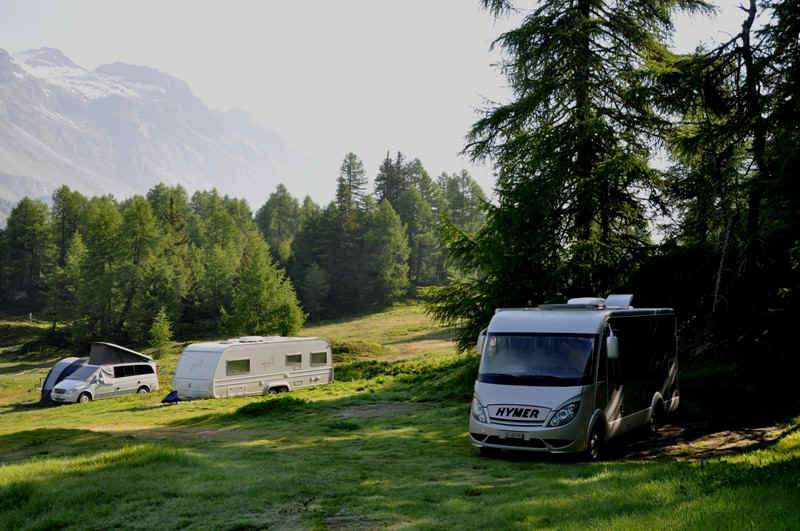 Link: http://www.camping-maloja.ch/camping/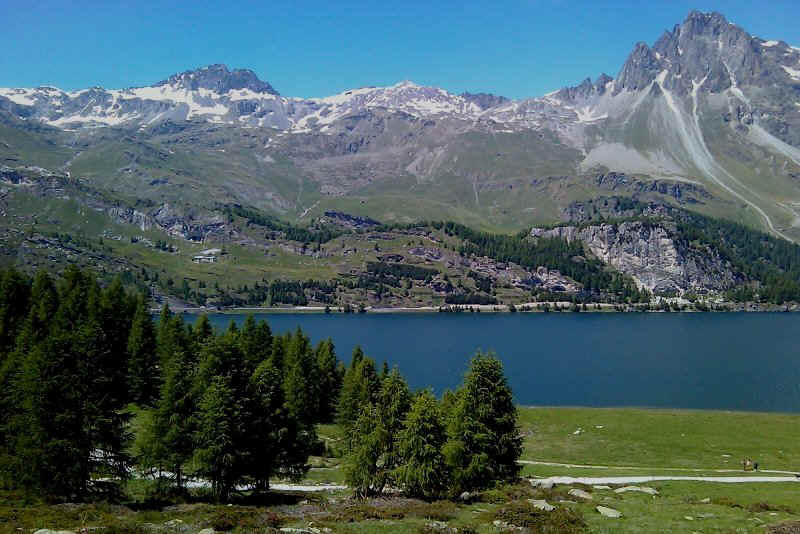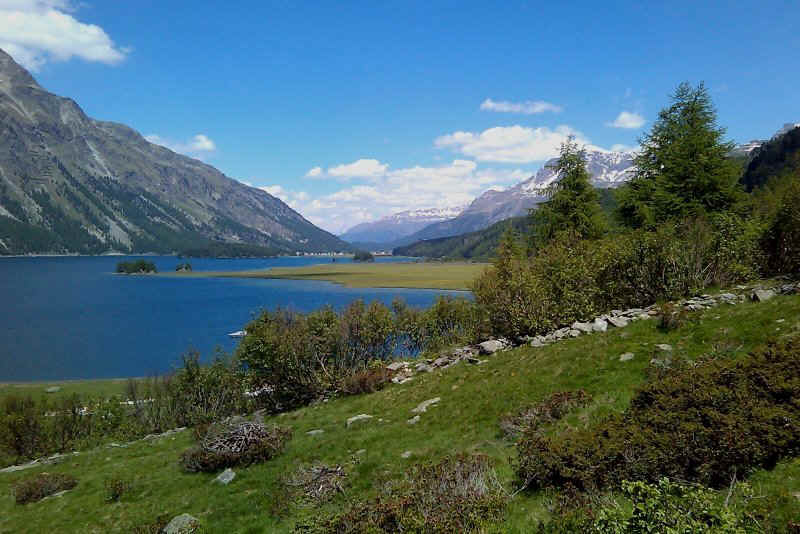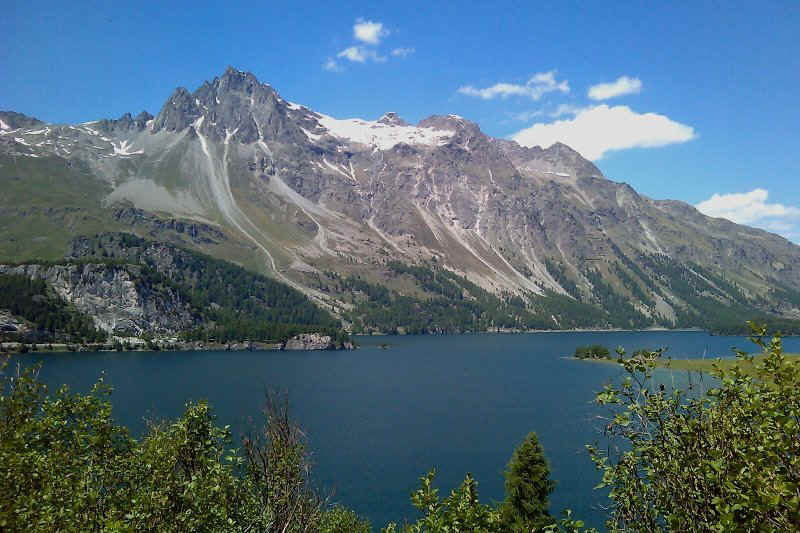 We first did a tour by bike towards Sils Maria.
The normal route was out due to road repairs and the top road became a bit steep and rough for normal bikes,
but the views were terrific.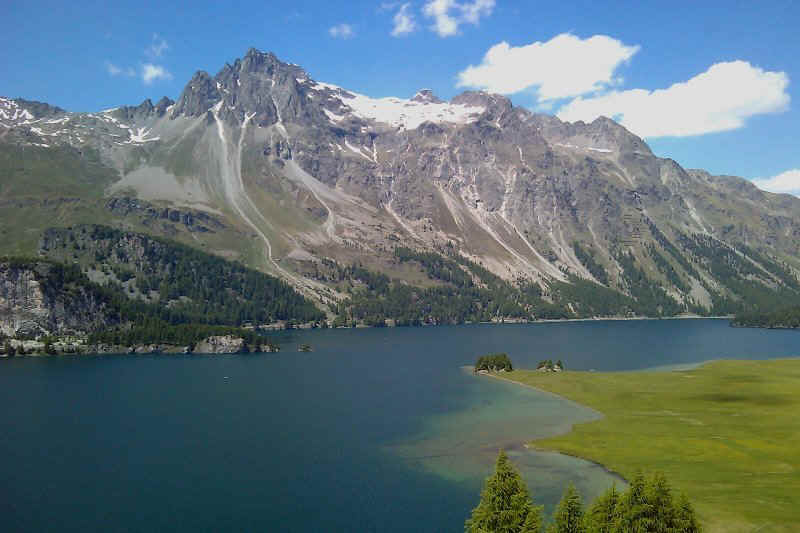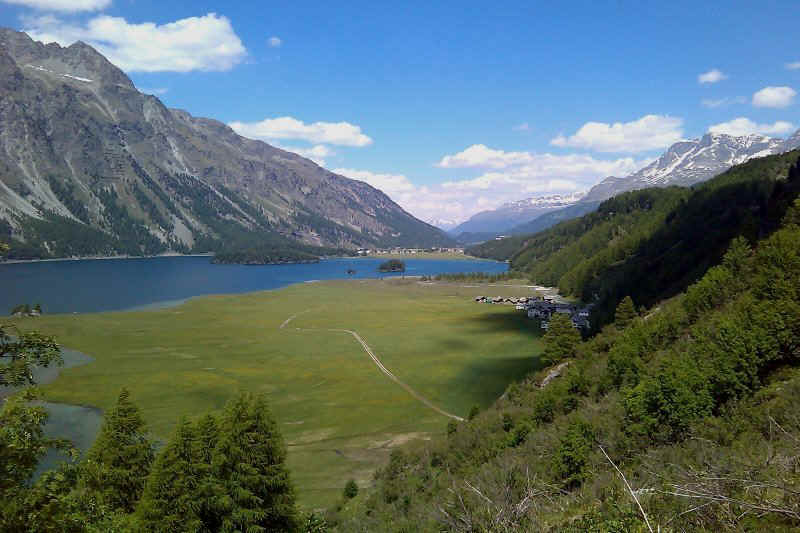 Looking towards Sils Maria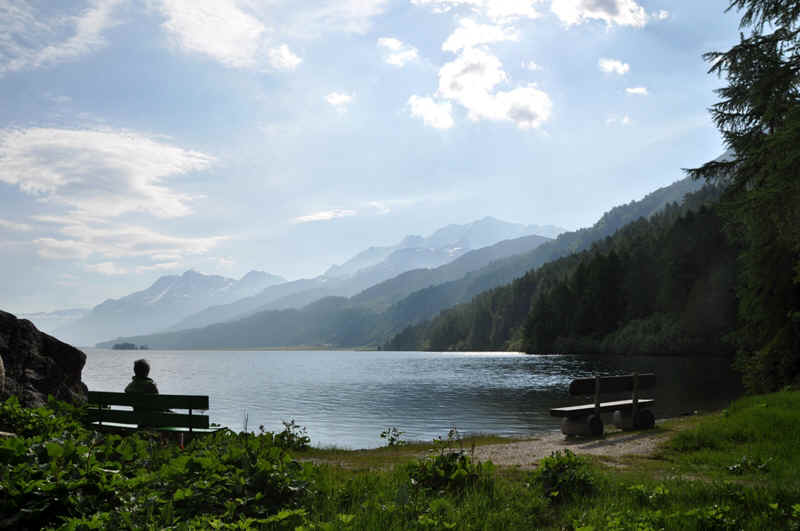 The next day we walked along the lake shore for some distance and thoroughly enjoyed the scenery.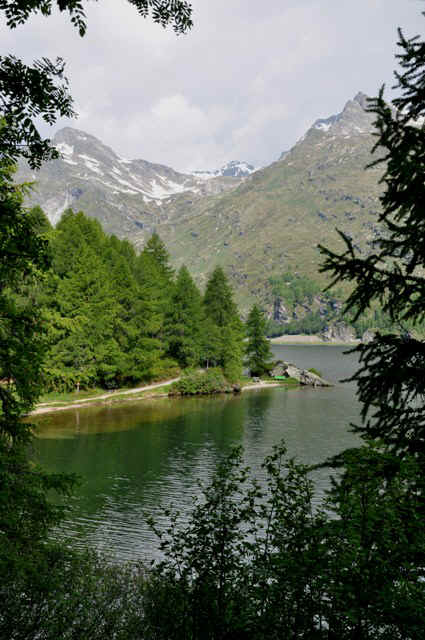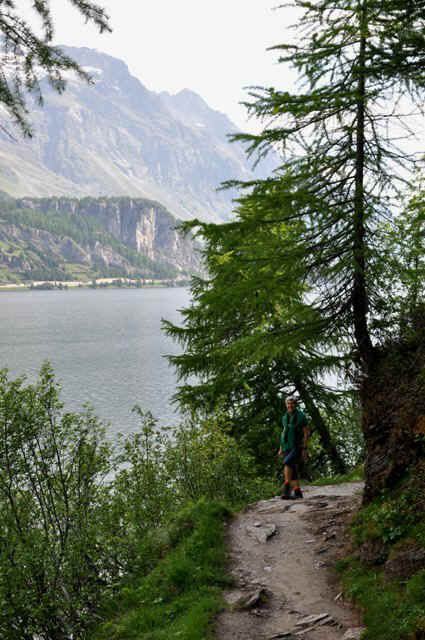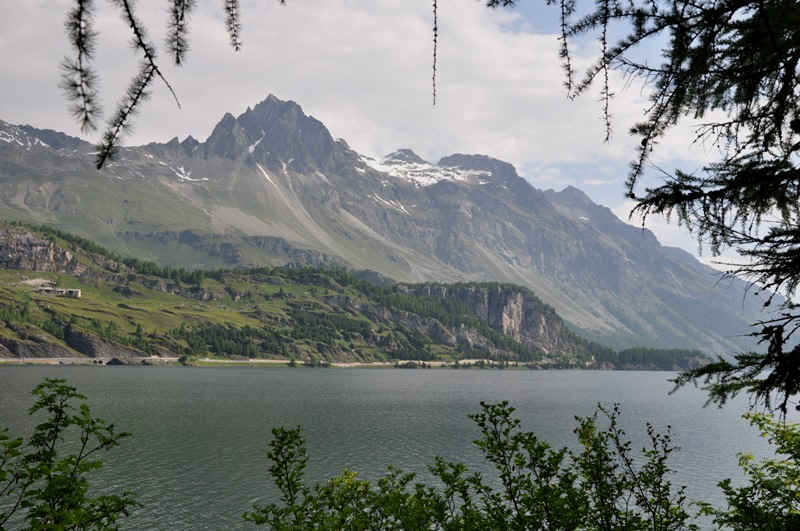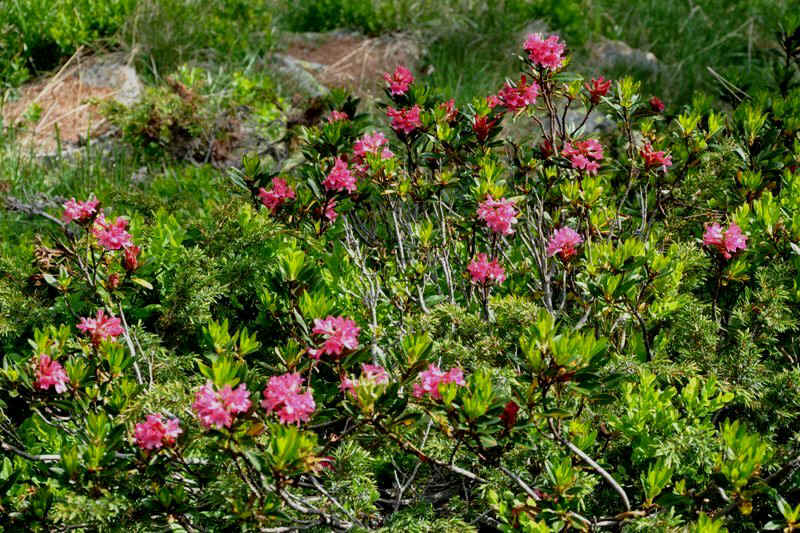 Alpenroses
Getiians