We were not at home on the 27th for the Eclipse of the Moon, but at a grill party in Widnau in the upper Rhein Valley.
The moon took a while to appear as we were behind a range of mountains, but we did have very little foreign light.
The following is a series of photos I took, but as my maximum zoom is only 140, I had to crop quite a bit to get the pictures as they are now.
Due to the low light level of the fully eclipsed moon, I also had difficulty focussing with the first few photos, but I have retained them for the continuity.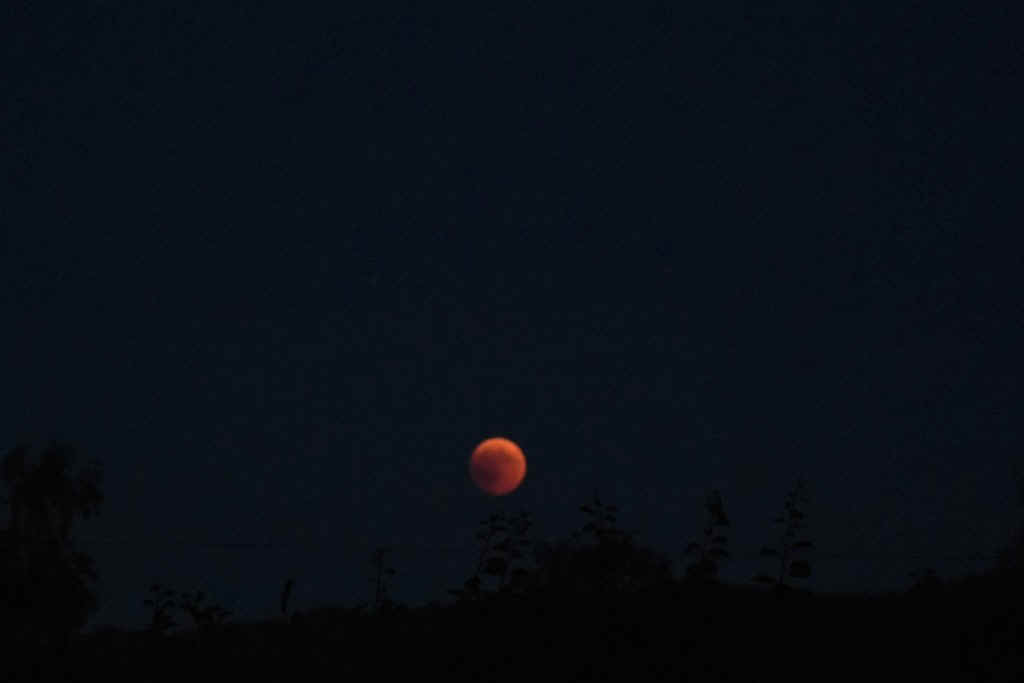 The moon was already almost in total eclipse when we first saw it rising above the mountains. This was at 22.07 EeropeanCentralTime.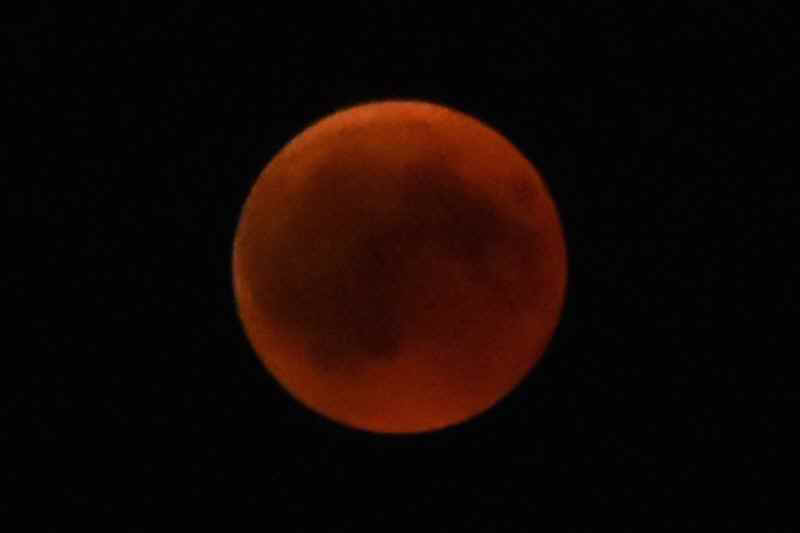 A close up at the same time.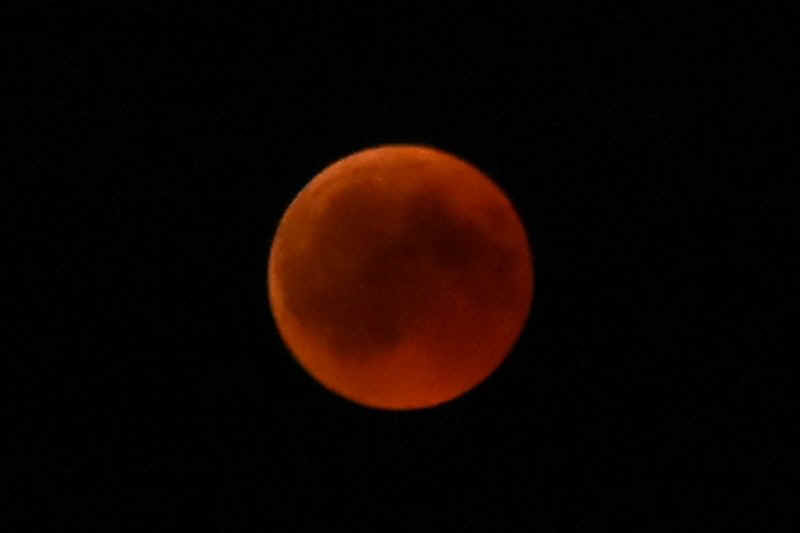 Taken at 22:39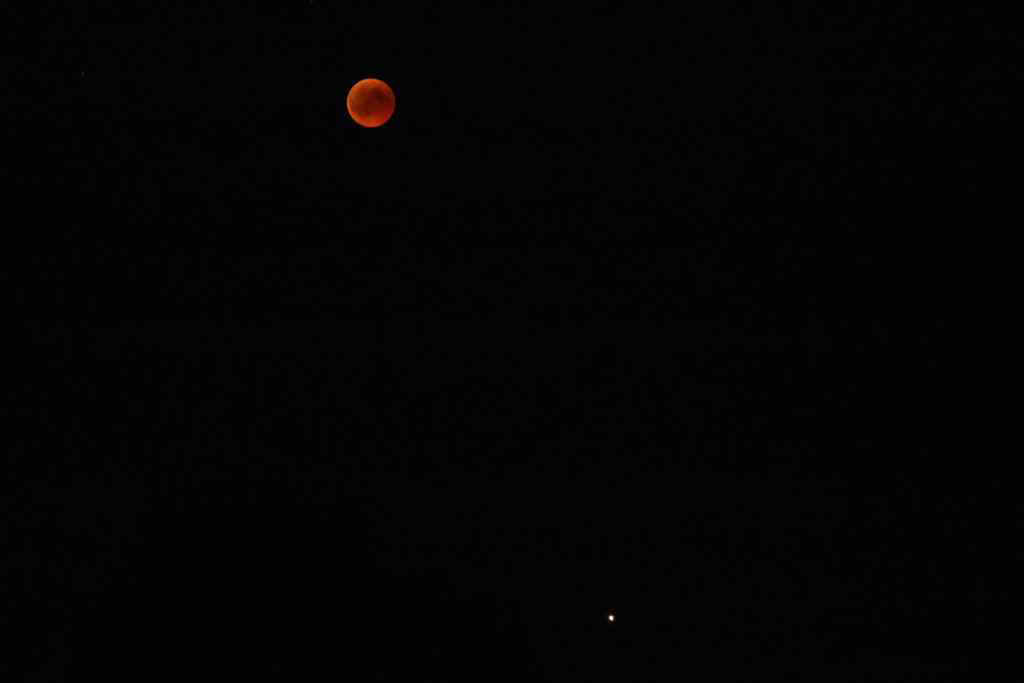 Here at 22:42 Mars became visible above the range.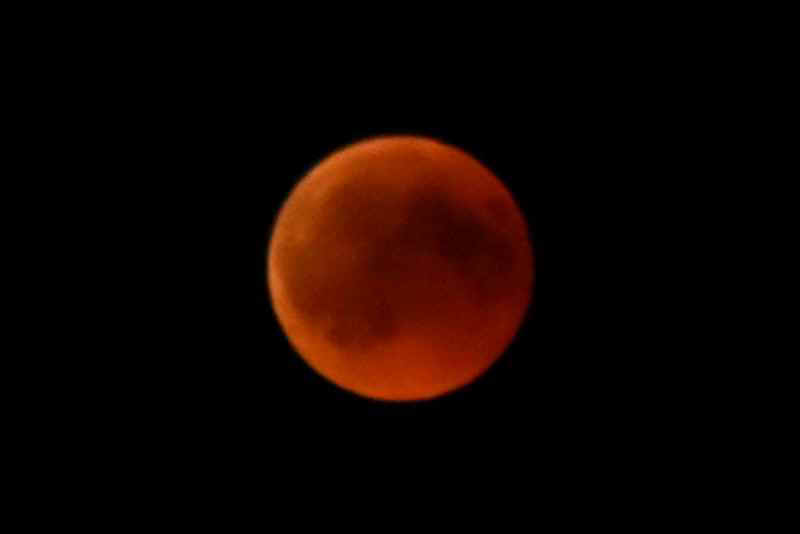 Taken at the same time
Taken at 22:52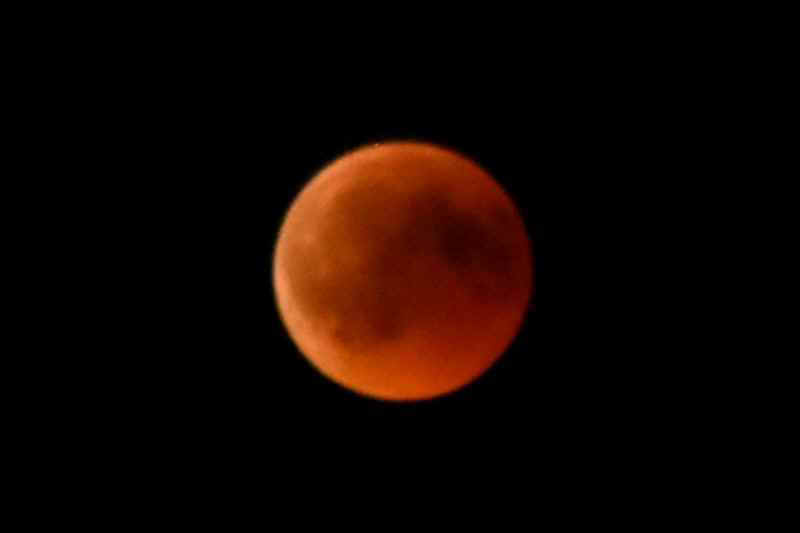 22:53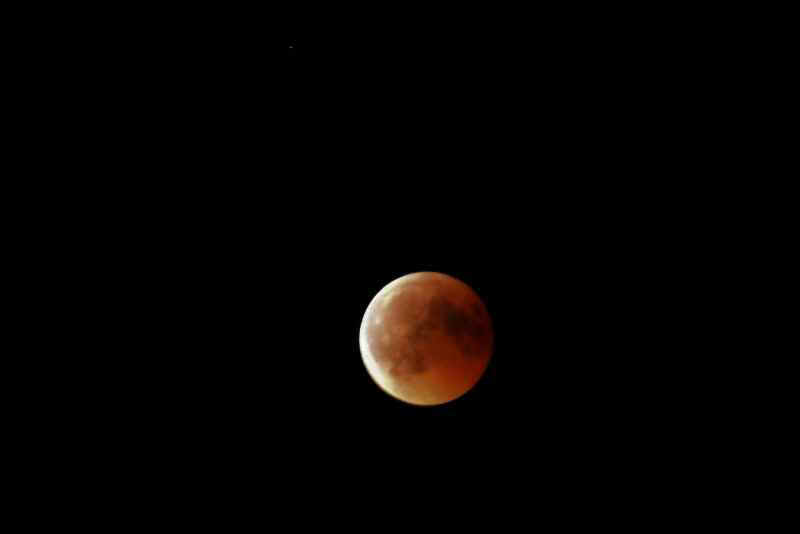 Here at 22:57 the first light of the sun is appearing on the left hand side of the moon.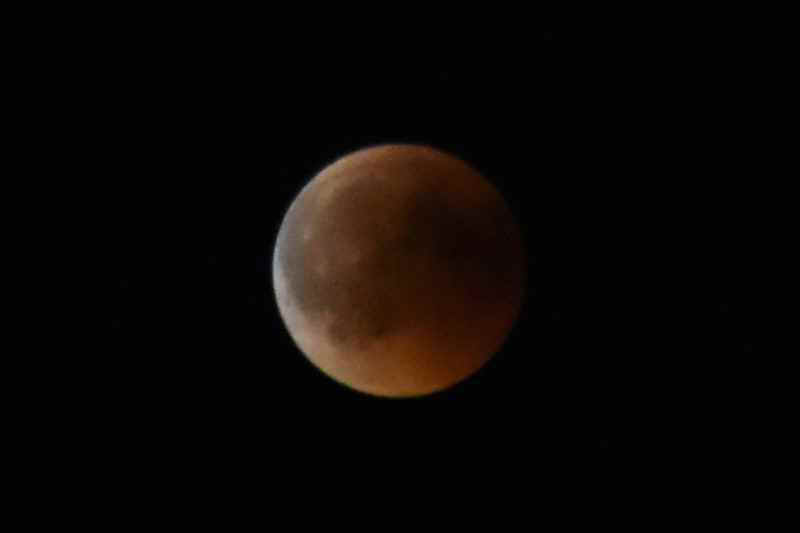 23:02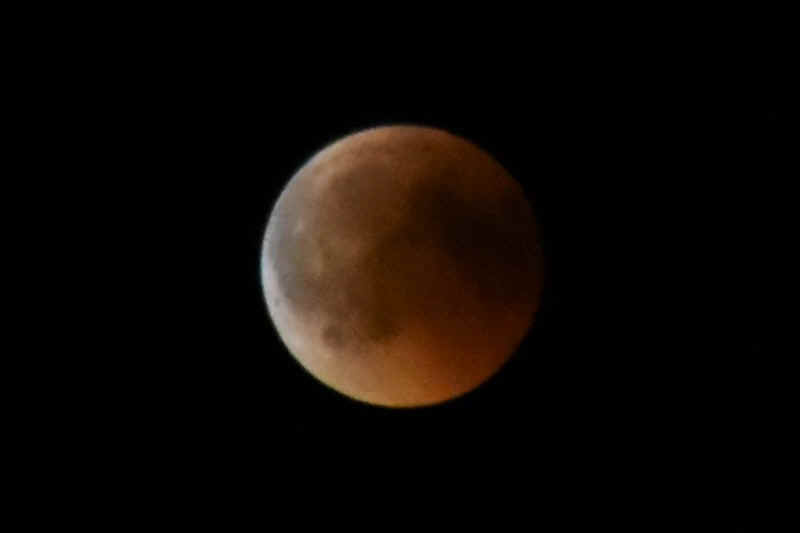 23:05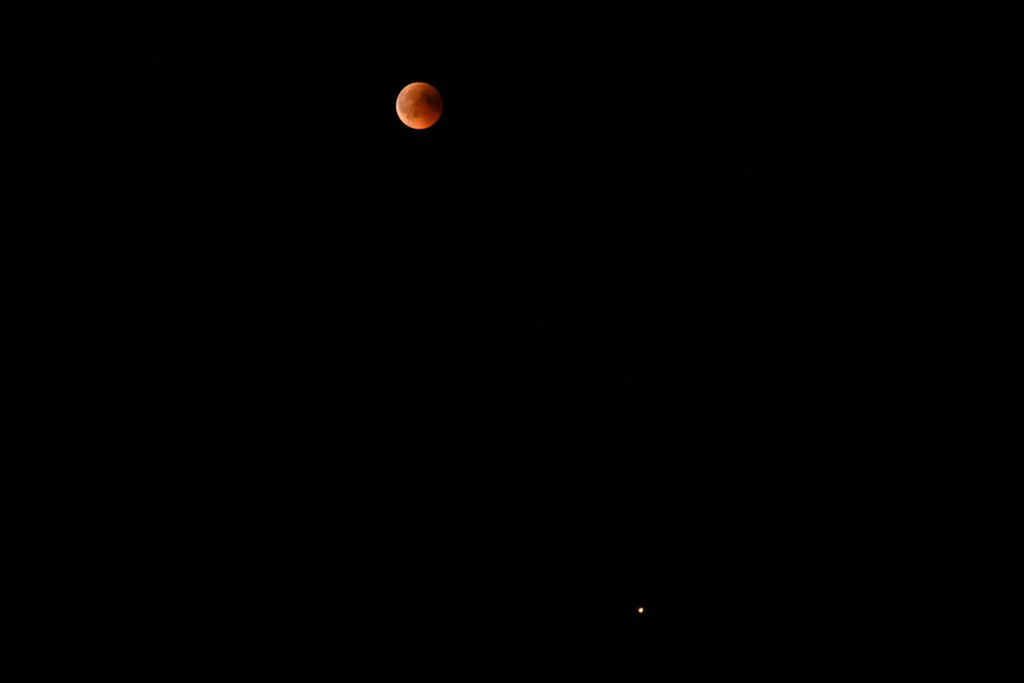 23:08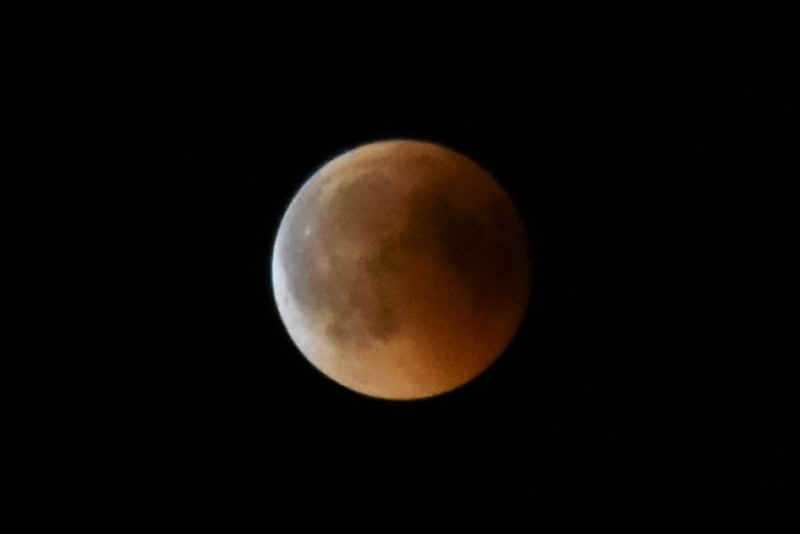 23:12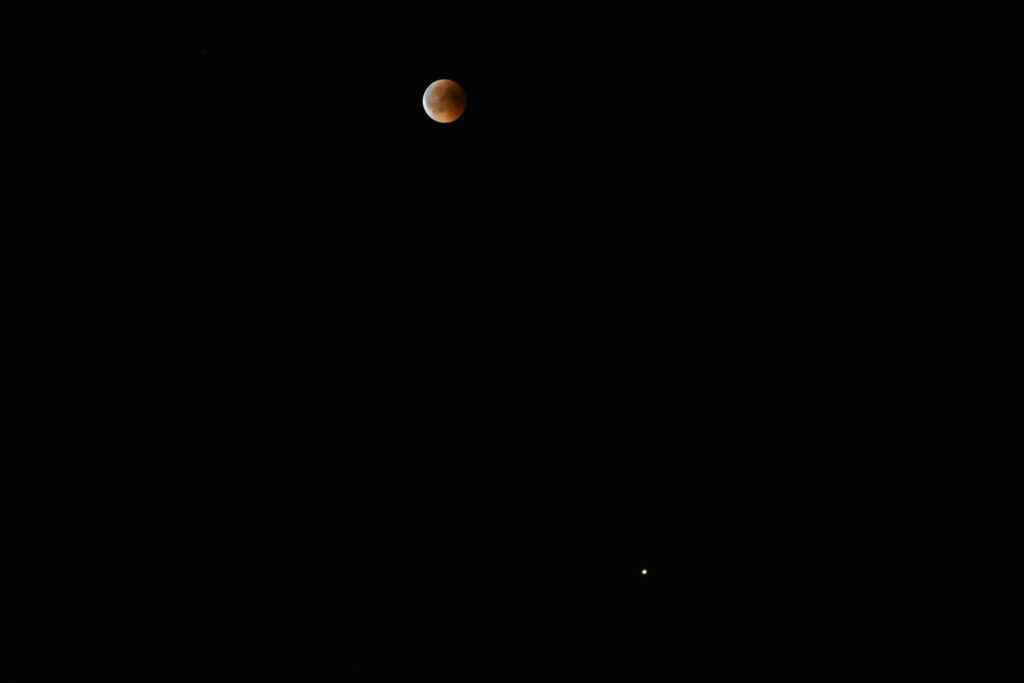 23:14
23:15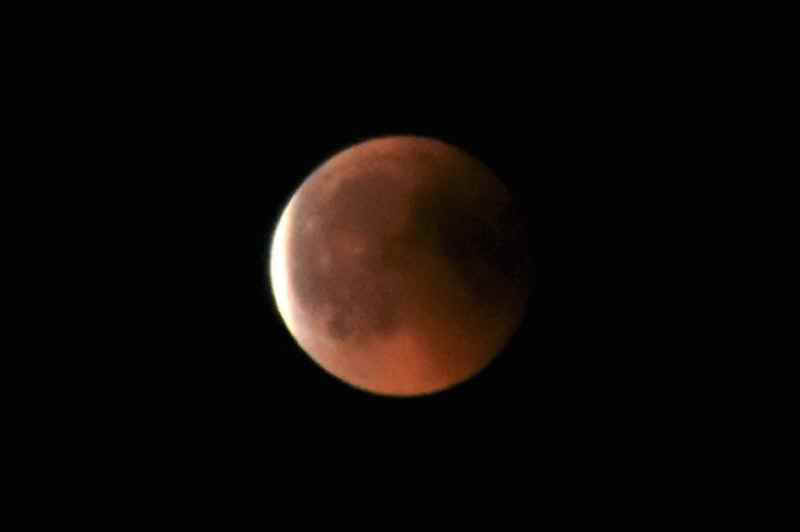 23:17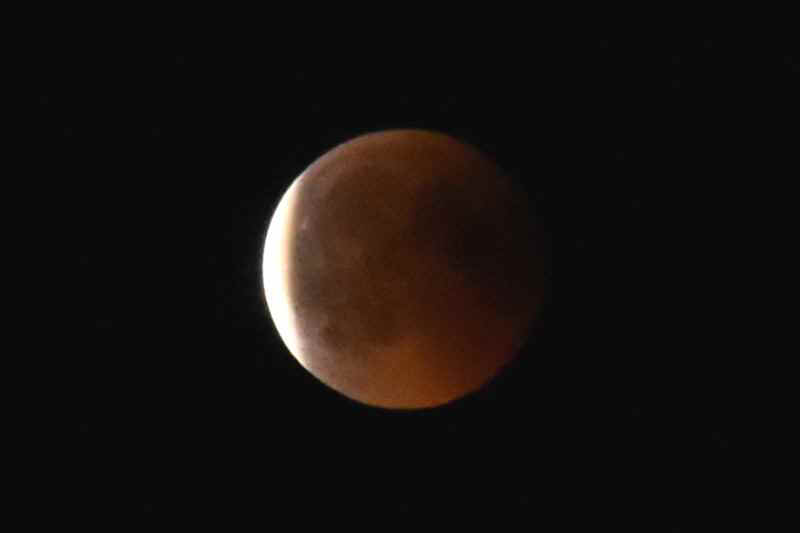 23:20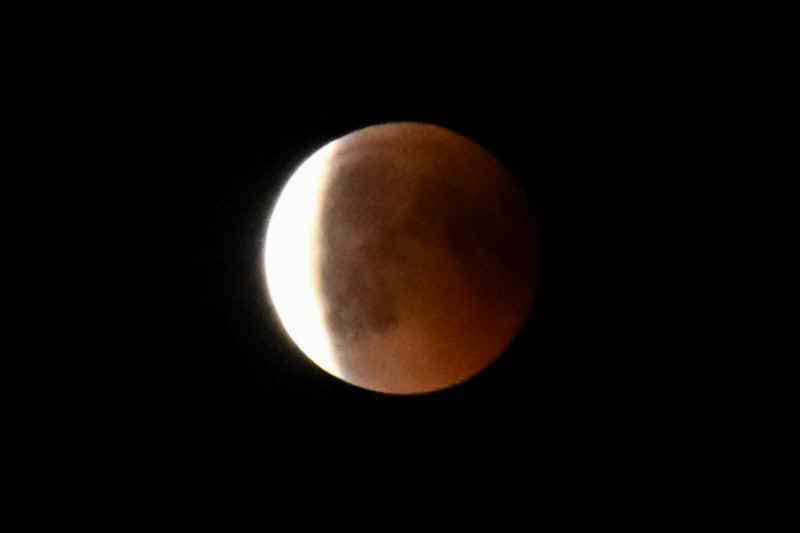 23:27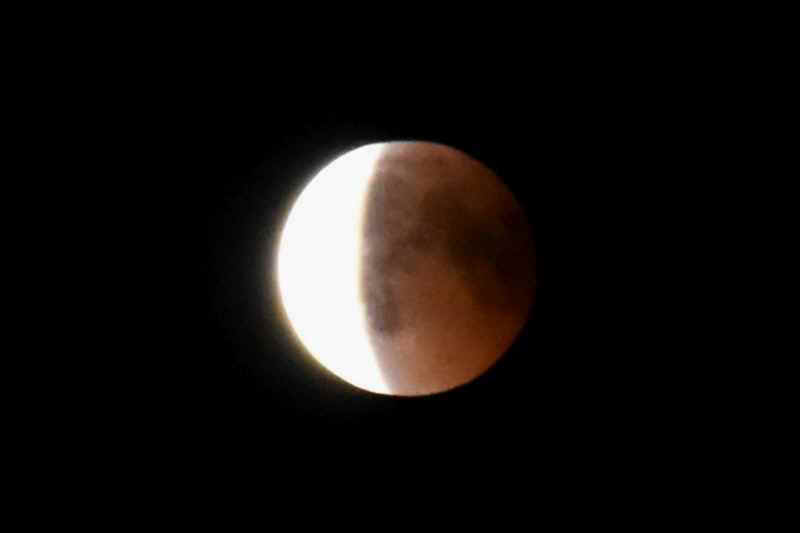 23:35 The sunlit side of the moon was getting so bright that I changed the exposure to apply to the bright side.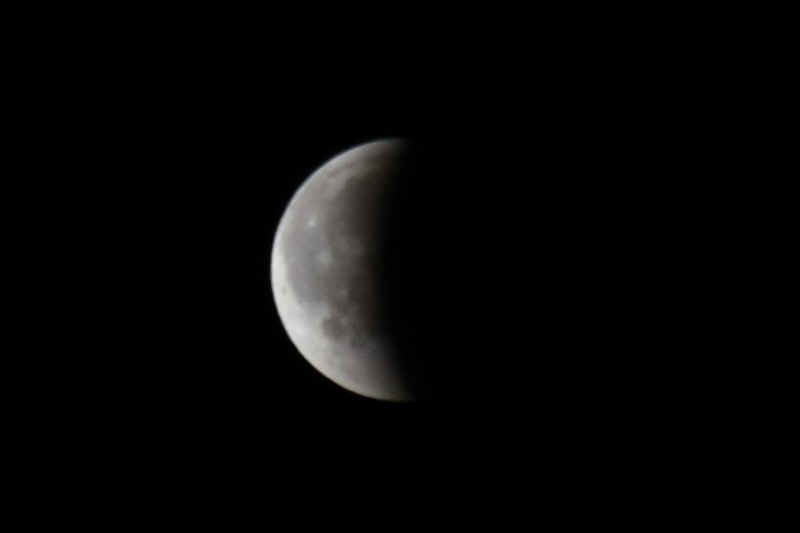 This then shows the detail on the bright side, but the shadowed side is black. Taken at 23:43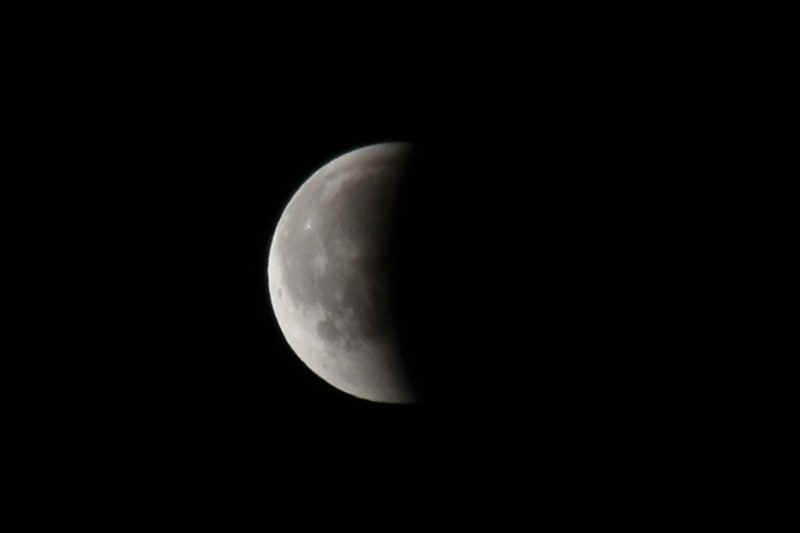 23:46
23:52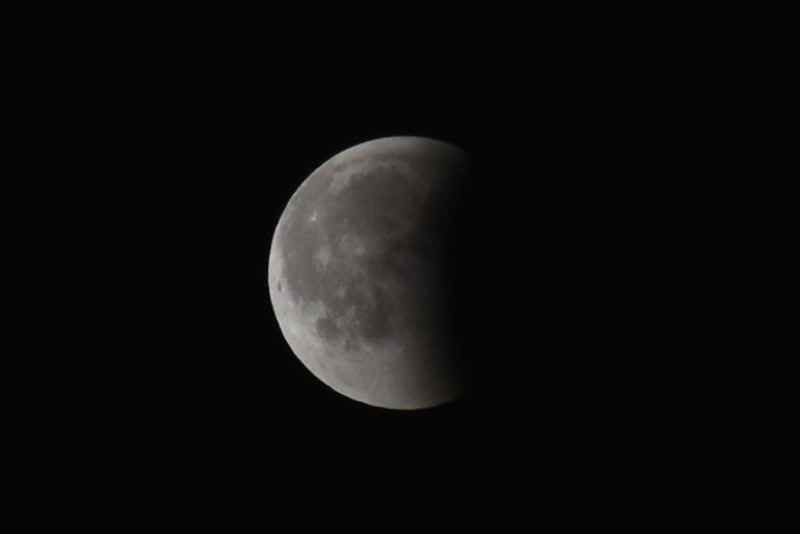 00:01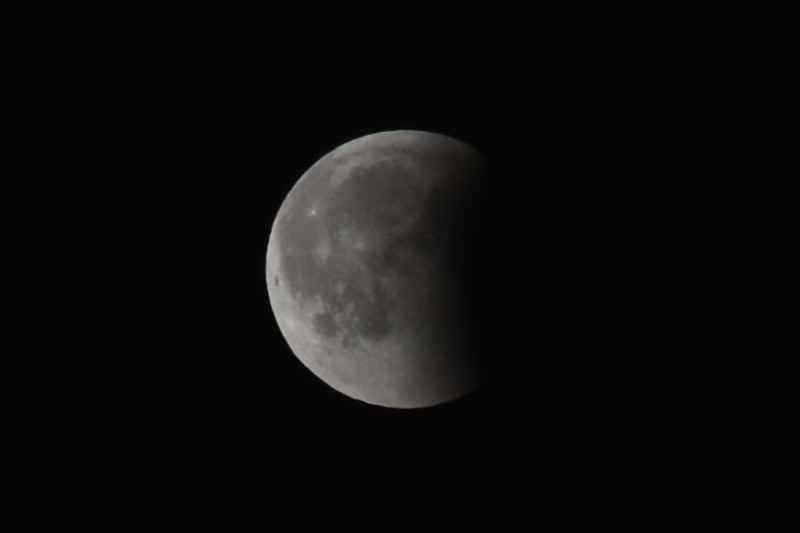 00:03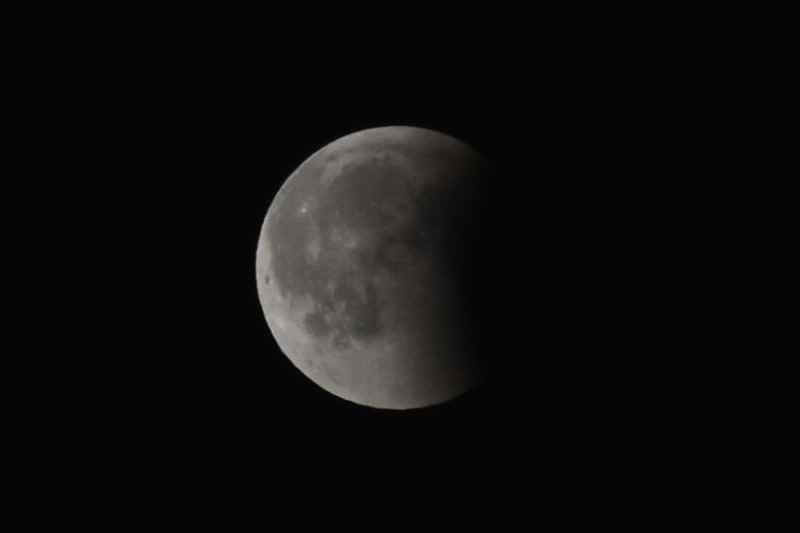 00:05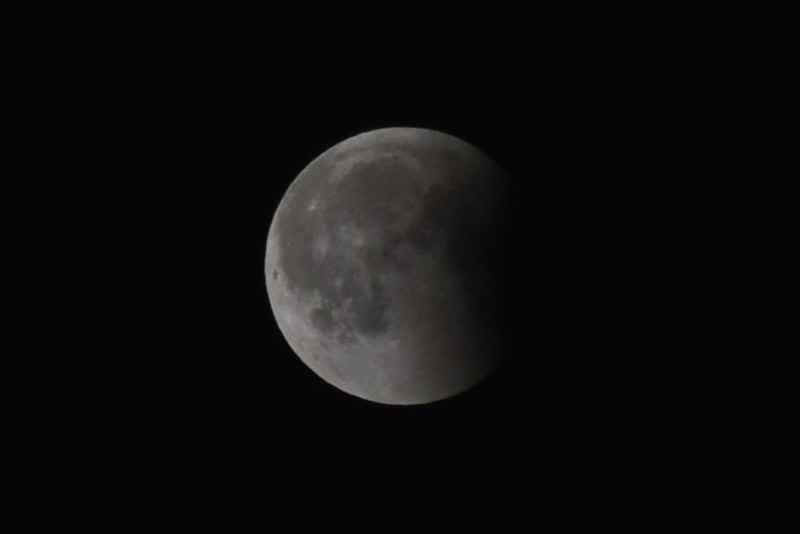 00:12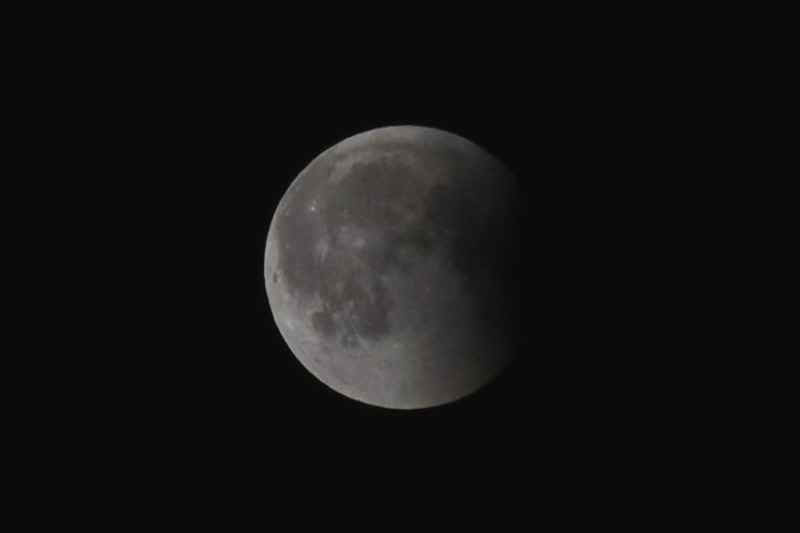 00:14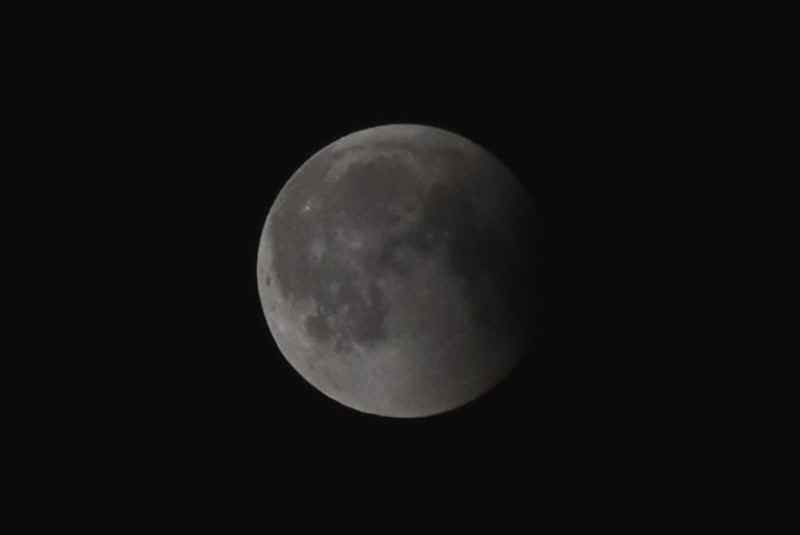 00:19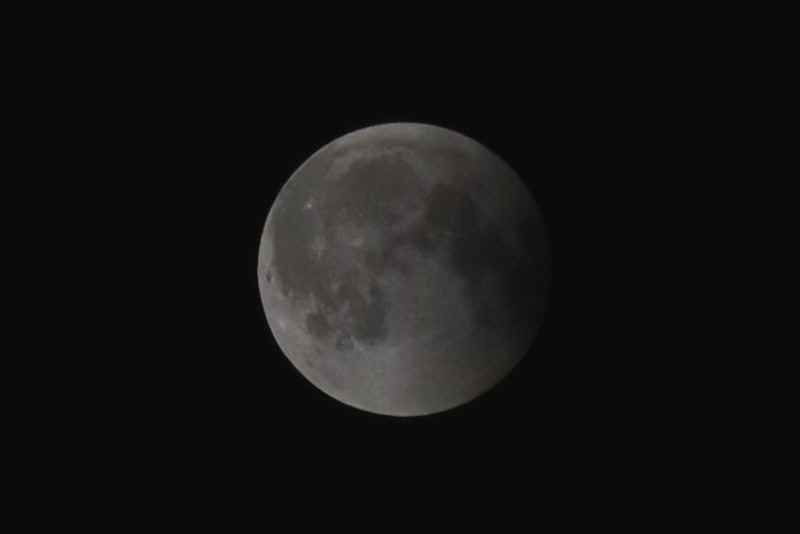 00:24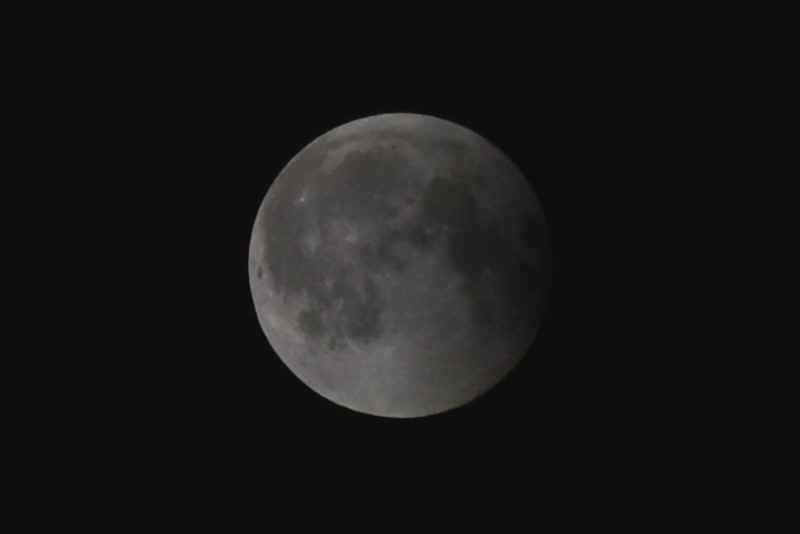 00:26 At this stage we decided to head for home.