Here are a few photos of our Exsis. It is the smallest fully integrated motor home from Hymer
This will give you an idea of our little rolling holiday home.
The basic vehicle is a Ford Transit with a 2.2 litre Common Rail Diesel and a six speed manual transmission.
It is relatively economical, achieving around ten and a half litres per 100 km., and will cruise at 130 kmh on the autobahn if required.
As it is under 3.5 ton fully loaded, it is regarded as a car and one does not require a truck drivers licence.
This is great as Elisabeth can also drive it when required.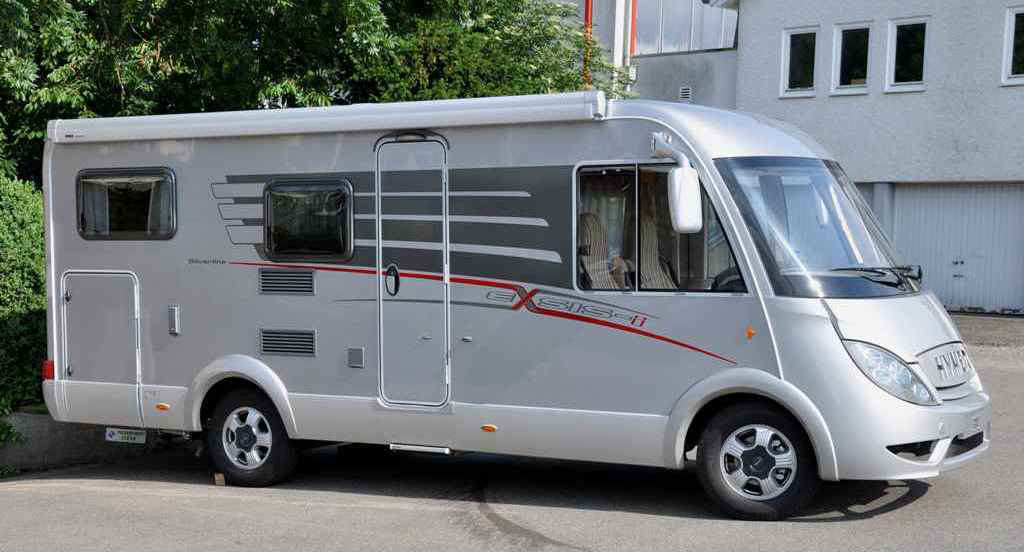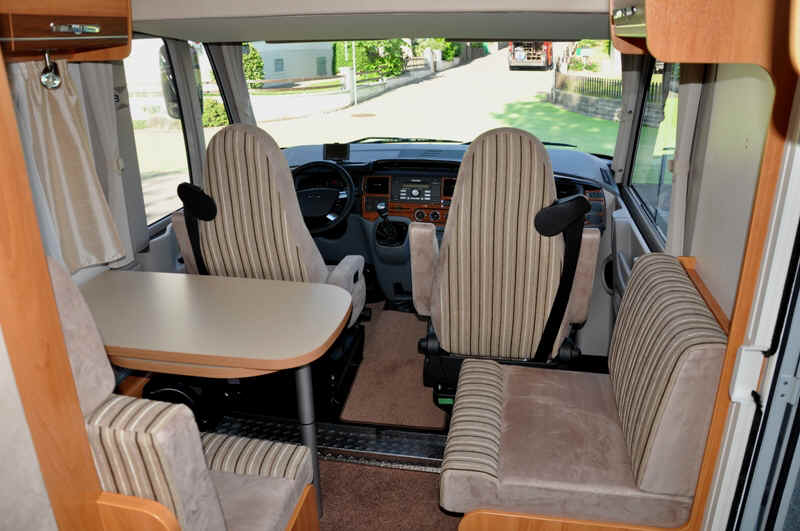 Front seats in driving position.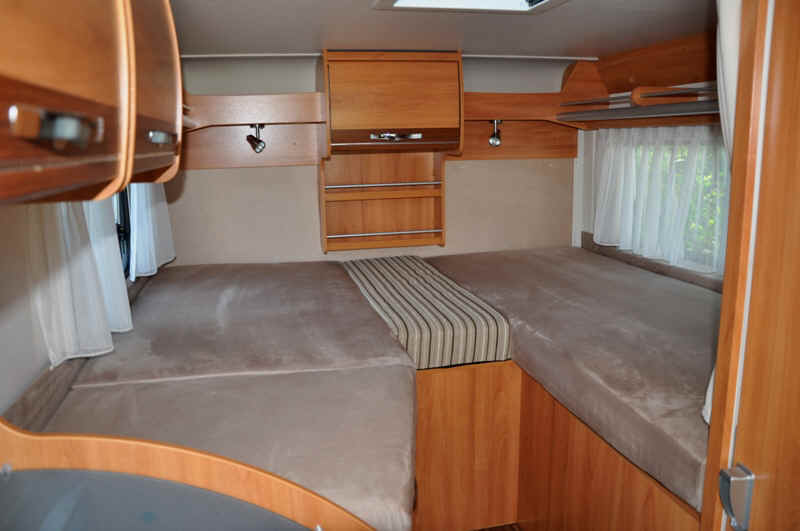 Rear beds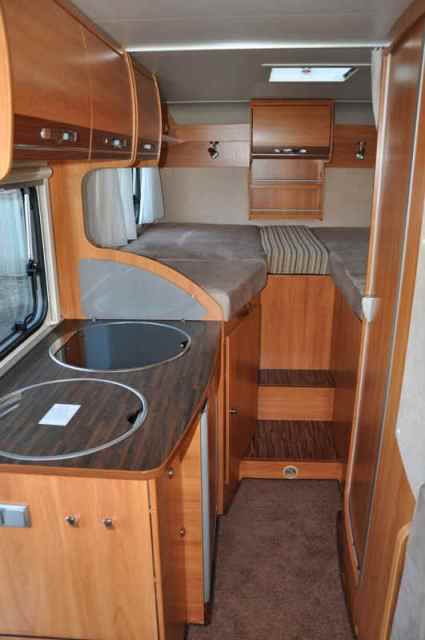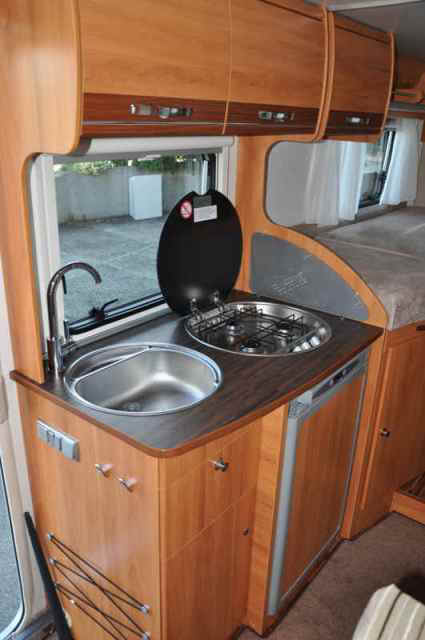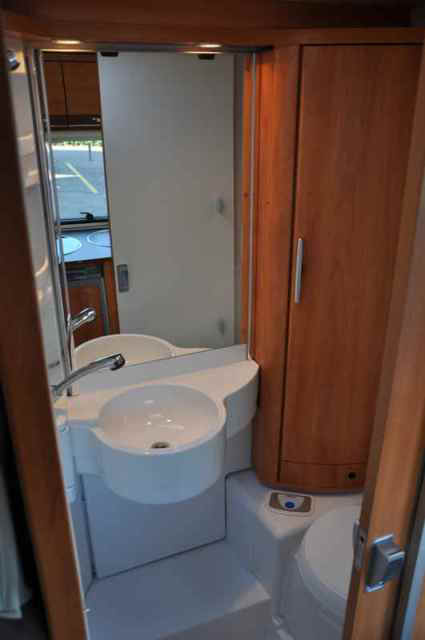 Bathroom. The mirror and basin open to form the shower cubicle.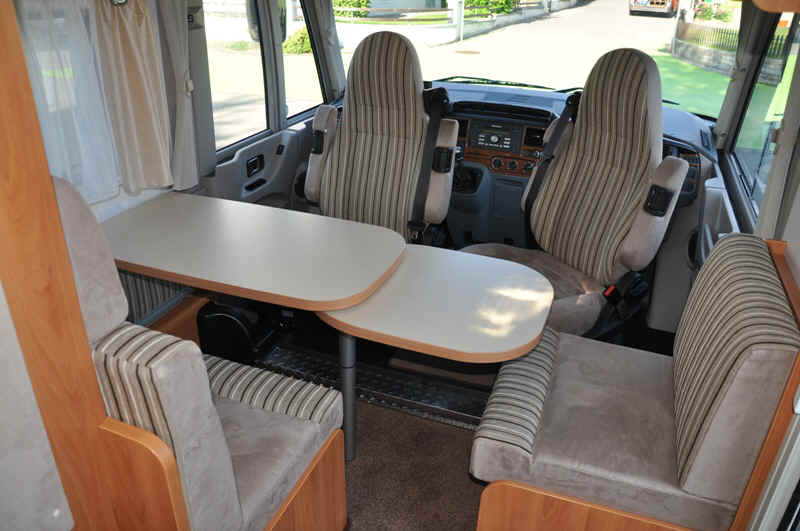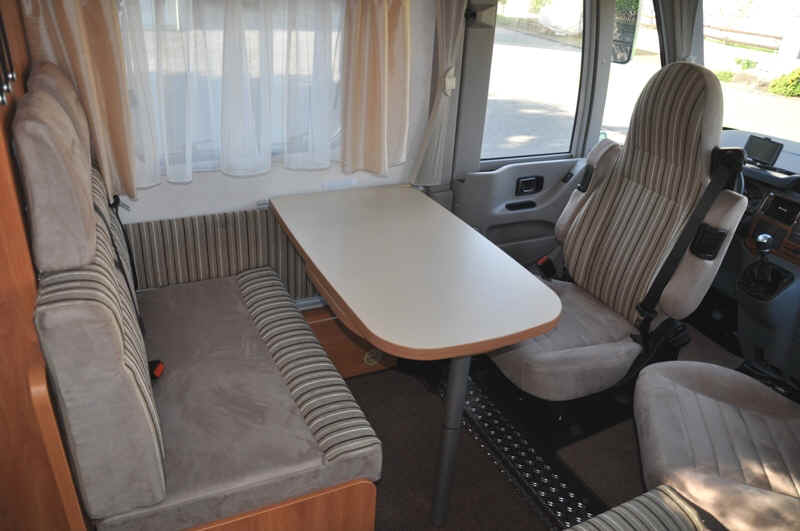 Guest bed lowered but not extended.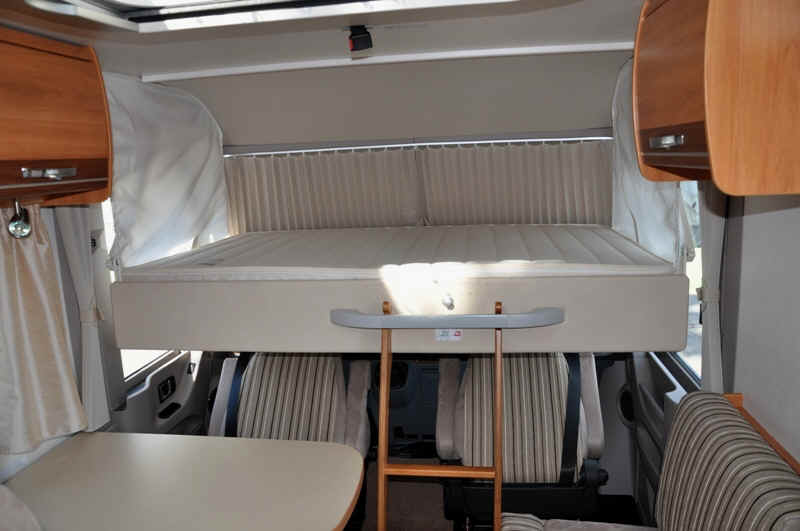 Guest bed, not fully extended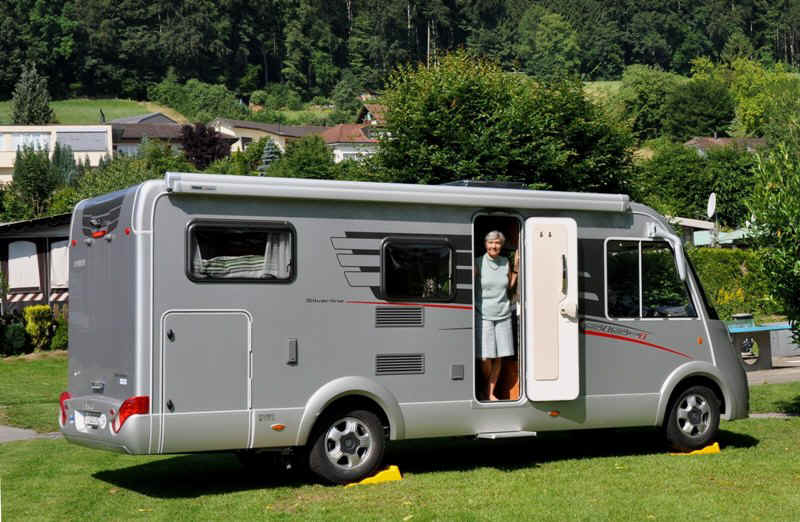 First outing, Mosen on the Hallwilersee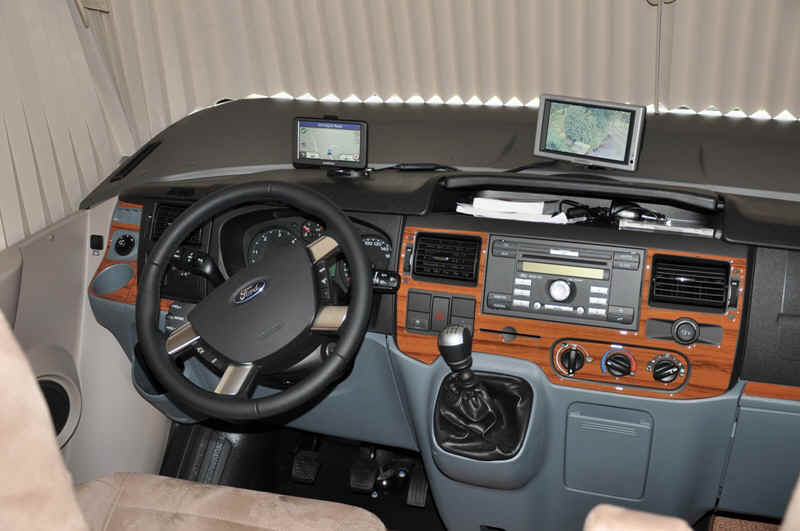 The cockpit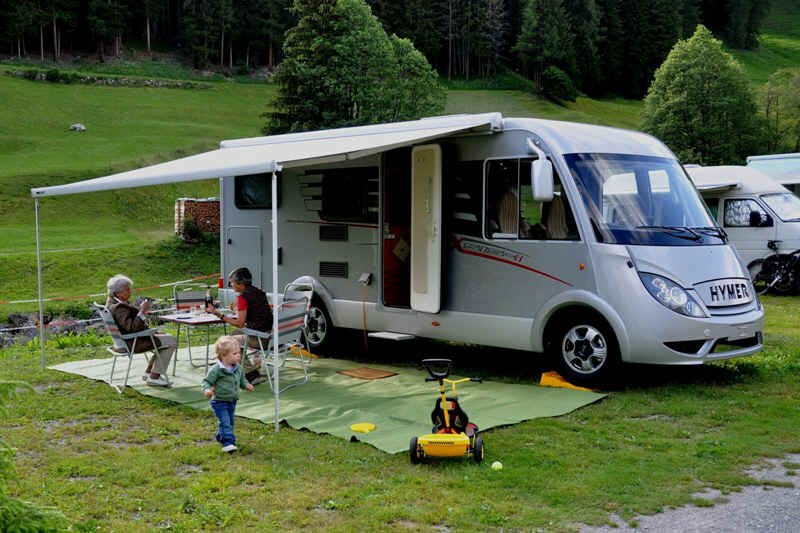 Rhinerhorn, Davos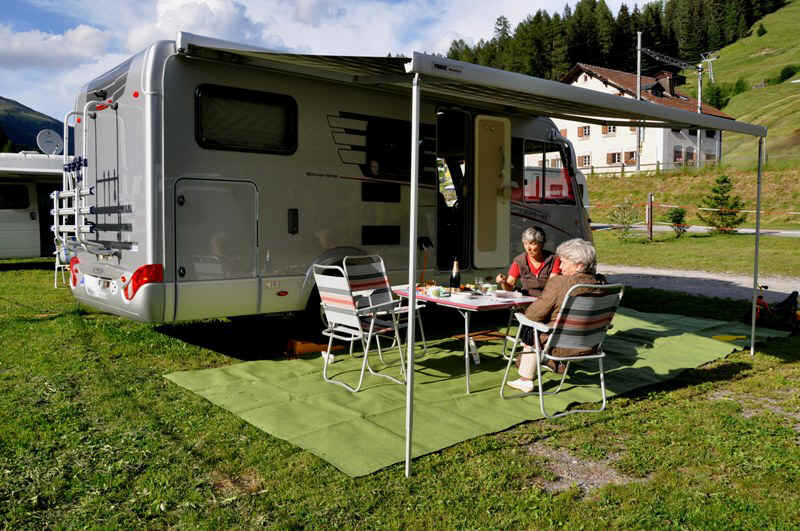 Rhinerhorn, Davos
Park place central Dresden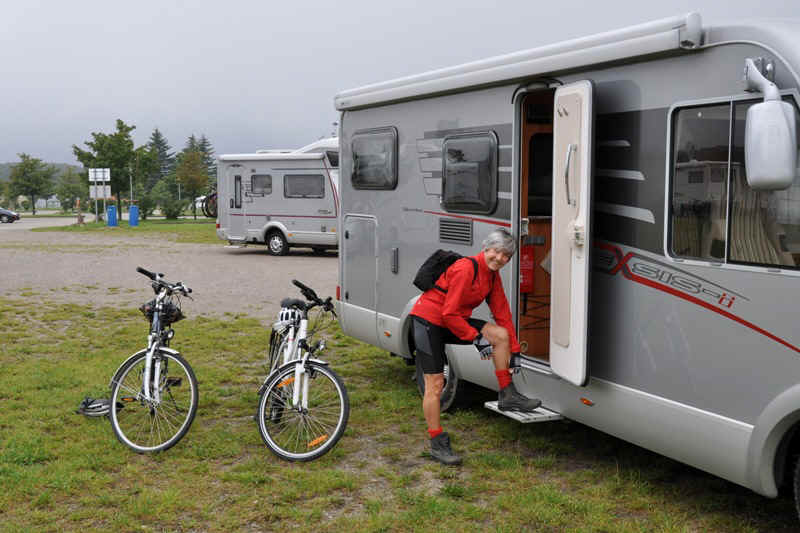 Jasmund National Park, Rugen east coast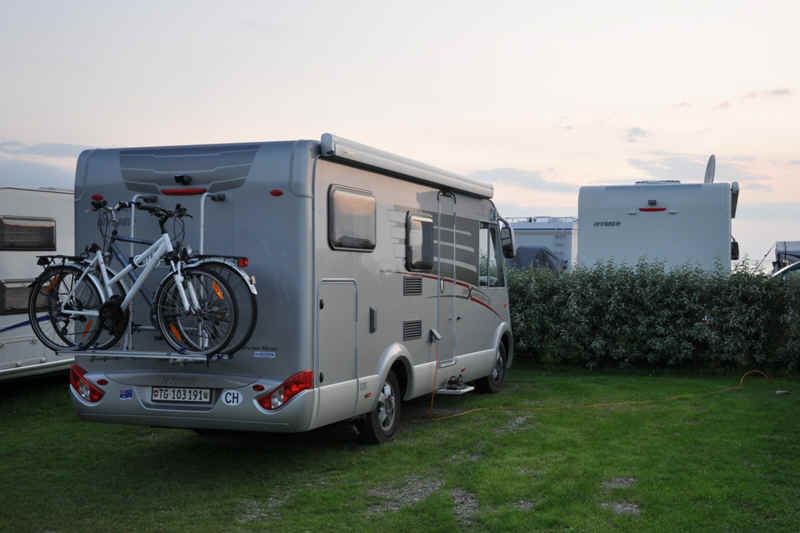 Transke, Rugen north coast.
La Pichette, Lake of Geneva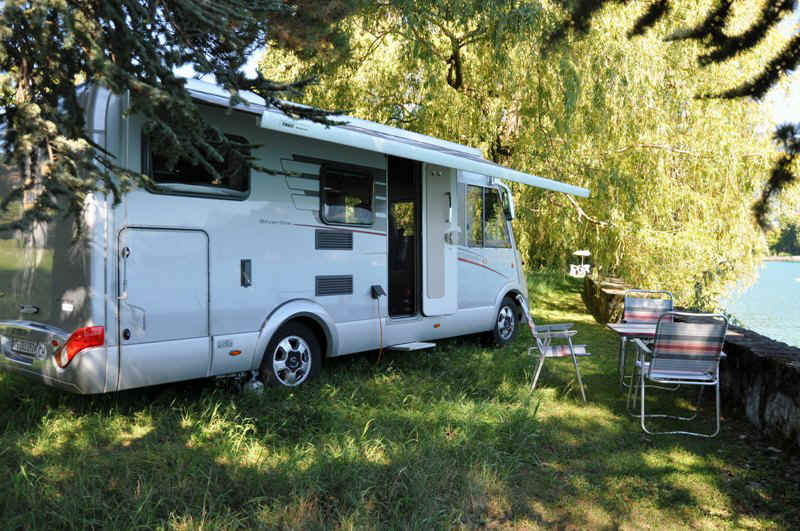 La Tour-de-Peilz 2011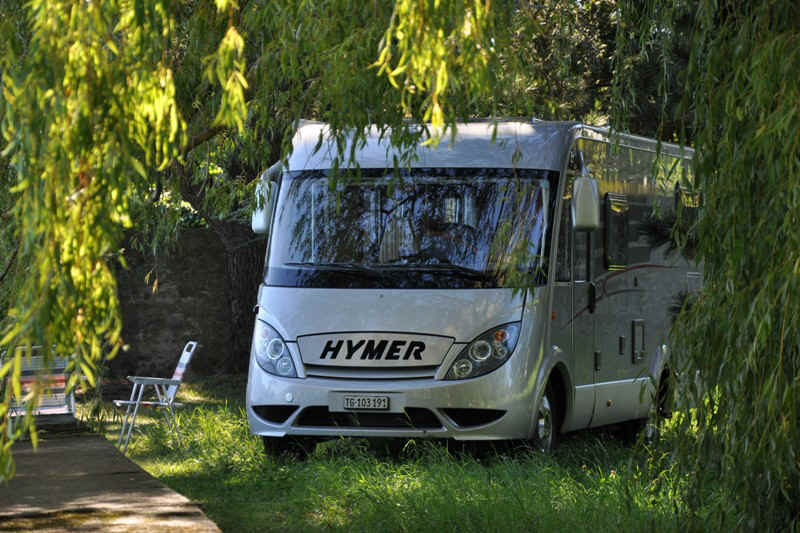 La Tour-de-Peilz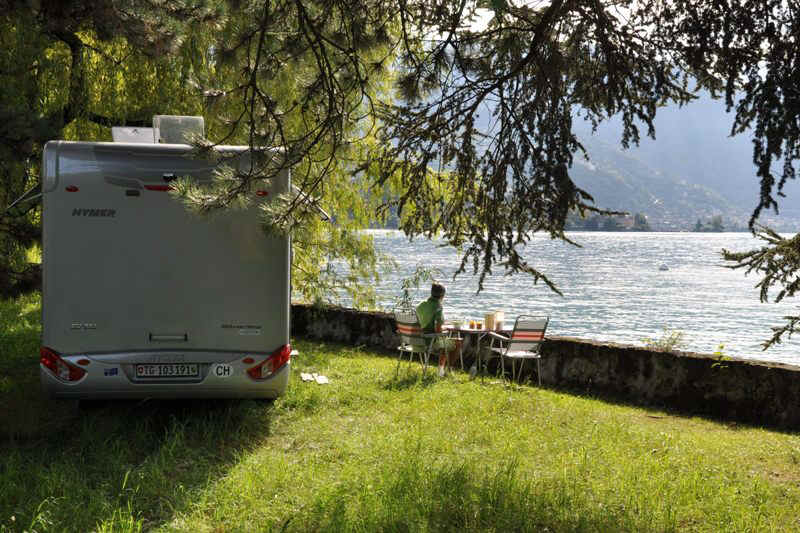 La Tour-de-Peilz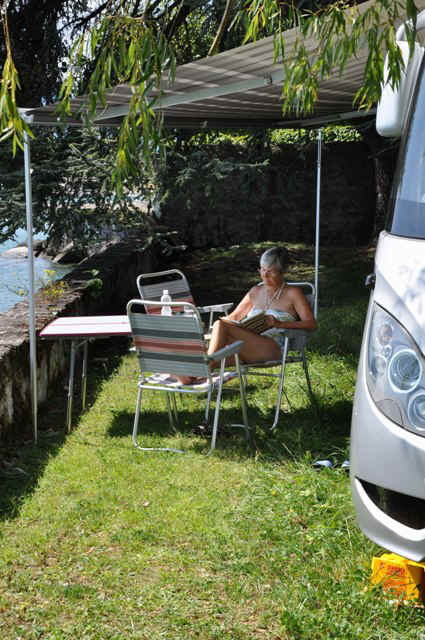 La Tour-de-Peilz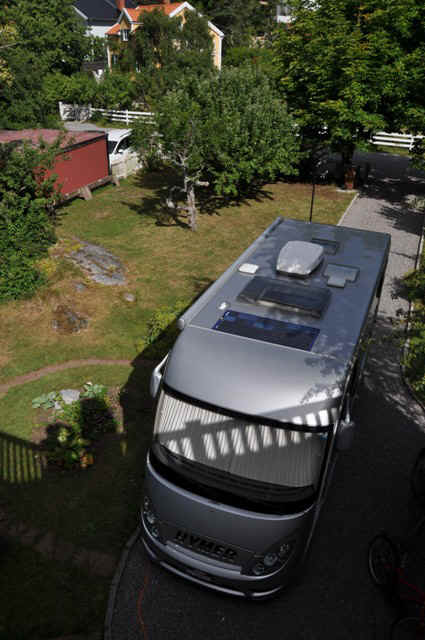 In 2012 I installed an airconditioner, a solar panel, a 2000 watt inverter and a security alarm.
The first two can be seen on the roof in this photo.
Here the Exsis is parked in Karlstrom's garden near Stockholm.