Pics Sweden 2013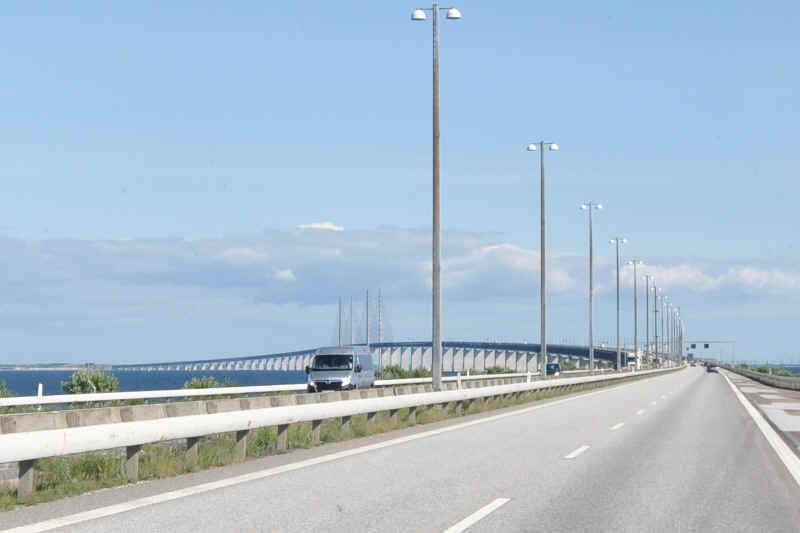 Approaching the Oresund Bridge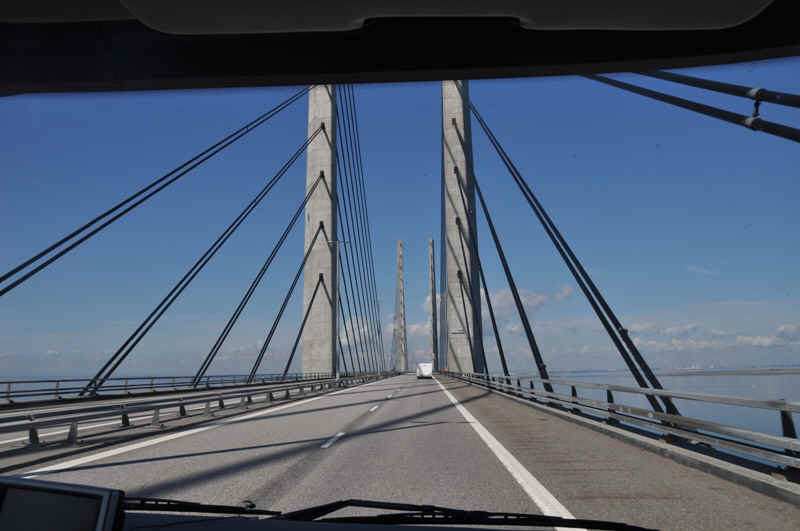 Crossing the bridge.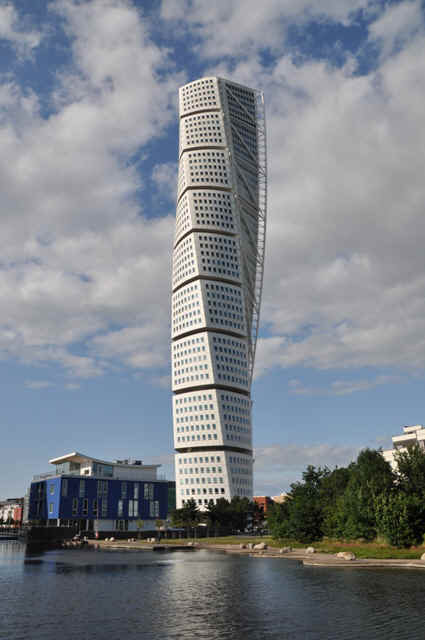 The Twisted Torso, Malmö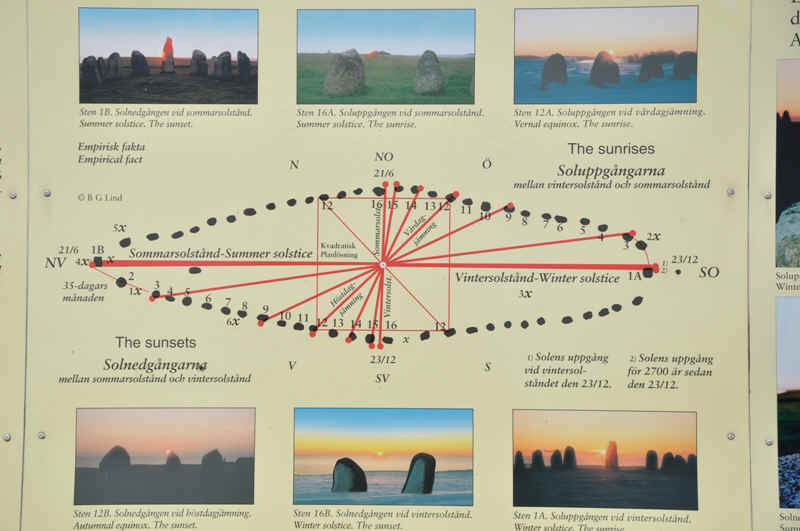 Ales stenar, The old stones, SE Sweden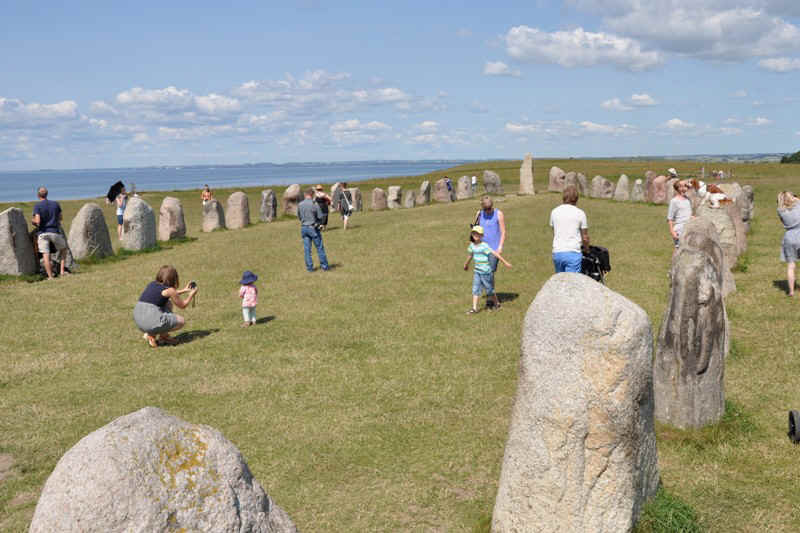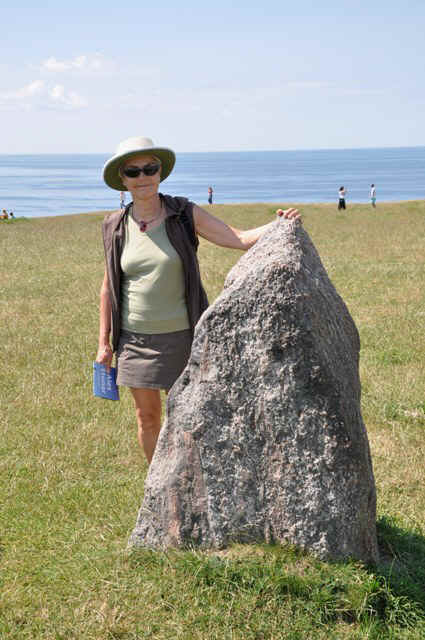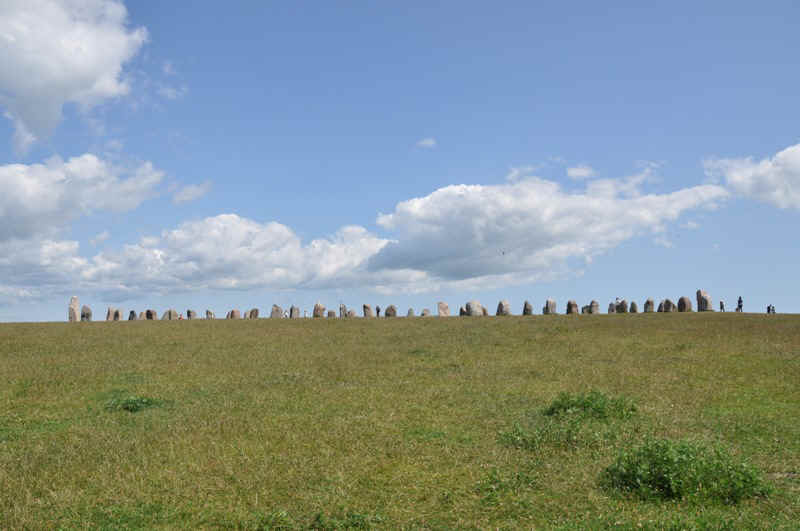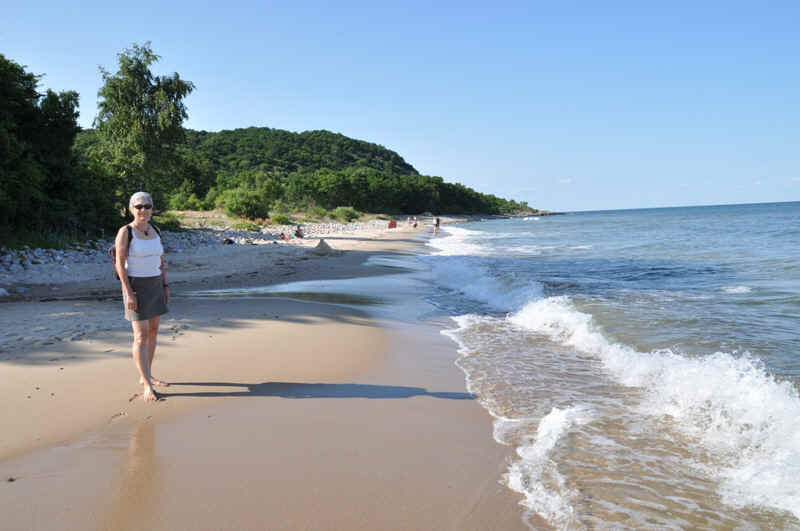 On the beach at Stenshuvud National Park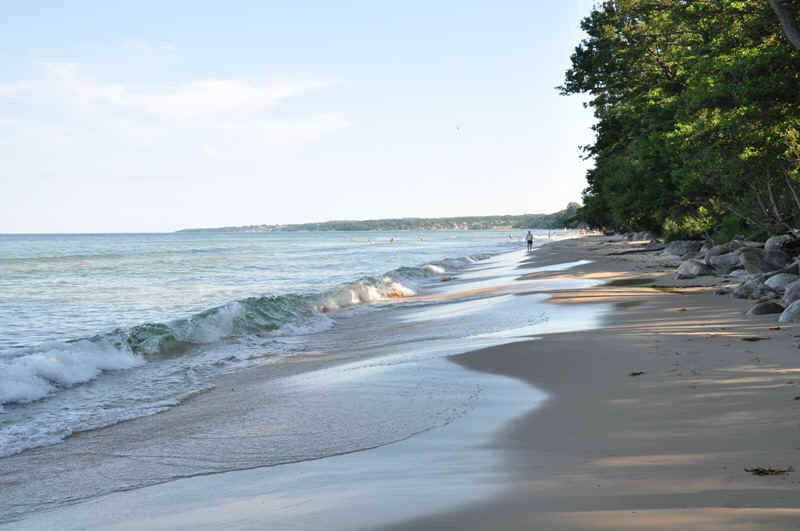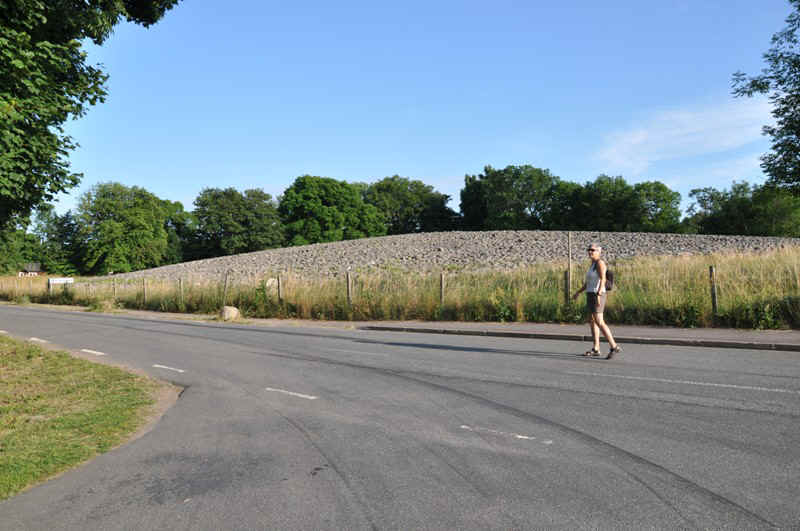 Kungagraven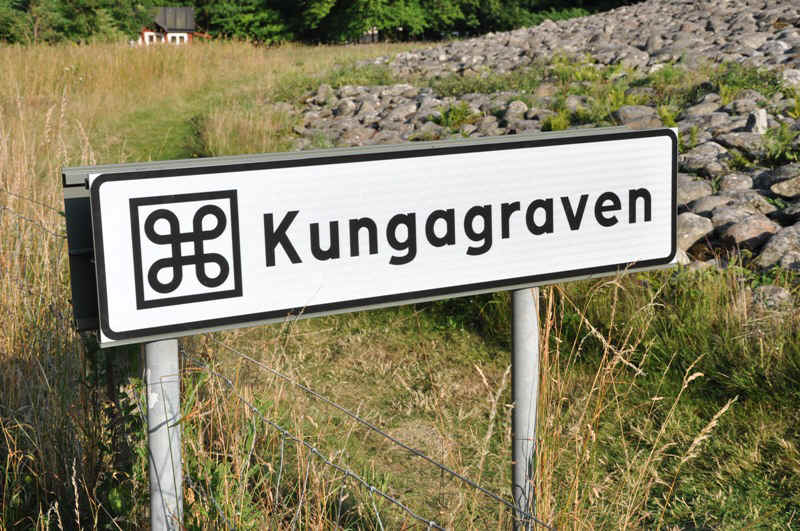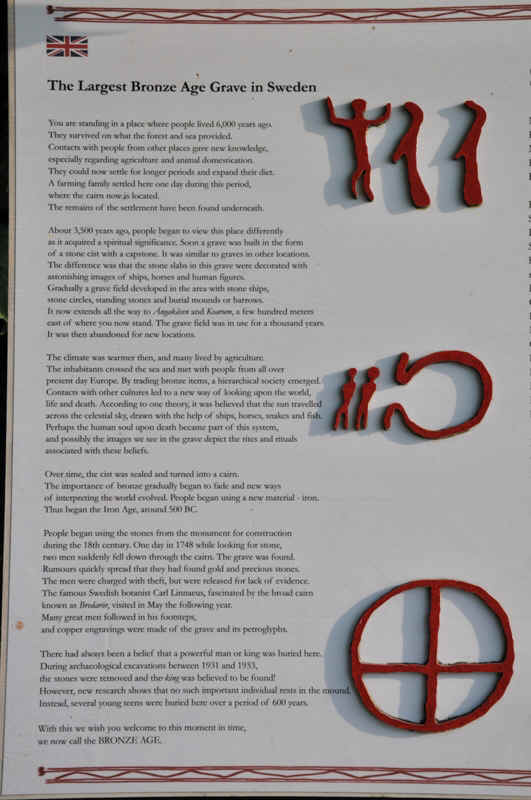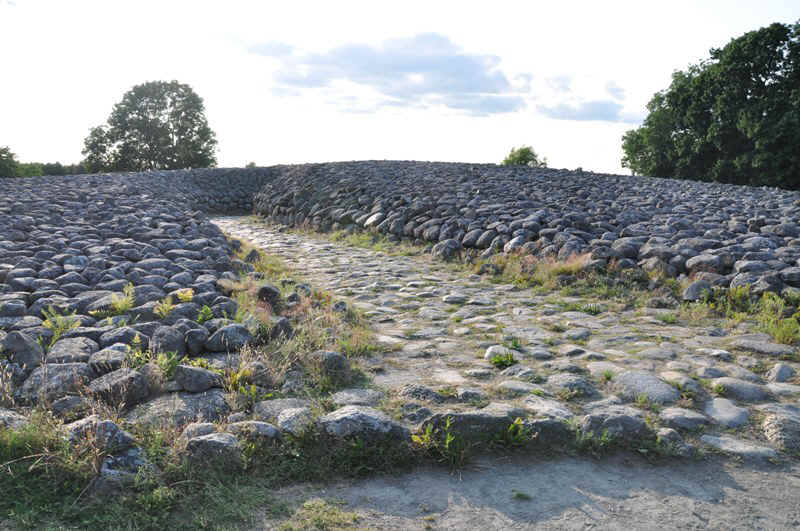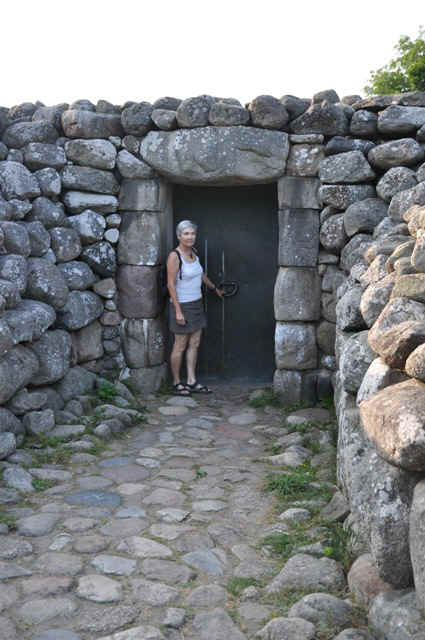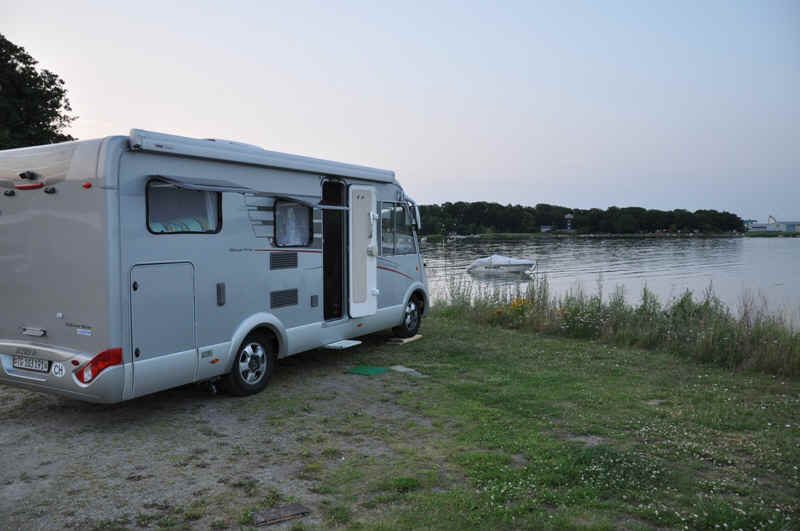 Overnighting in a camp ground for a change.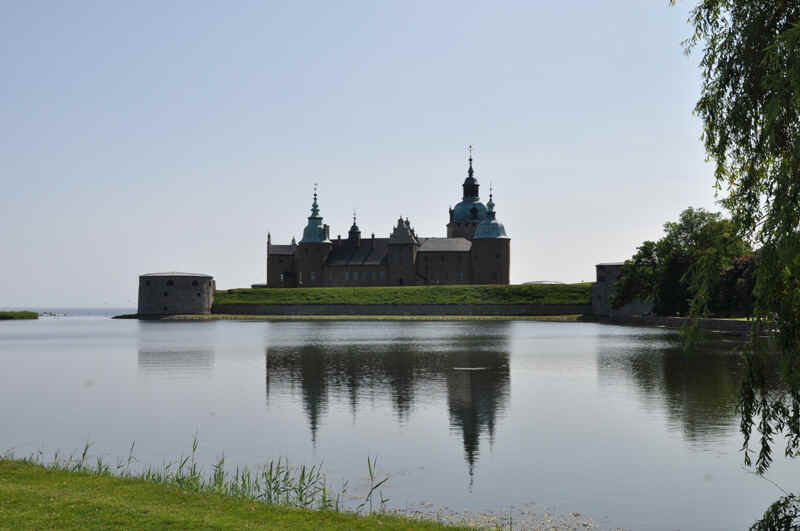 Kalmar Castle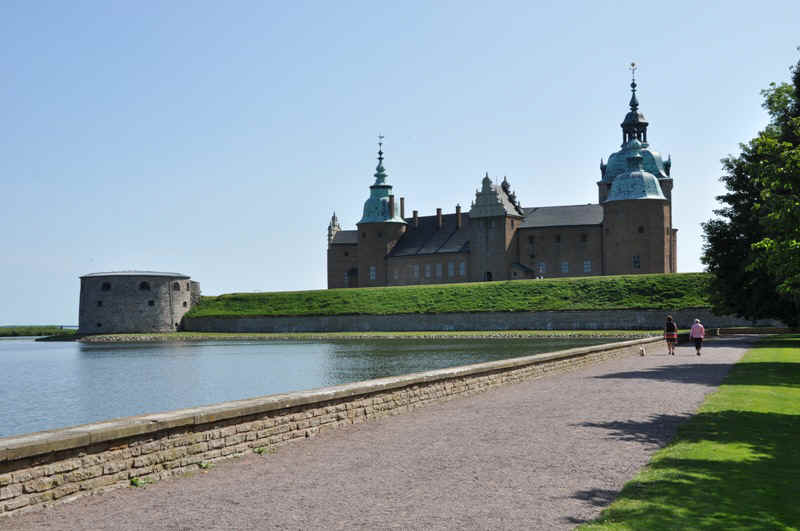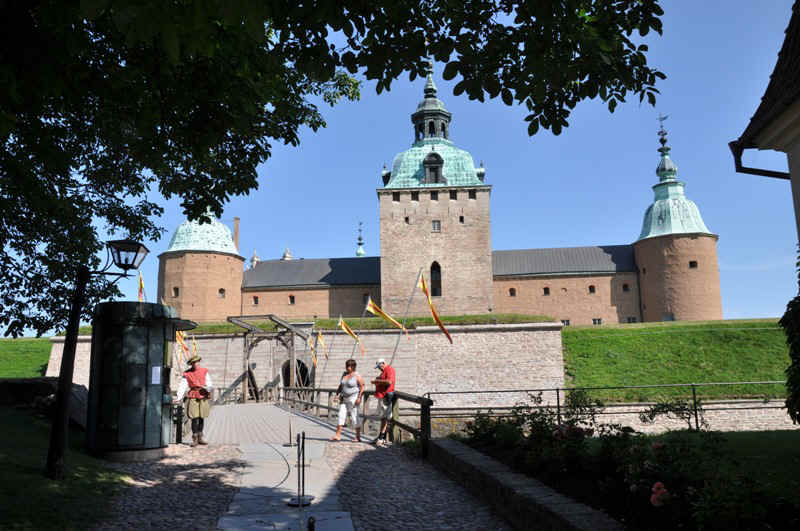 Draw bridge to the castle.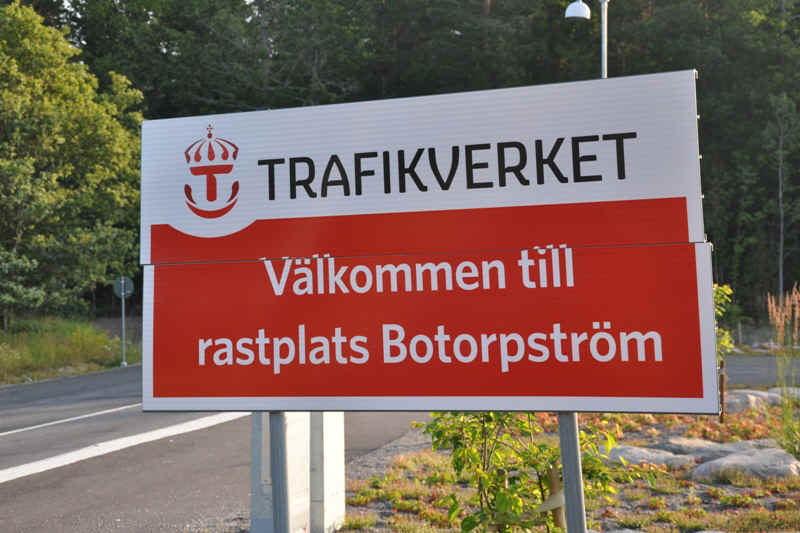 Brand new rest area just off the main road with all services for motor homes etc.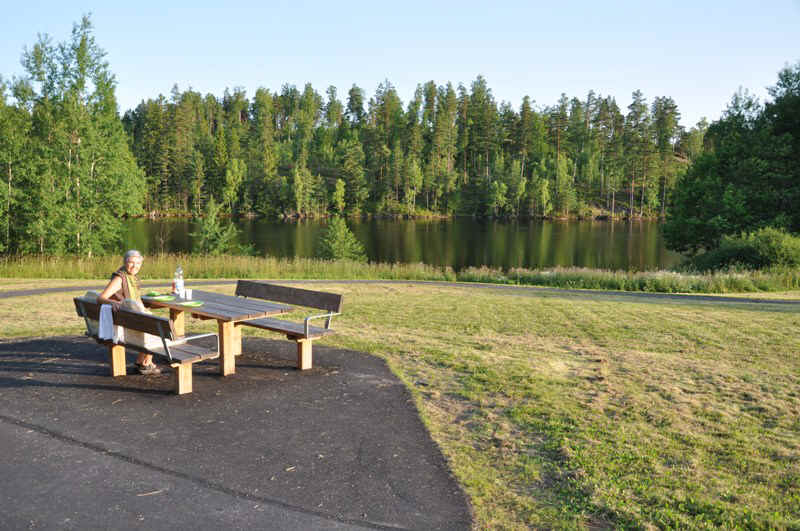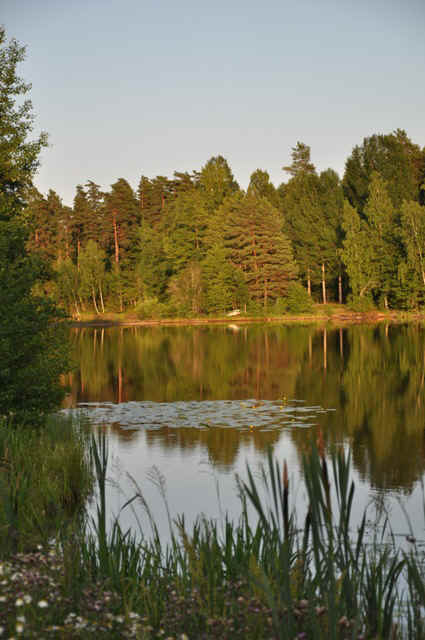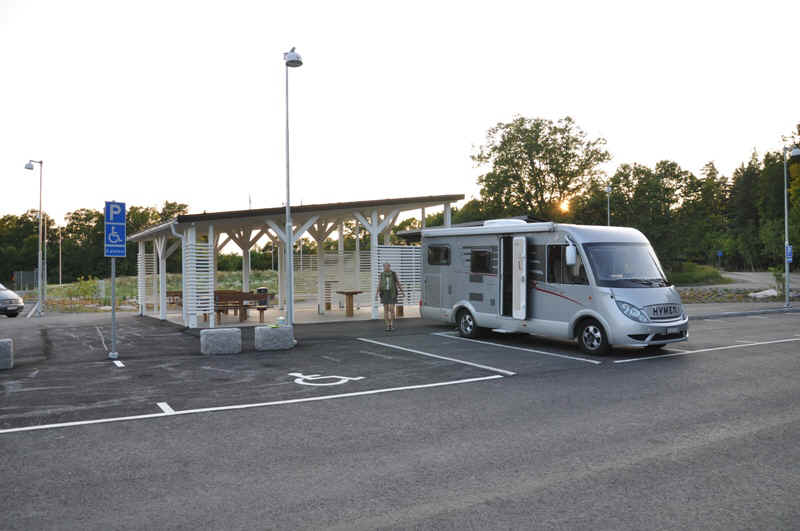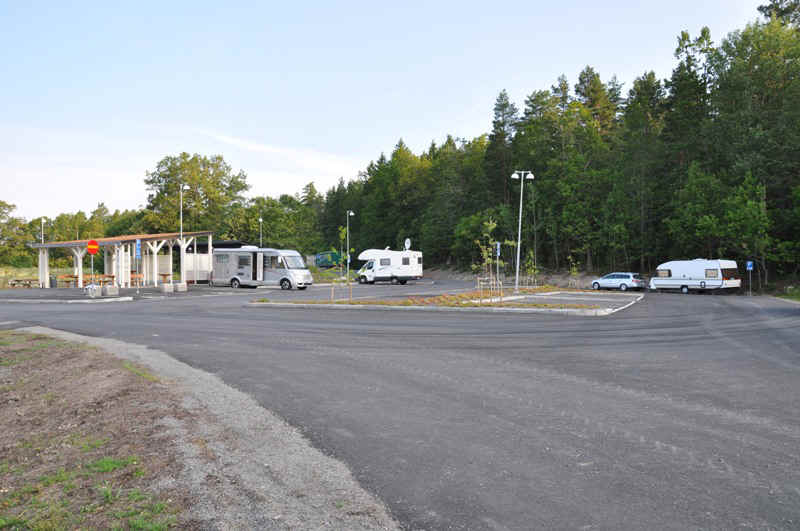 It certainly wasn't crowded.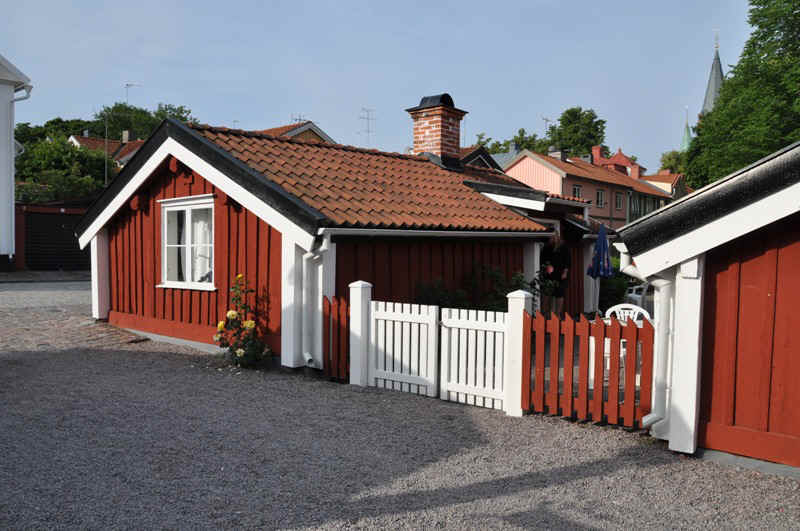 Old Boatswains cottages at Västervik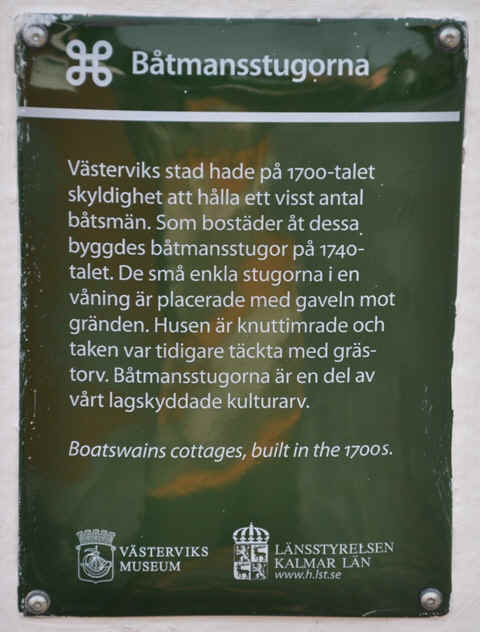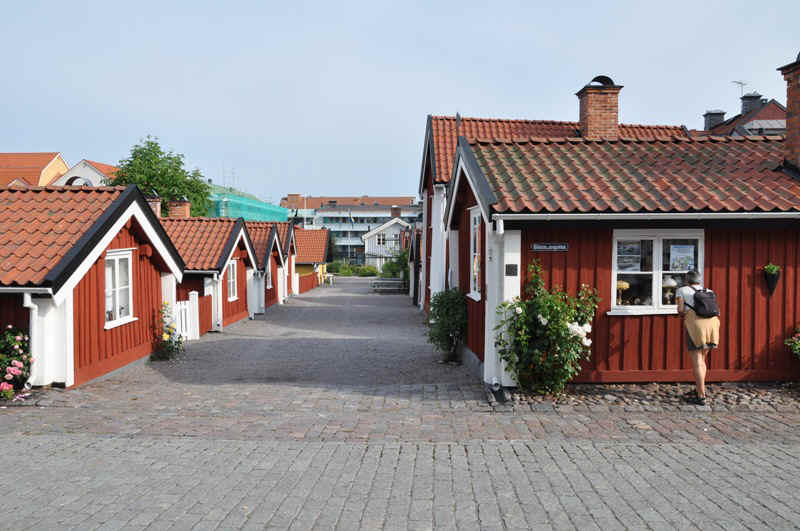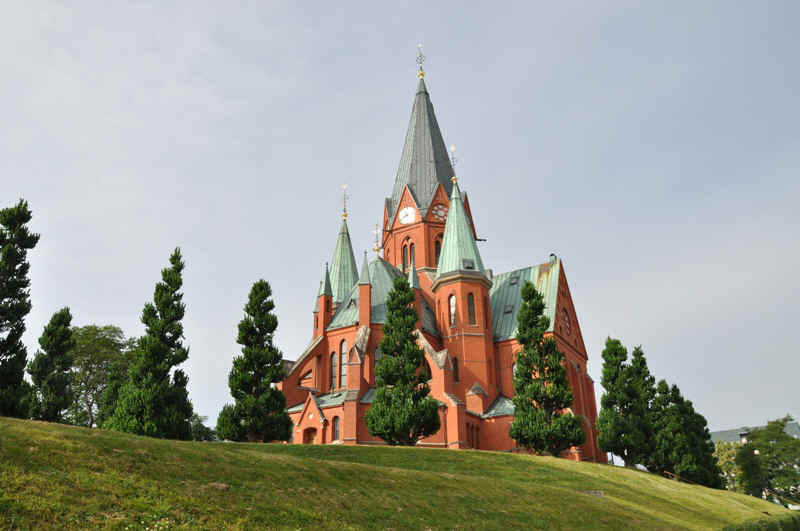 St. Peters church, Västervik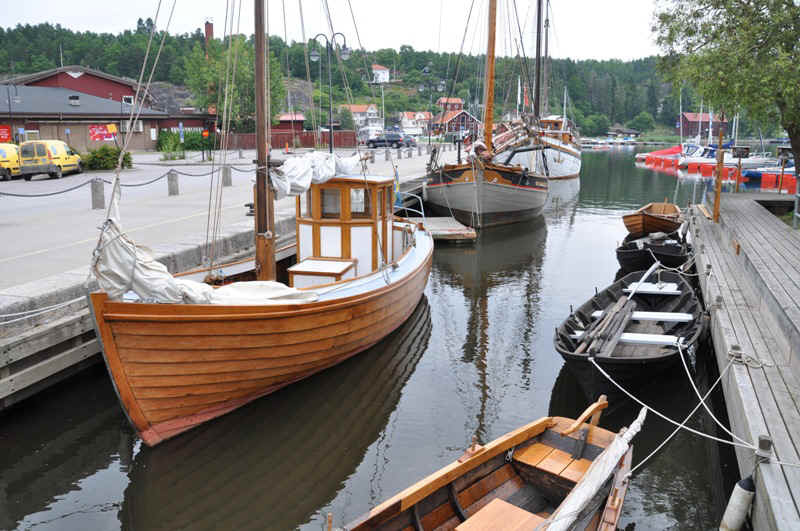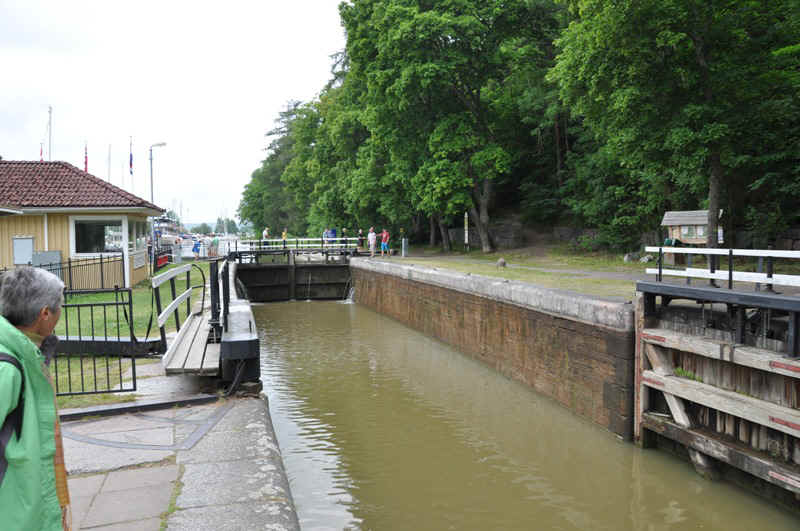 Lock on the Göta Canal at Soderkoping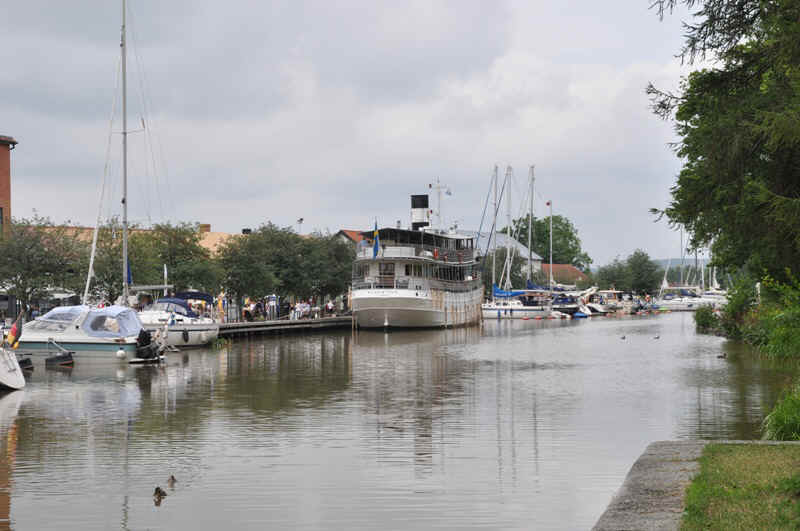 Göta Canal, Soderkoping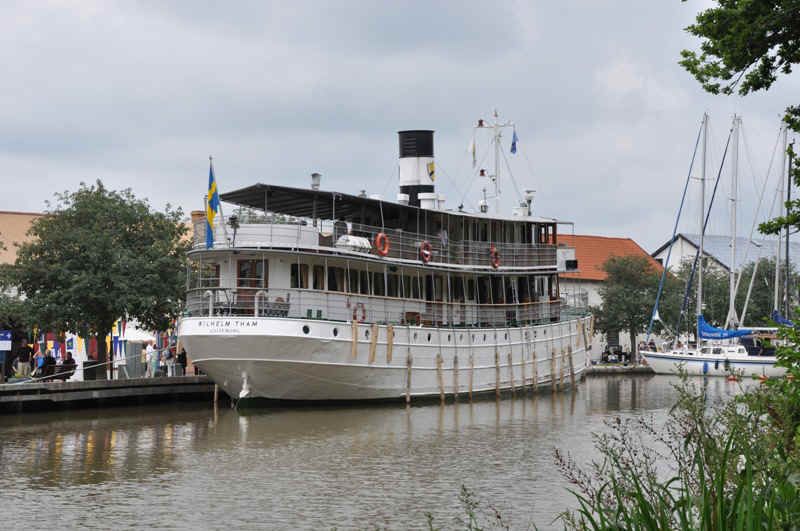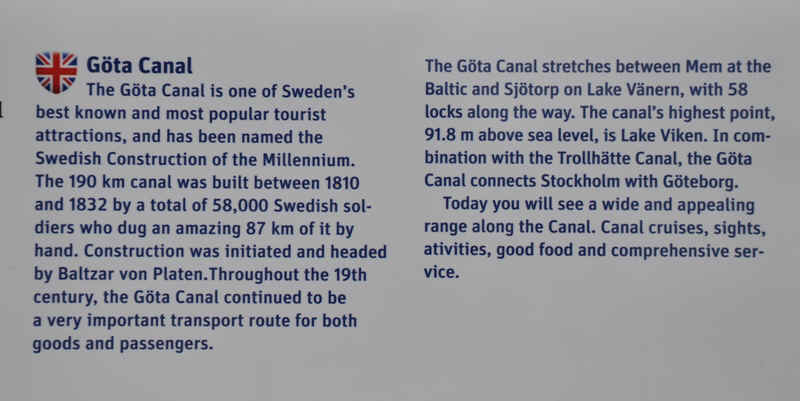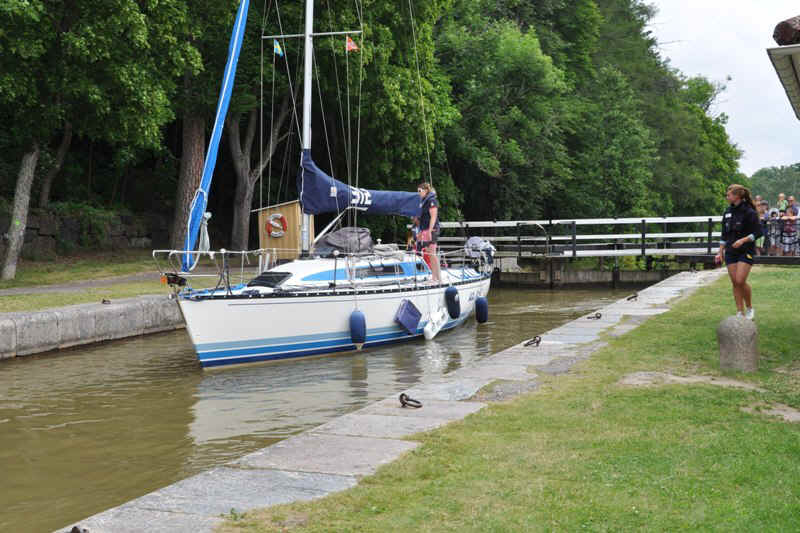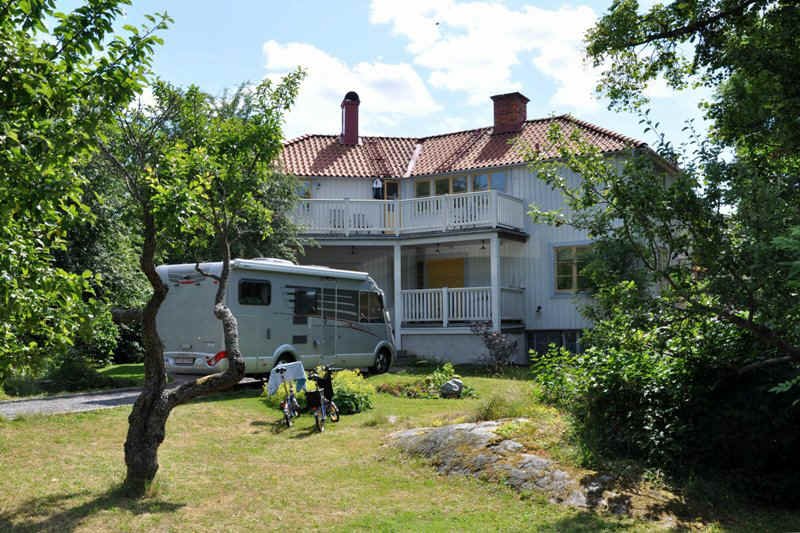 Parked in the garden at Karlstroms place East of Stockholm.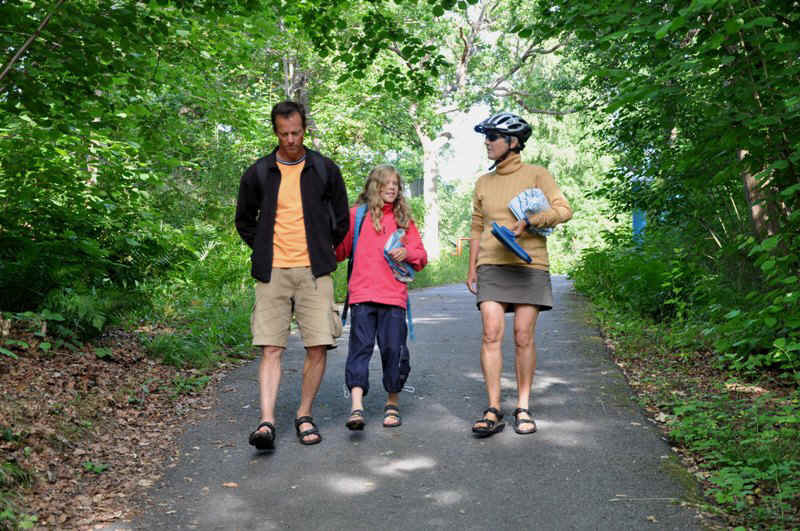 Going for an early morning swim.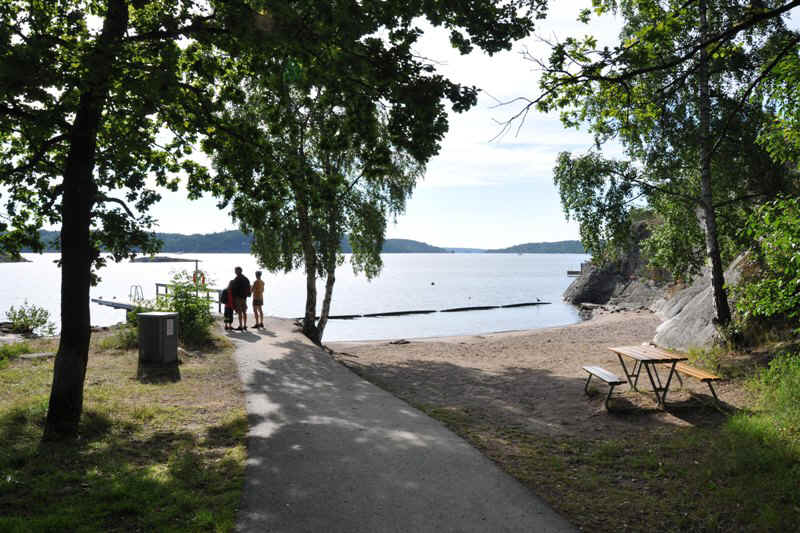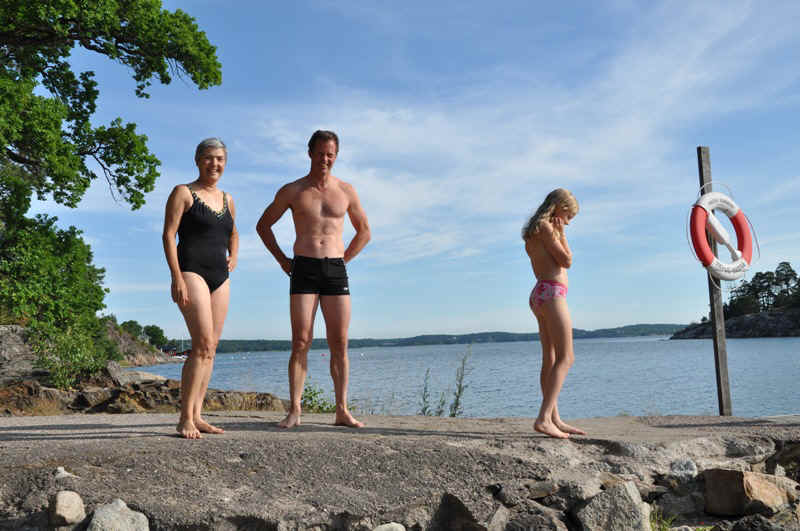 The sun was warm,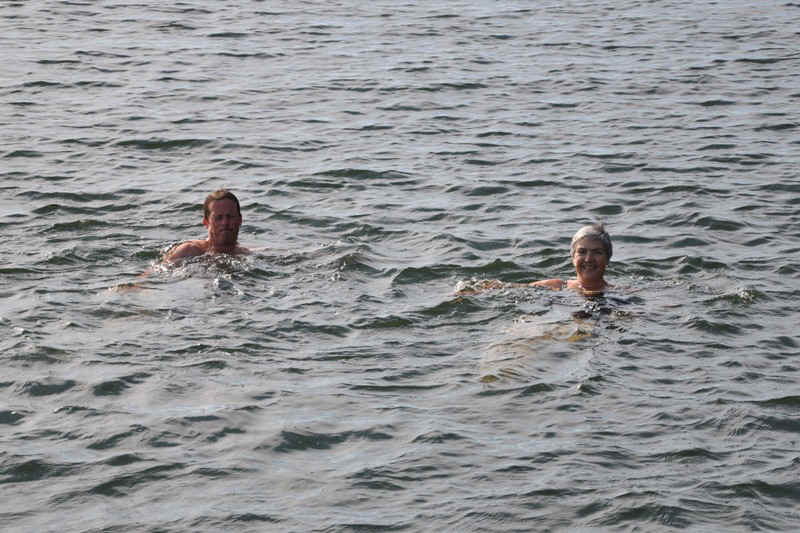 but the water was rather cool!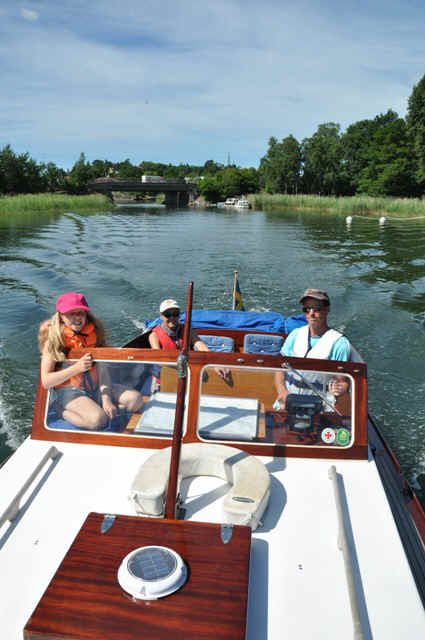 Heading out to the archipeligo in Anders' boat.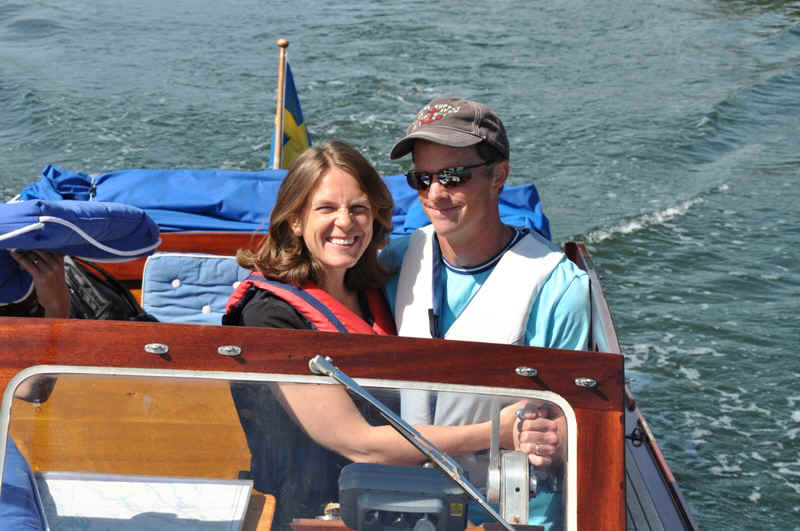 Ritva and Anders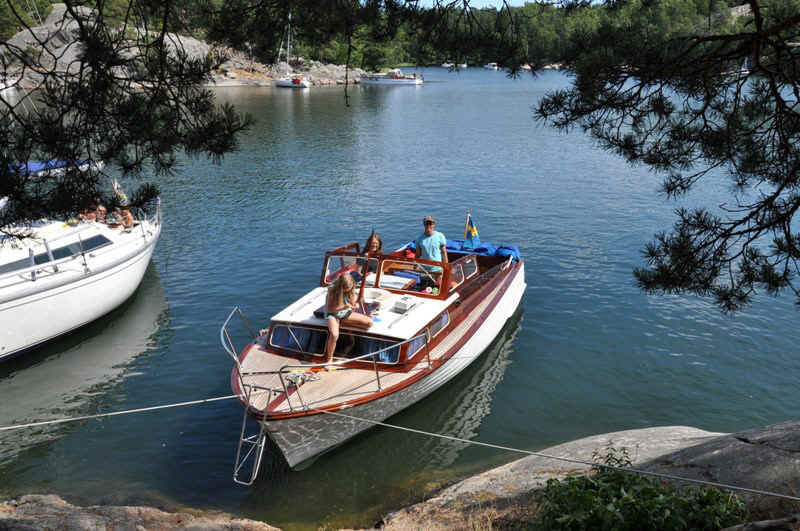 Idyllic bays like this every where.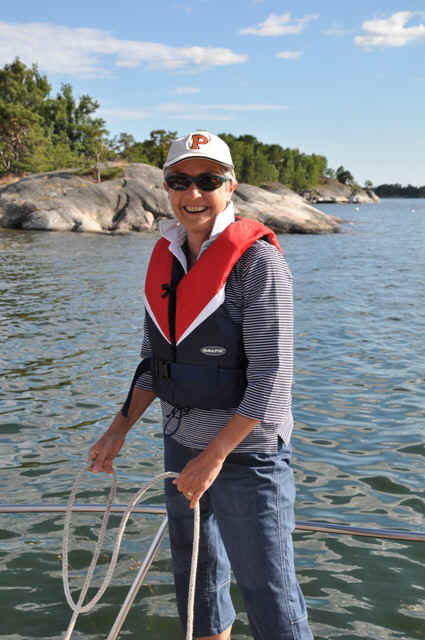 Foredeck hand.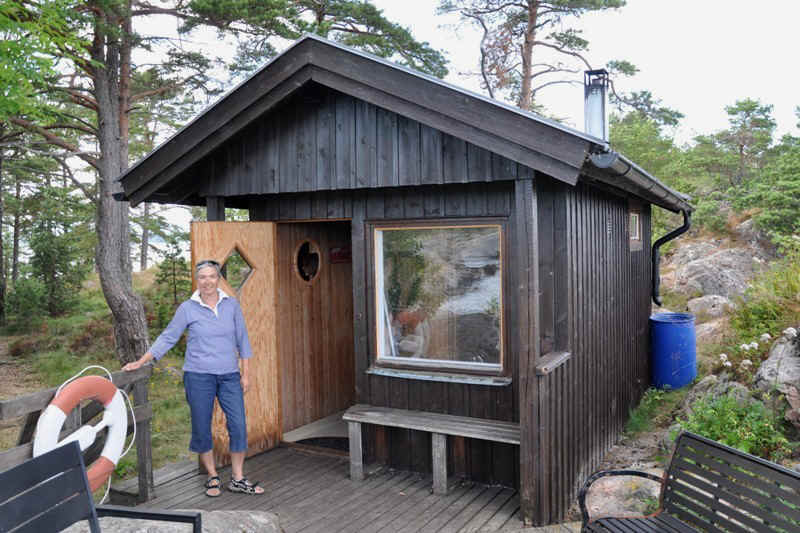 The boat club sauna.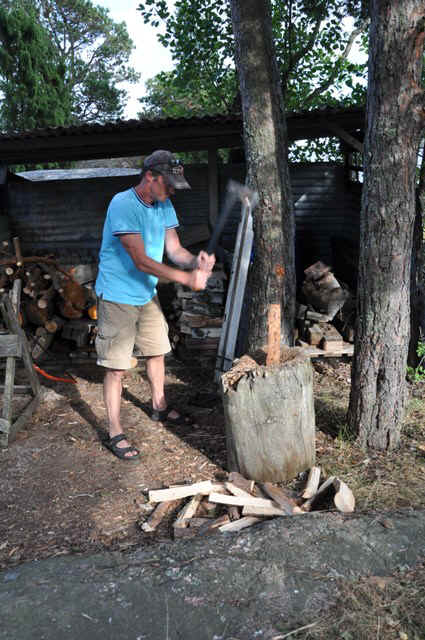 Prepare your own wood for the fire,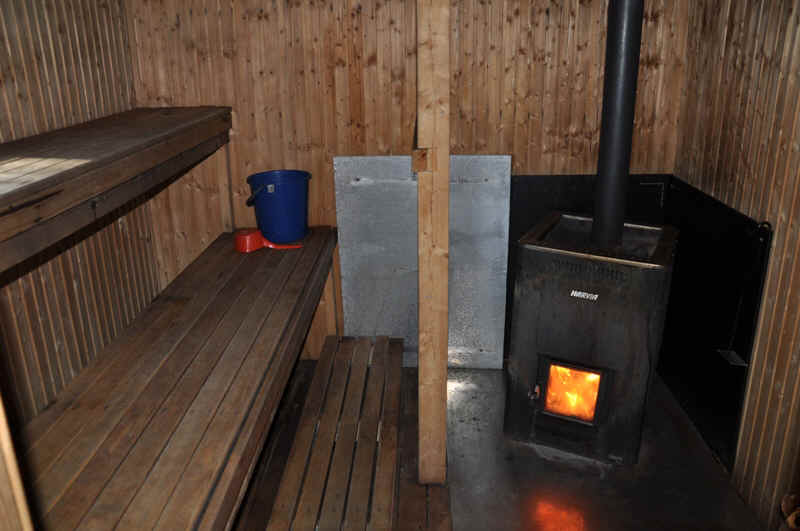 get it heated up,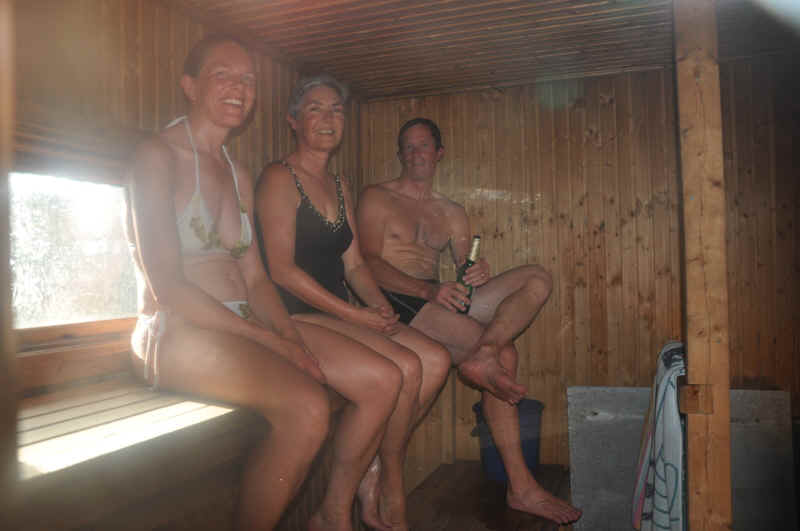 then enjoy the warmth,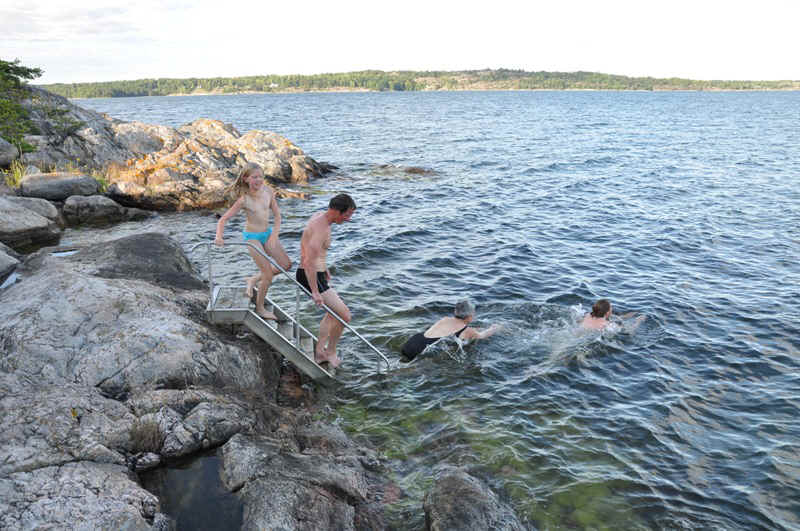 before the cold dip.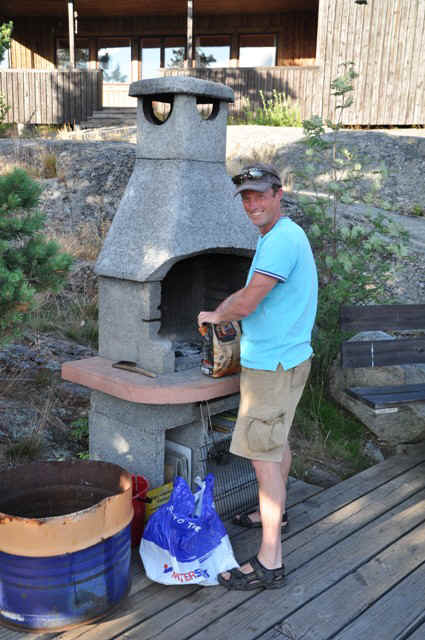 The bar-b-que that followed.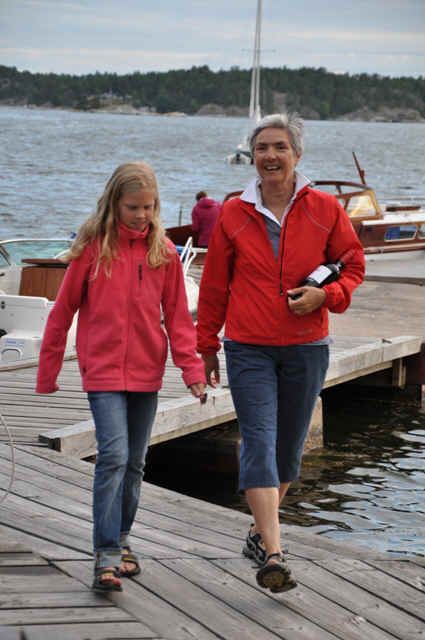 Maja and Elisabeth got on very well.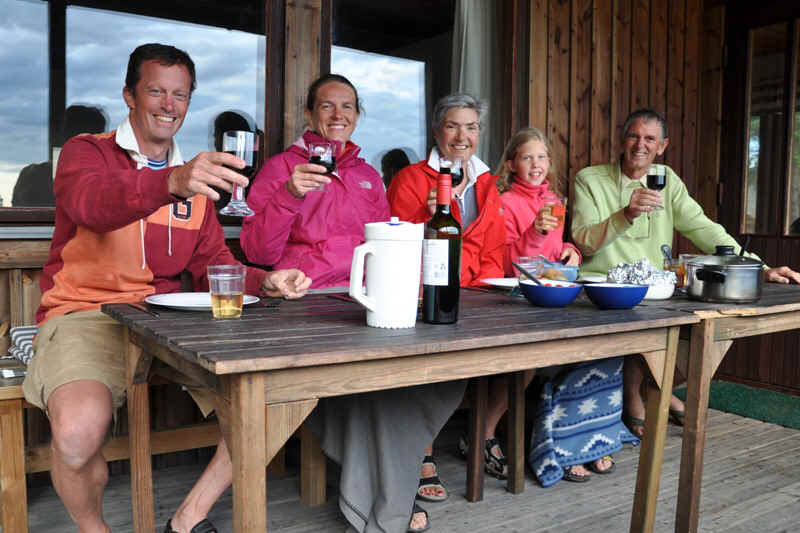 Cheers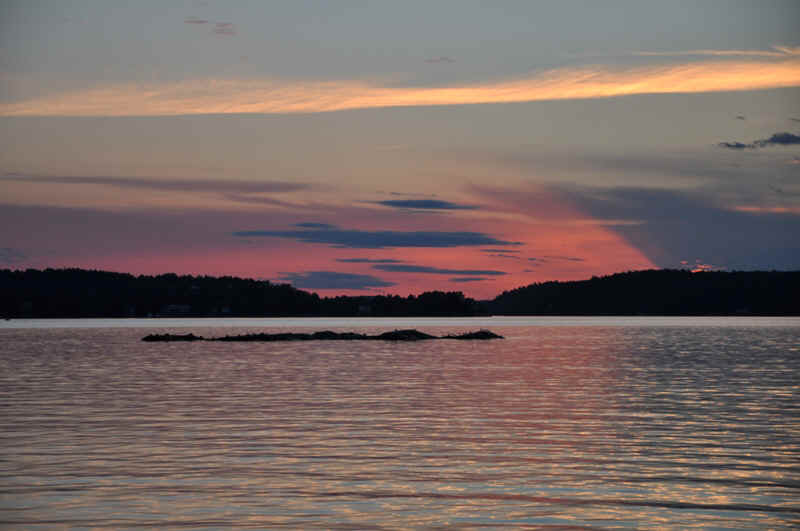 Heading home.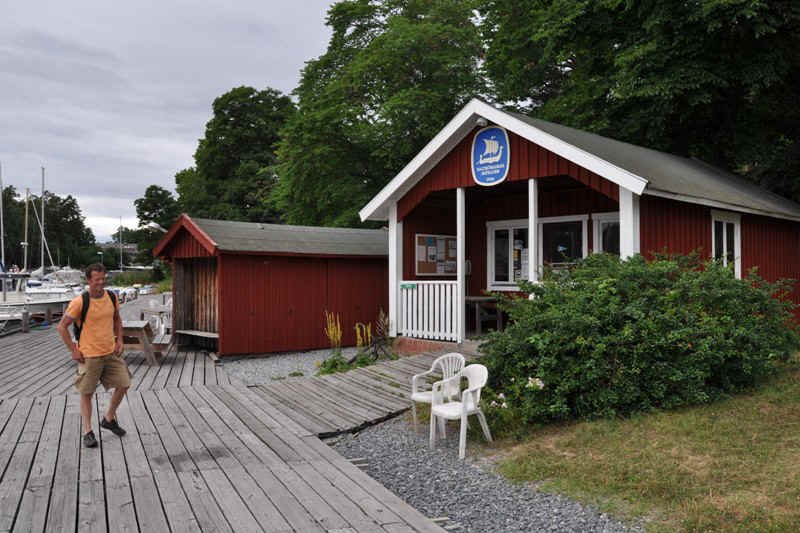 The boat club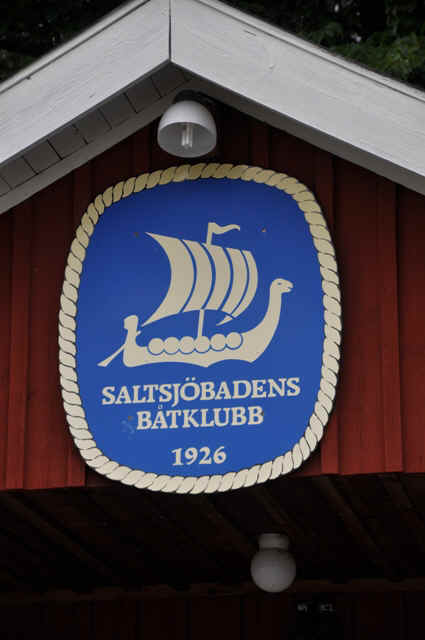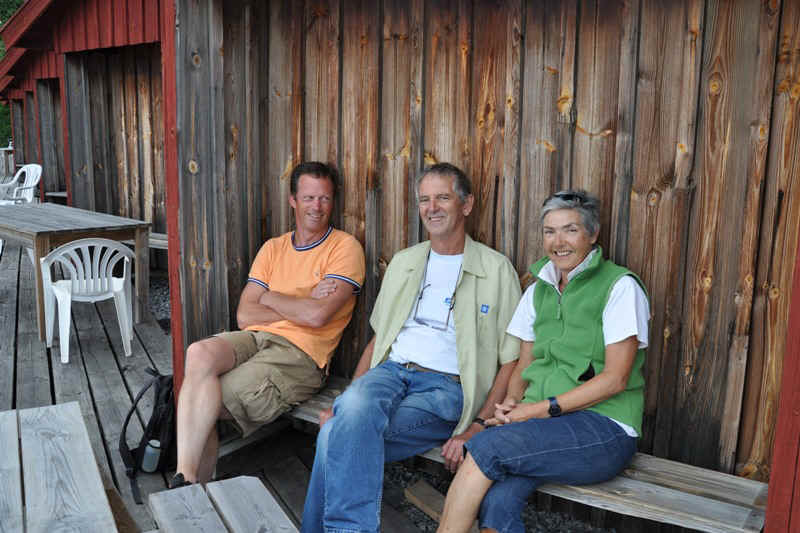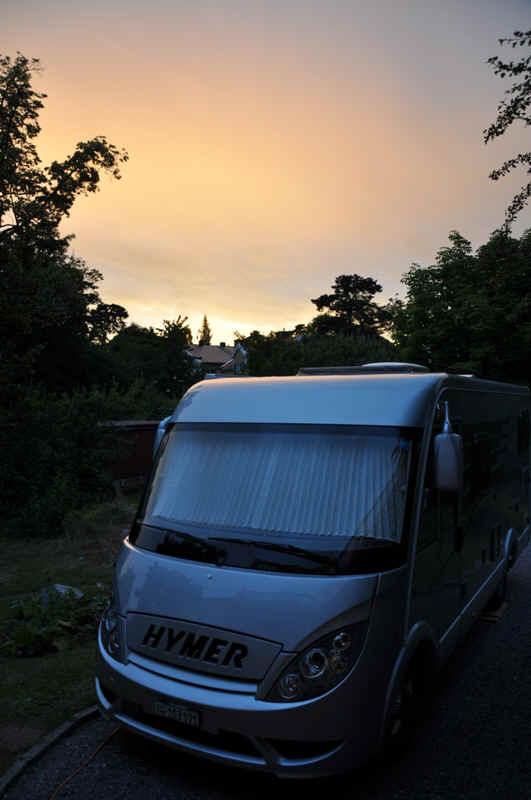 Evening light on our home.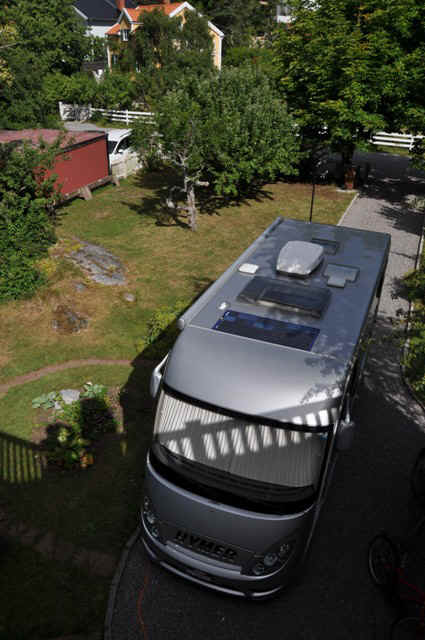 Birds eye view.
Heading for a tour of Stockholm by boat.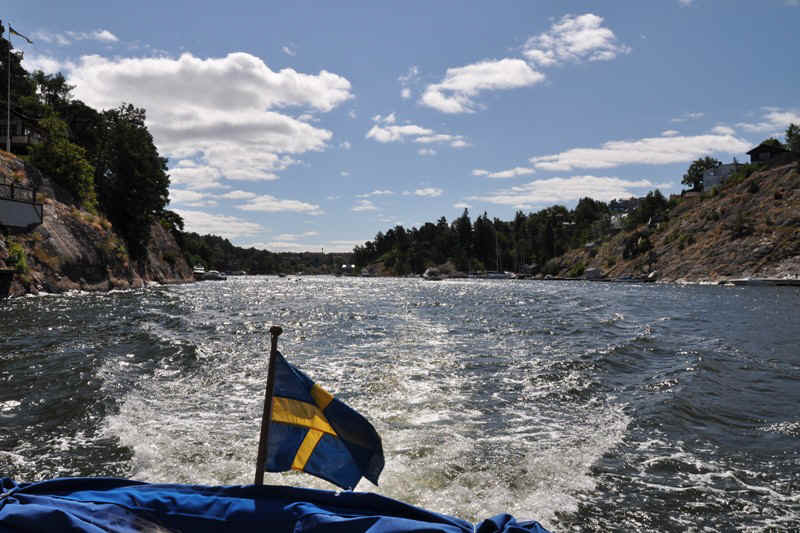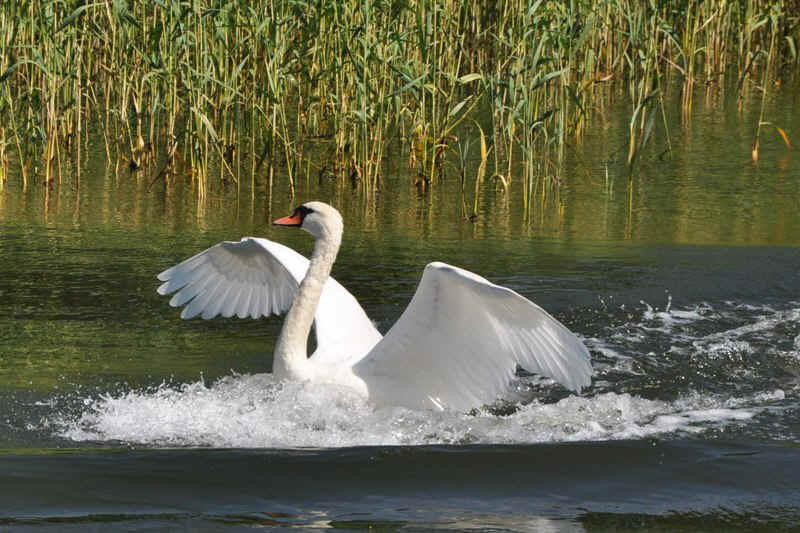 Water landing.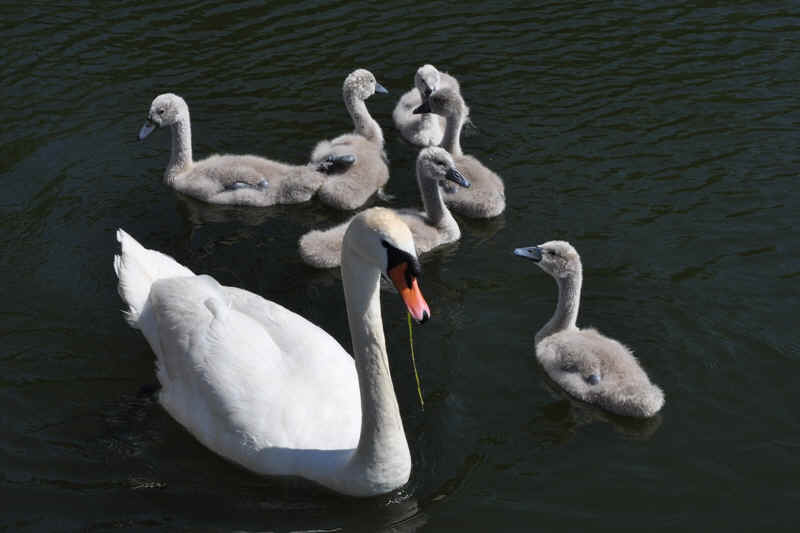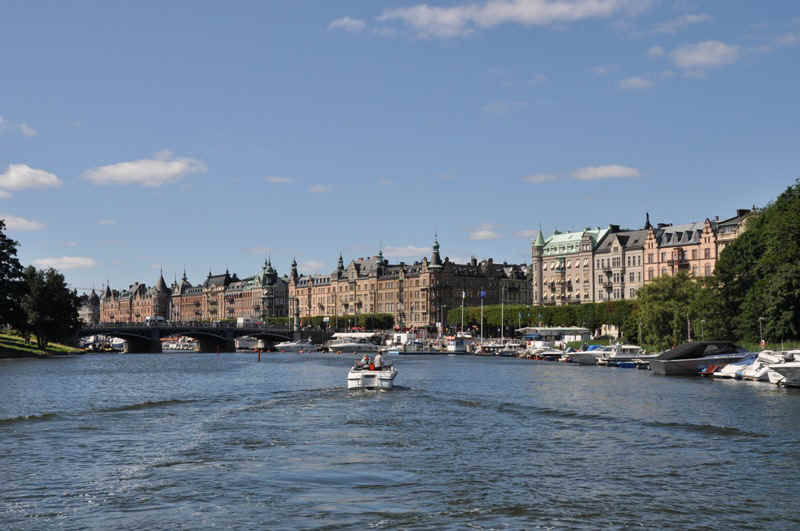 Stockholm.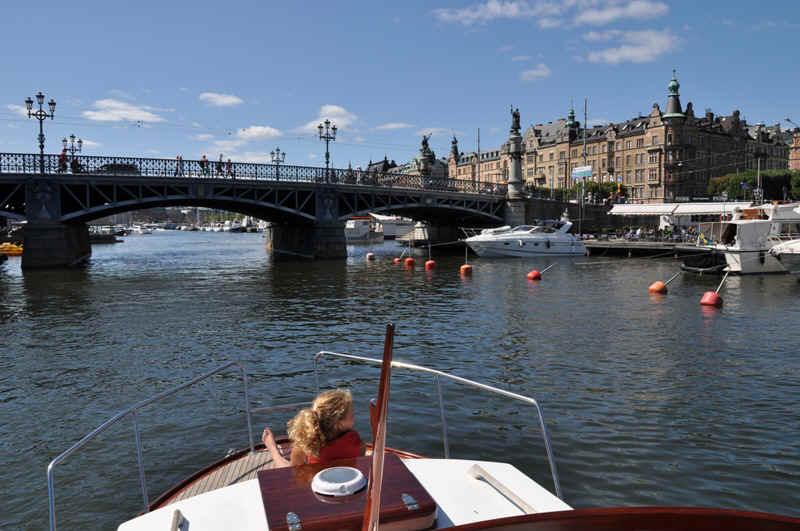 Stockholm.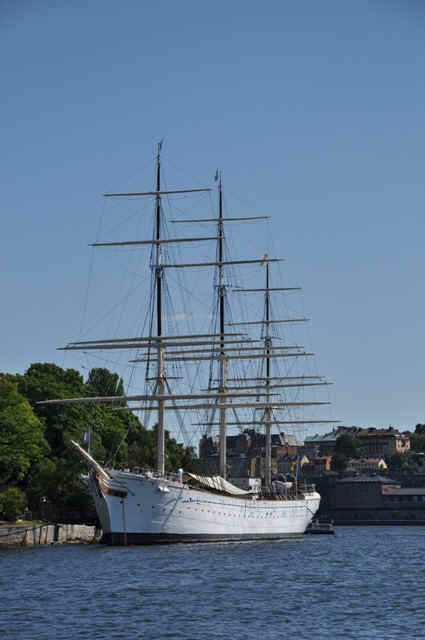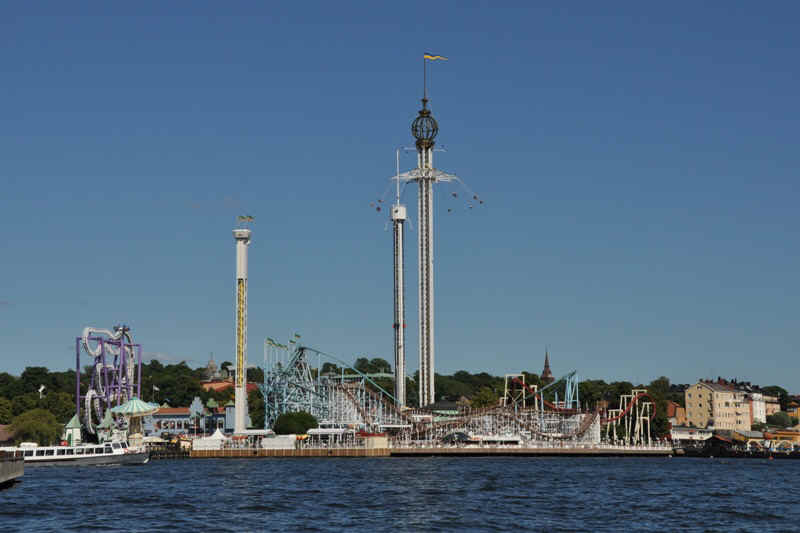 Amusement park.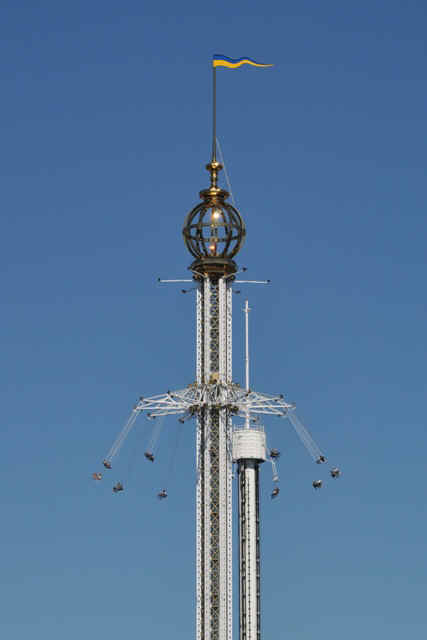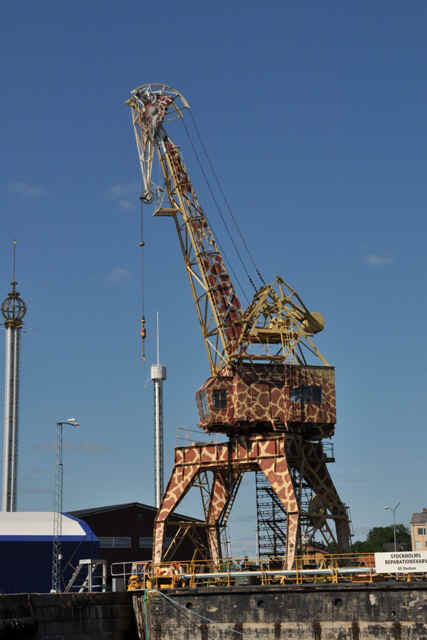 Giraffe crane.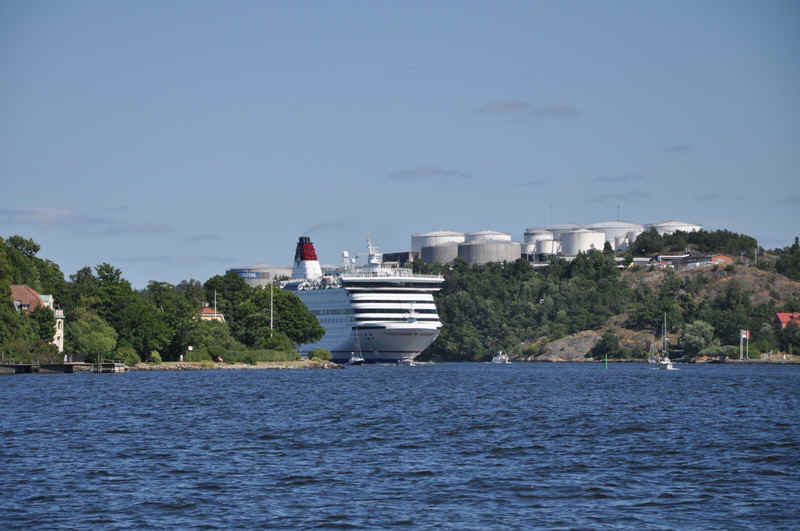 A little boat coming around the corner.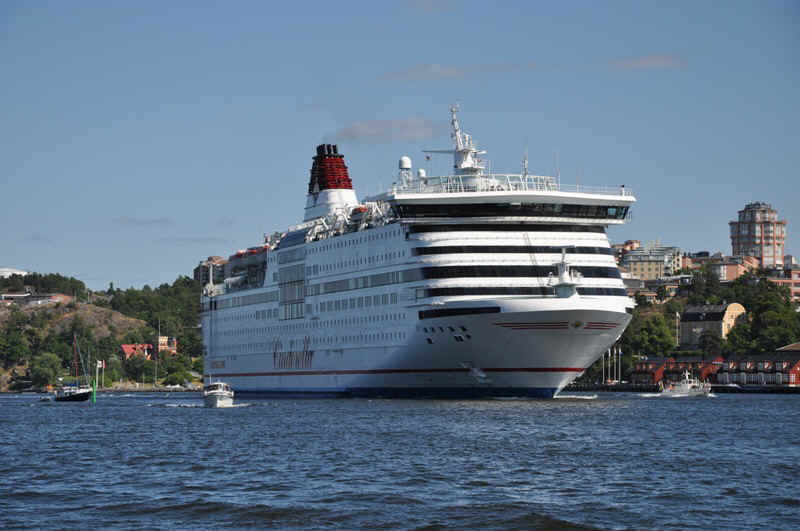 Cinderella.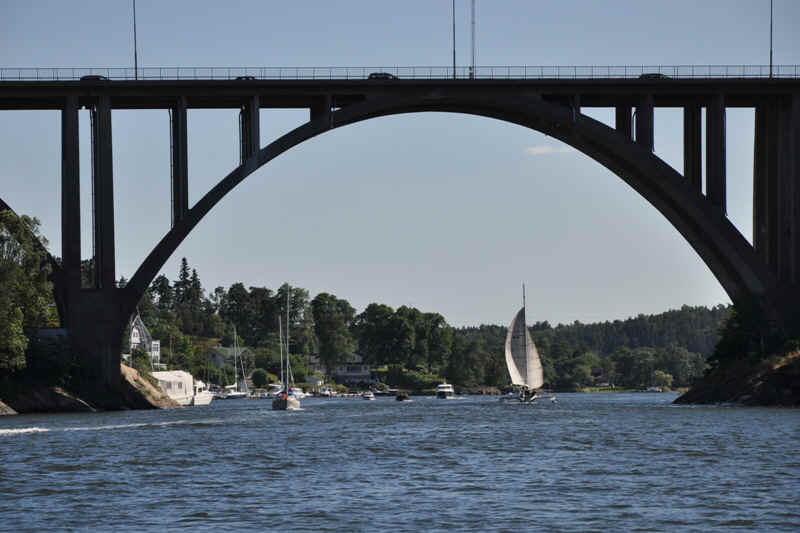 New helmswoman.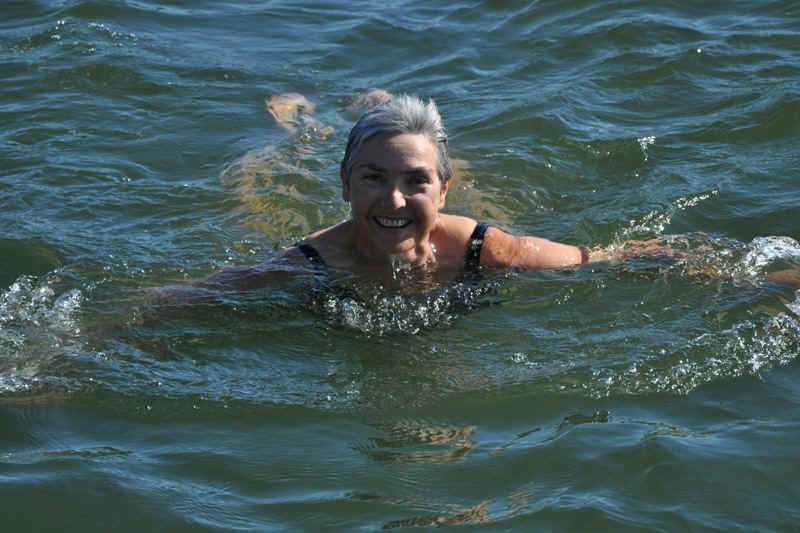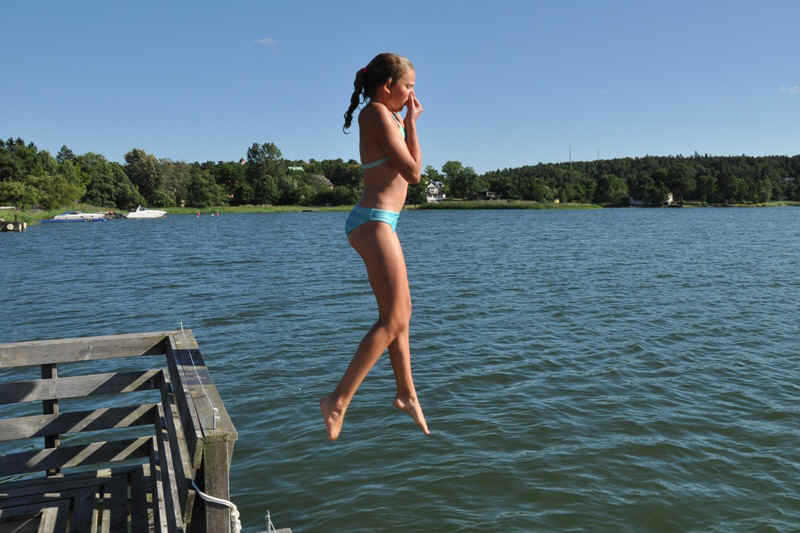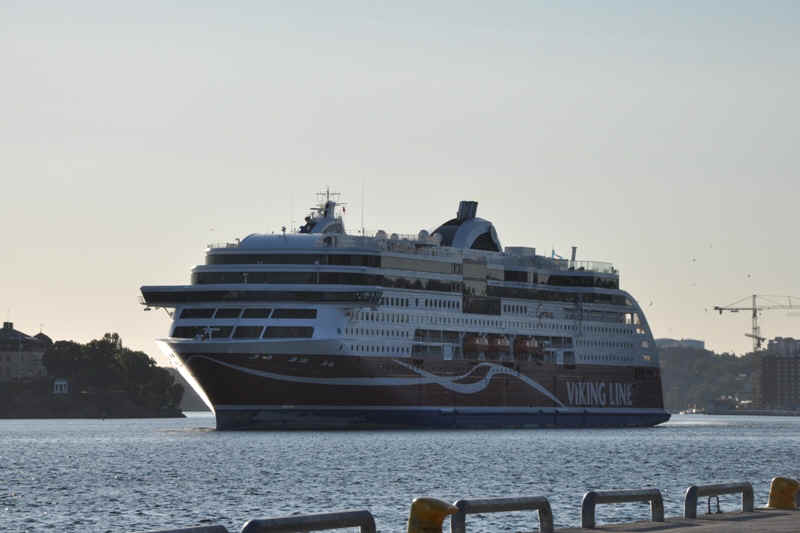 The Viking Grace coming in to pick us up!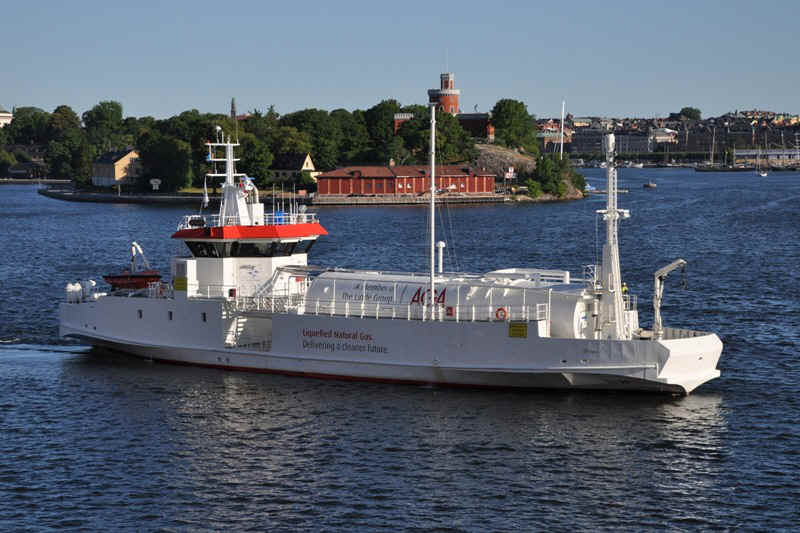 Fuel tanker bringing LNG to fuel the ship.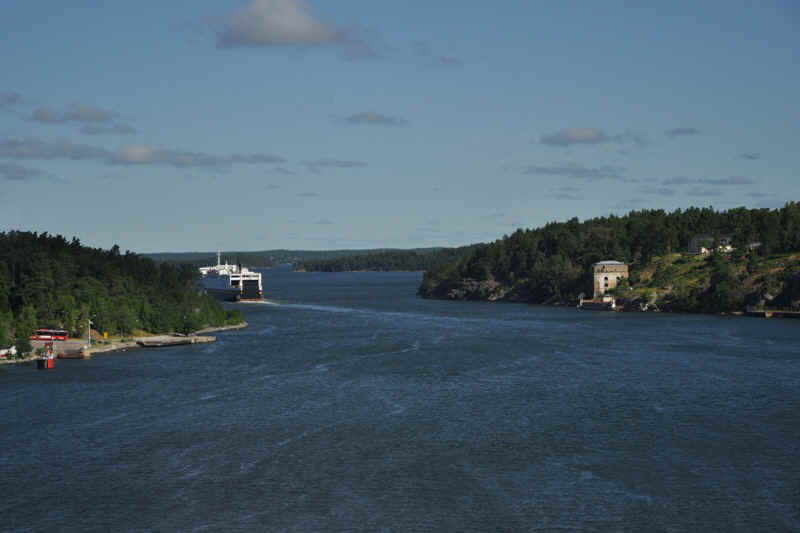 Heading out through the archipeligo, with a grandstand view.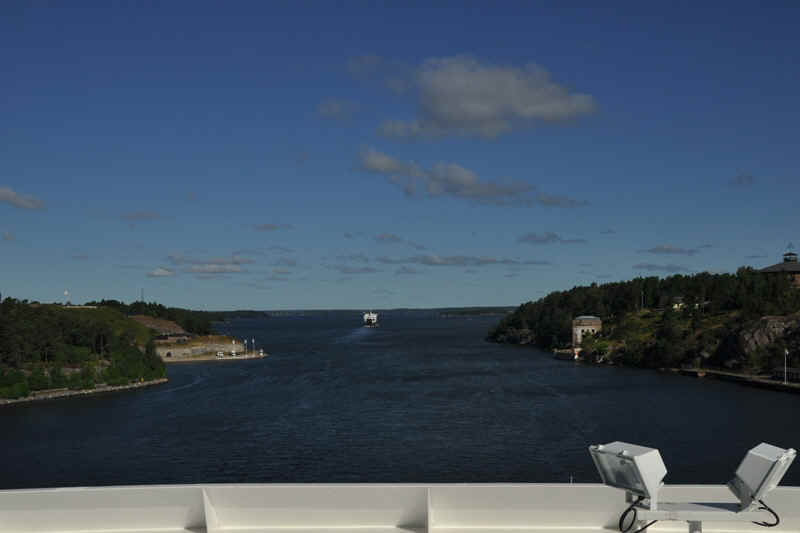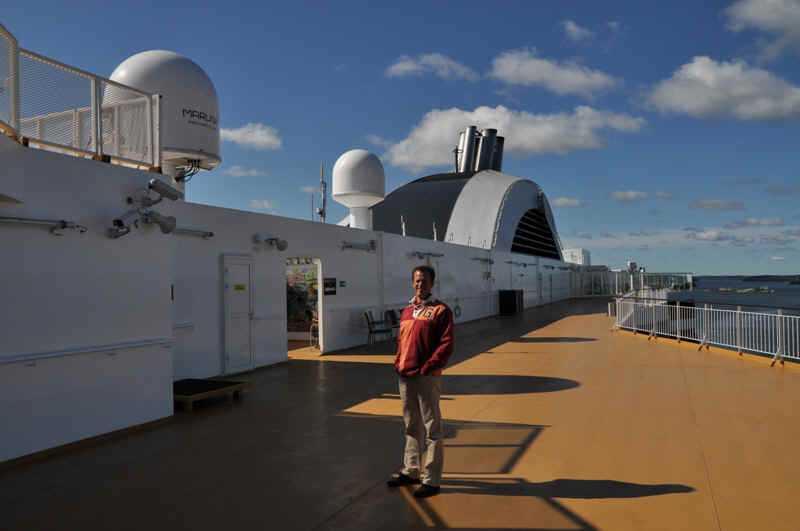 Plenty of deck space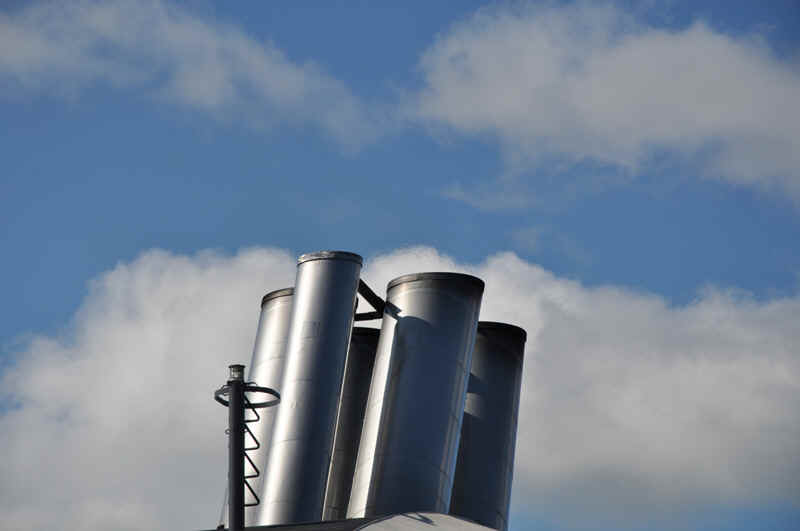 and clean exhaust.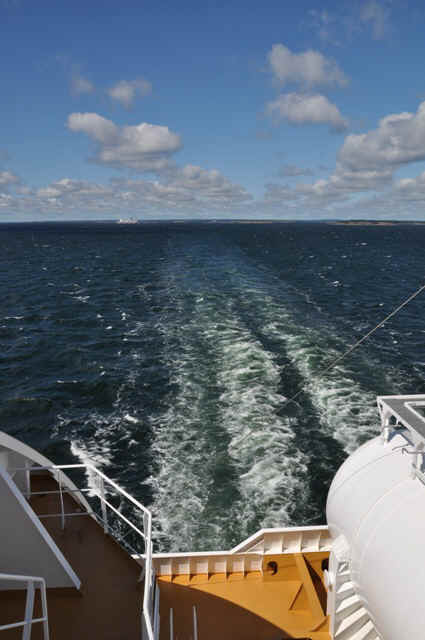 Fuel tanks are on the aft deck for ventilation.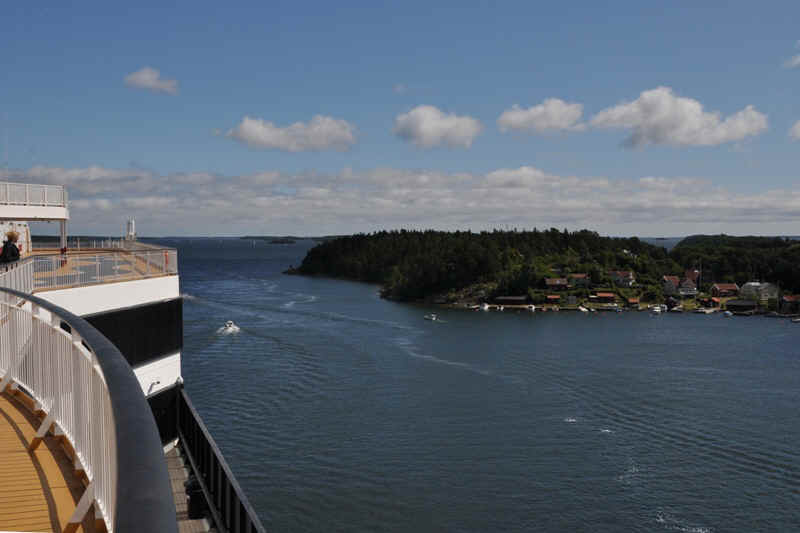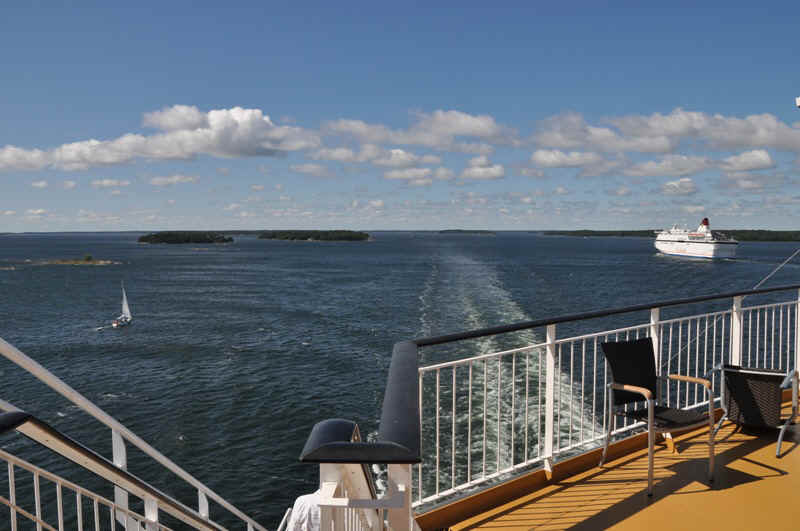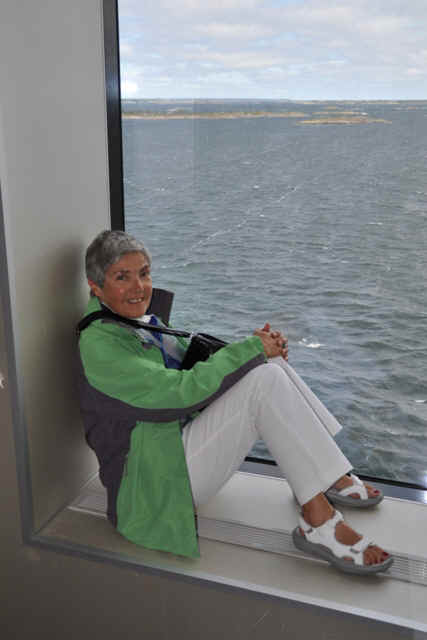 Elisabeth with a Summer haircut.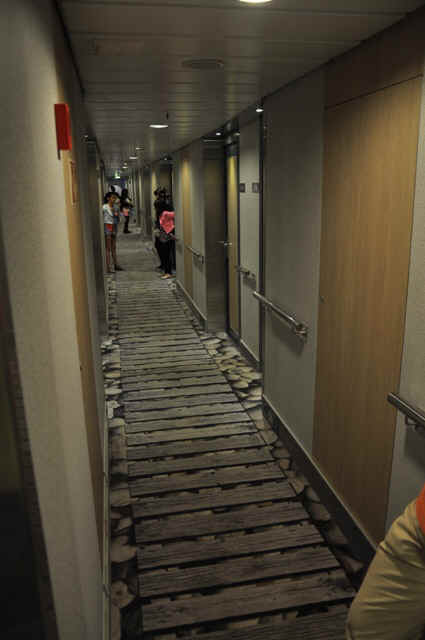 Note the carpet on the floor in the passageways.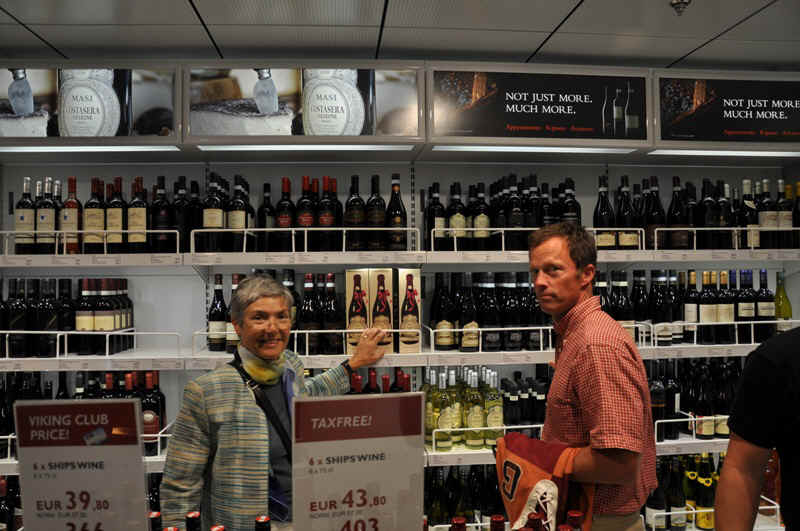 Stocking up, at a reasonable price.