We were scheduled to visit Fakarava Atoll in the Tuamotu Archipeligo on the 16th, but were behind schedule due to our late departure from Honolulu and we had to miss out on that highlight as well.
We visited Bora Bora twice. The first time we arived late morning on the 17th and only had the afternoon available, but we had organised an outing with "Pure Snorkeling" to see some of the local highlights. We had a great driver and guide named Hiro and really enjoyed the afternoon.
Here is a selection of photos of our circumnavigation of the lagoon at Bora Bora.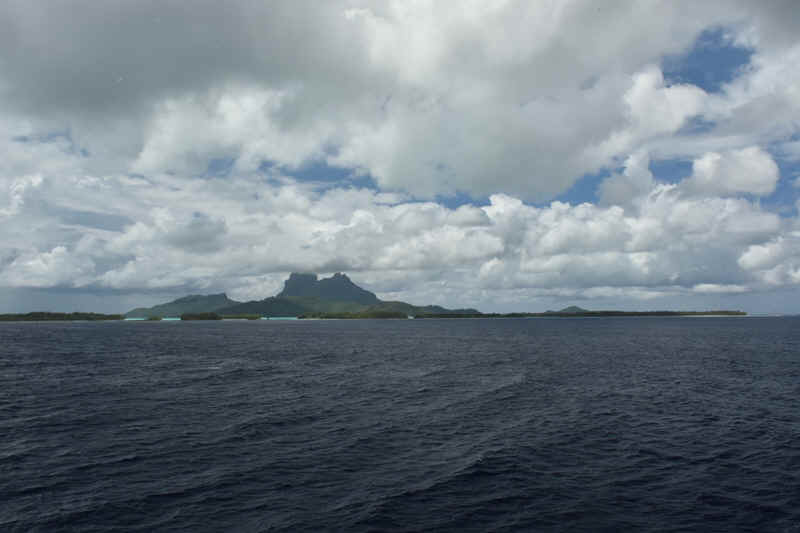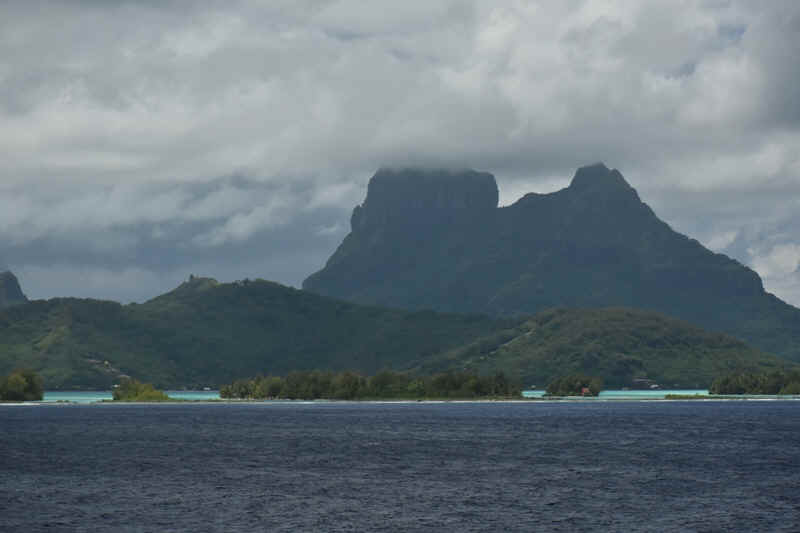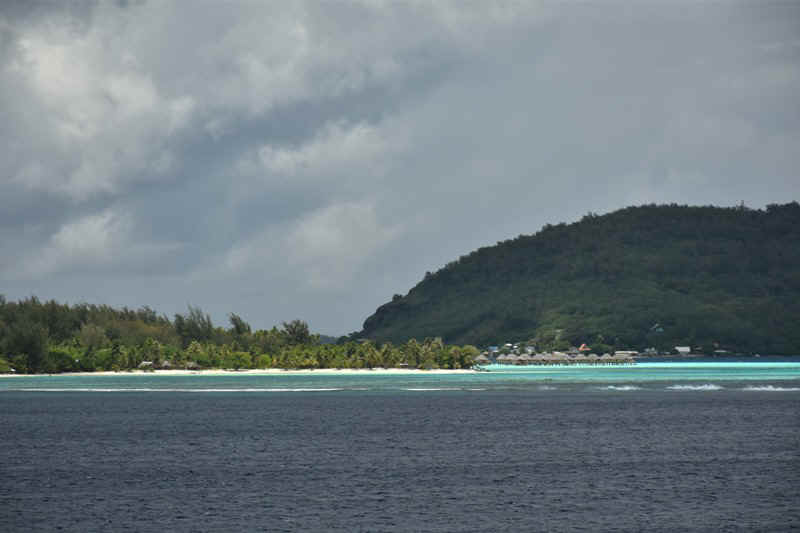 Entering the lagoon.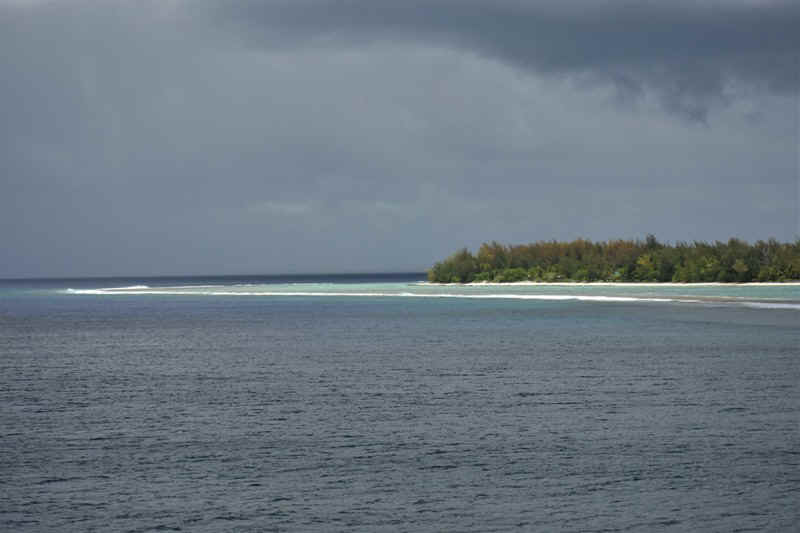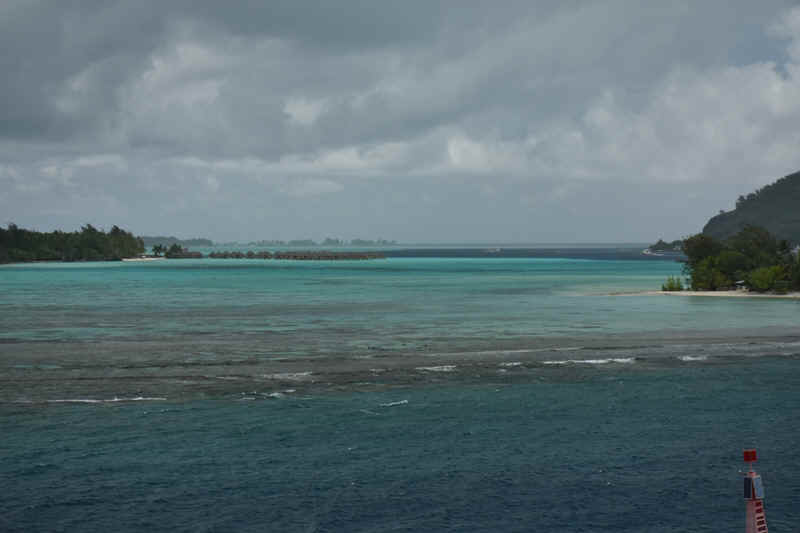 Some of the reef beside the passage.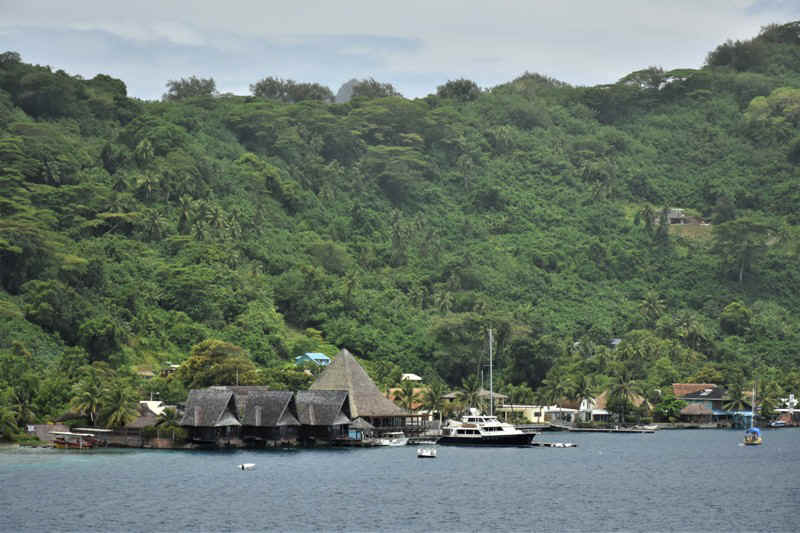 Inside the lagoon.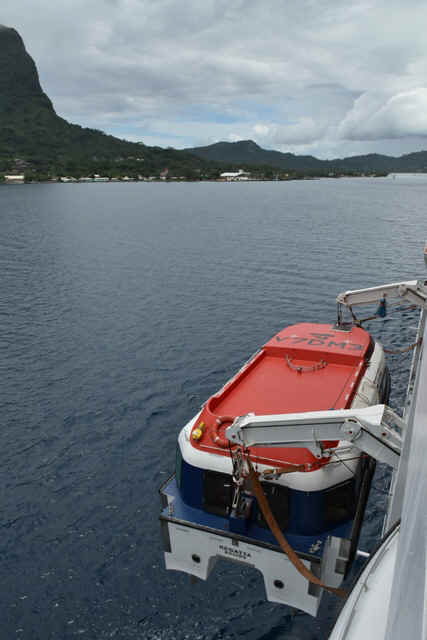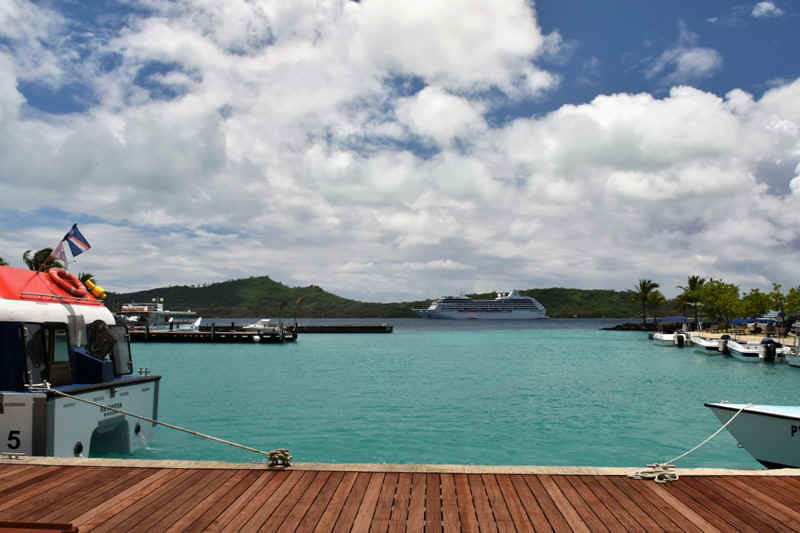 On the wharf in Vaitape.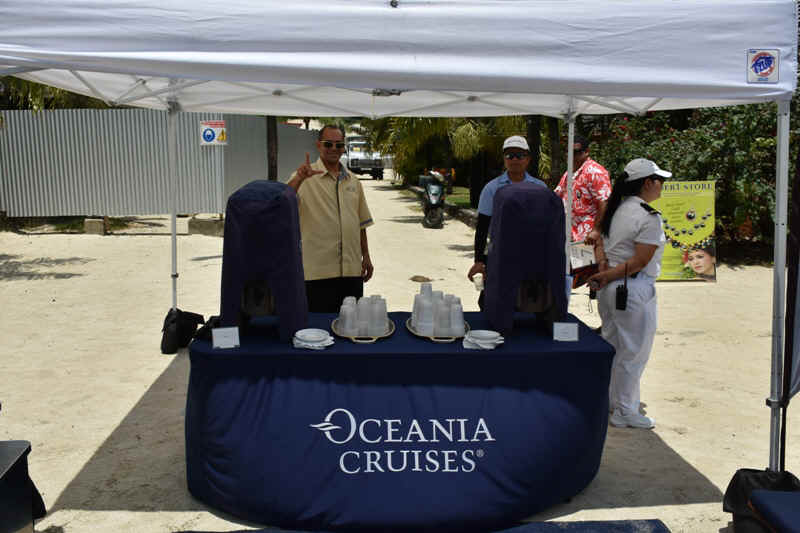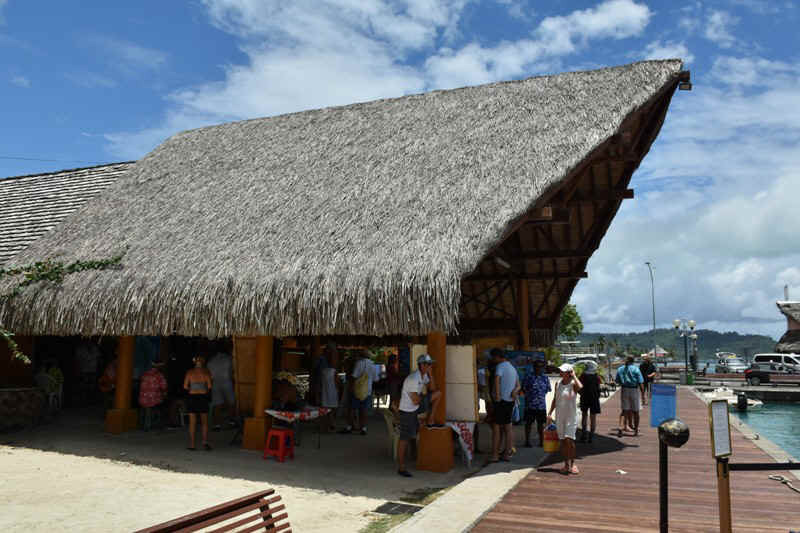 The tourist information office on the wharf.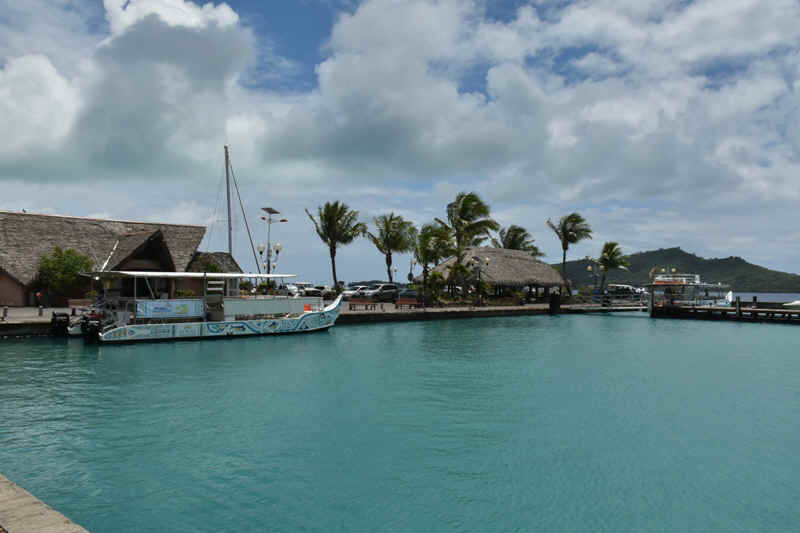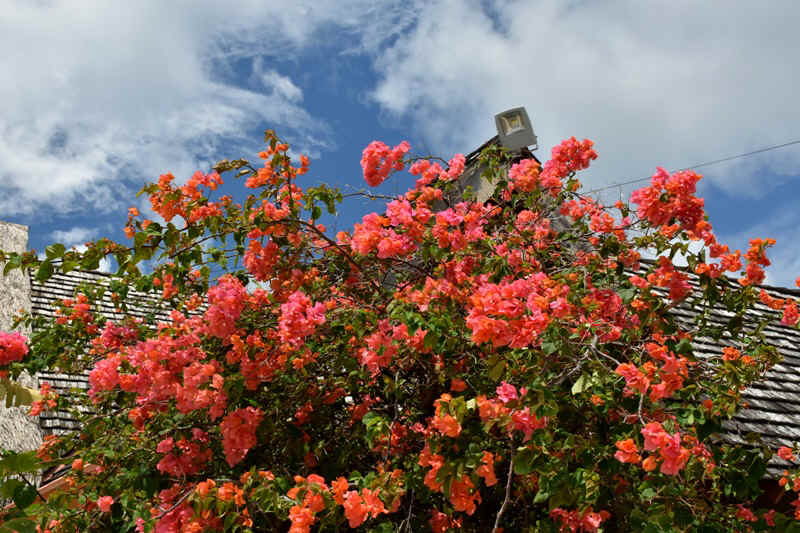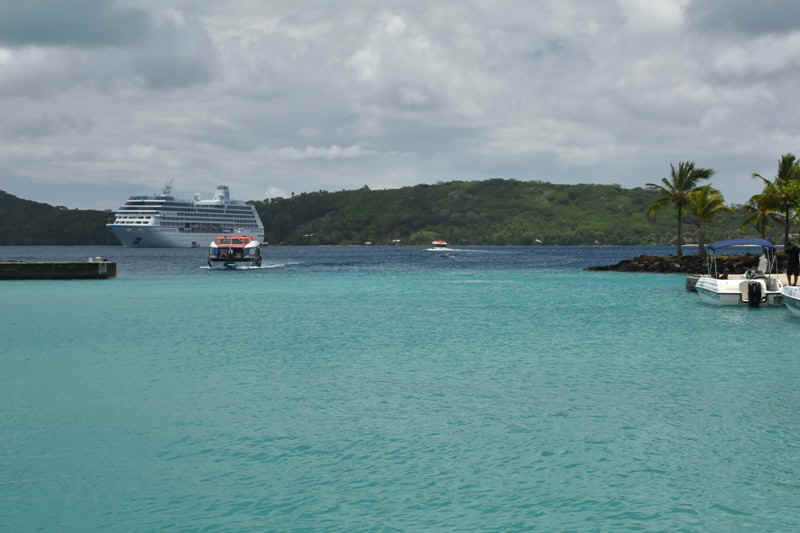 The next tender coming ashore.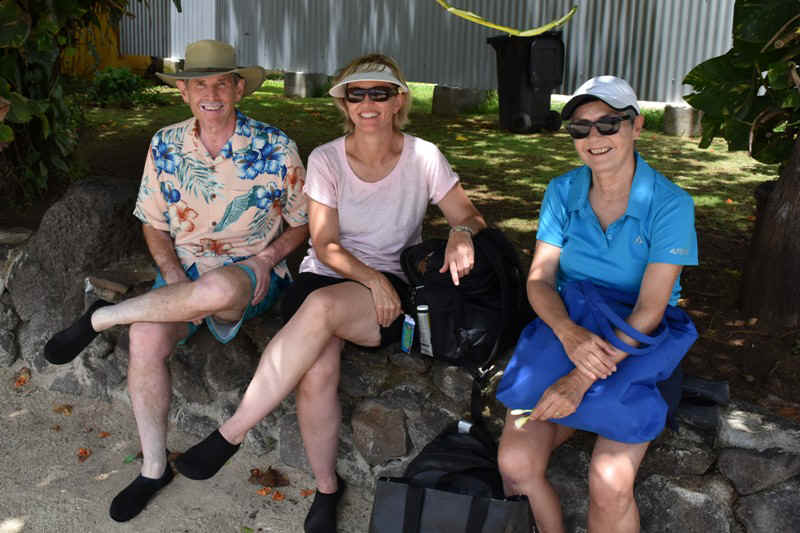 Waiting for our Puresnorkeling boat.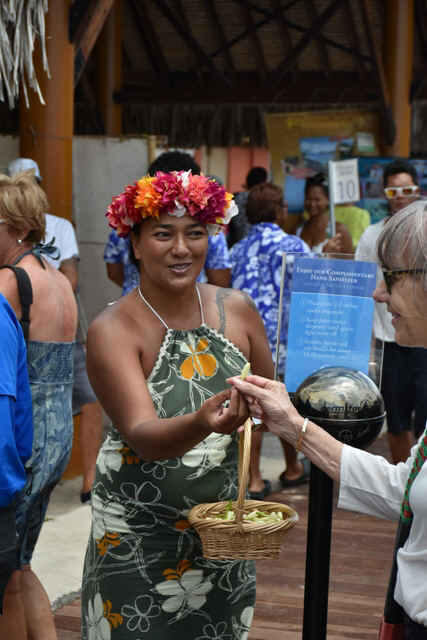 Gardenias again.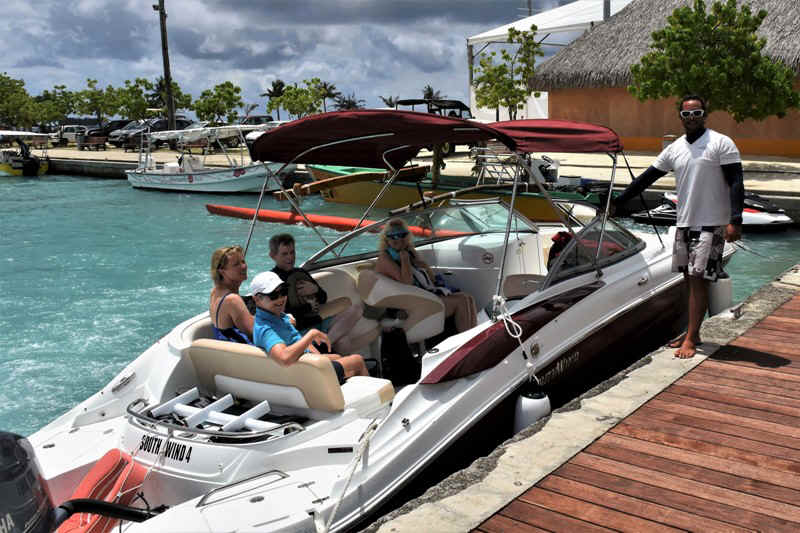 Hiro with the bowrider.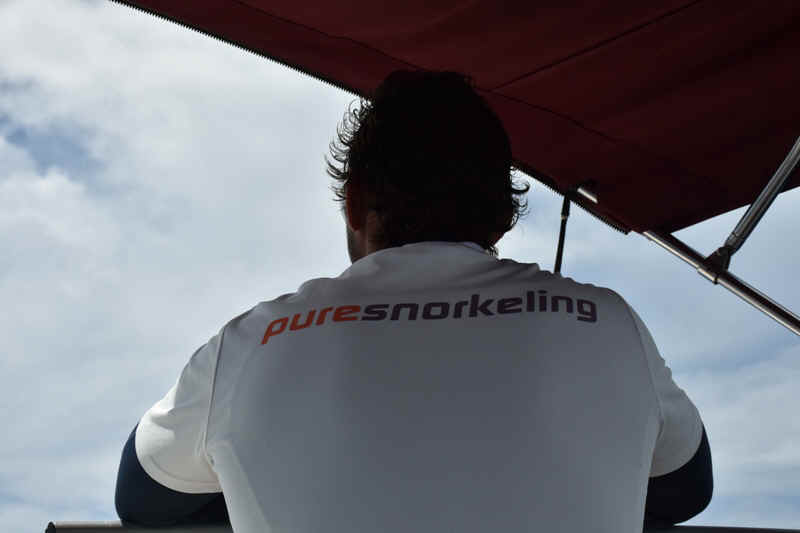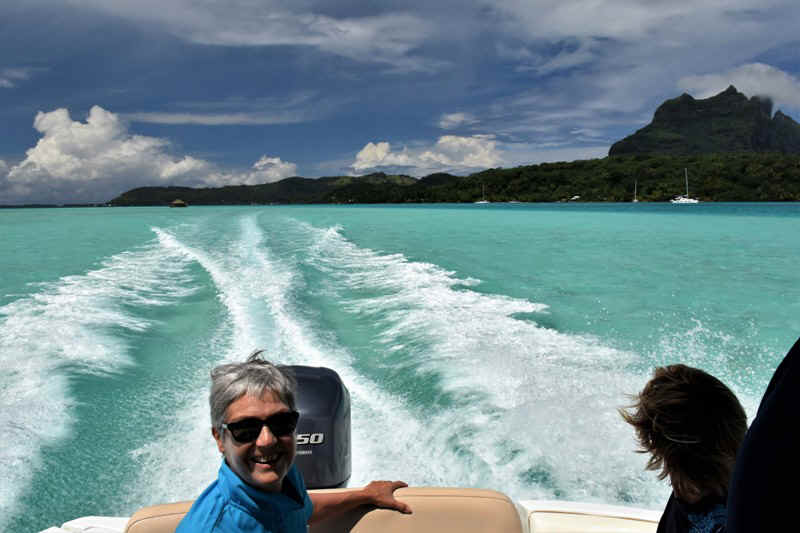 Elisabeth really enjoying the ride.
We first went to a spot to try to see Manta Rays, but they had gone out to sea in the afternoon.
Here Hiro was showing us some of the luxury hotels.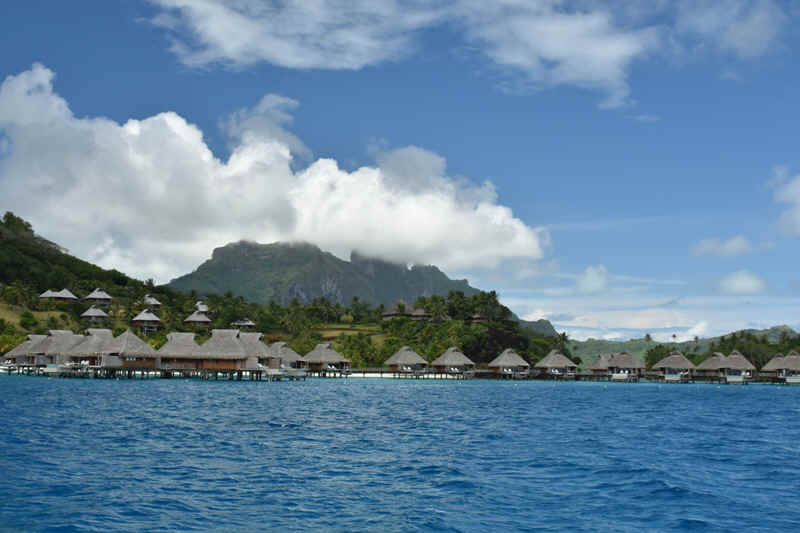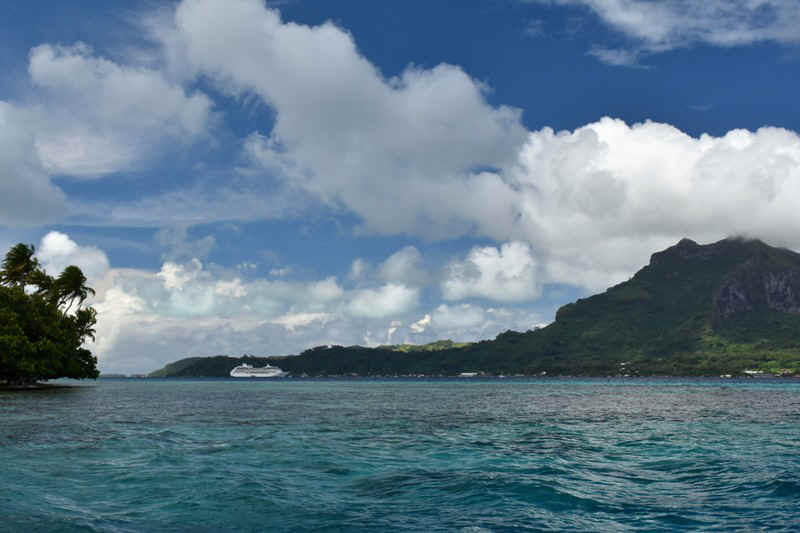 Looking back to the Regatta.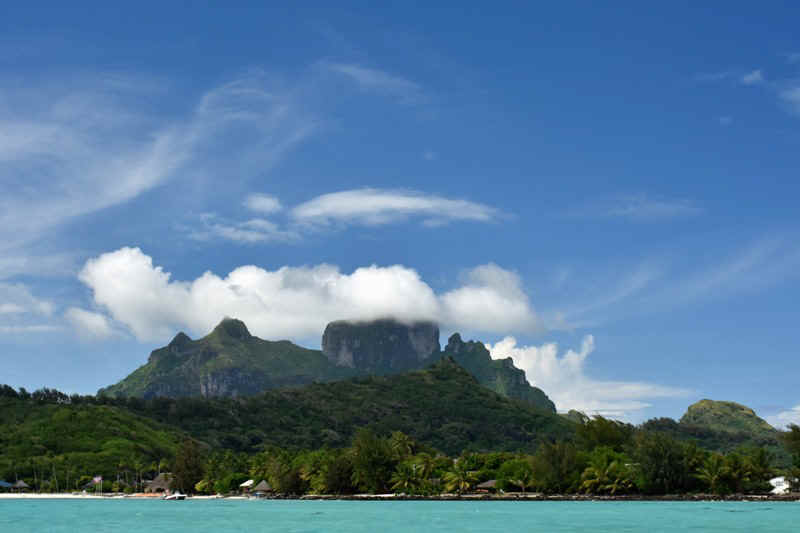 A view if the central plug of the old volcano of Bora Bora.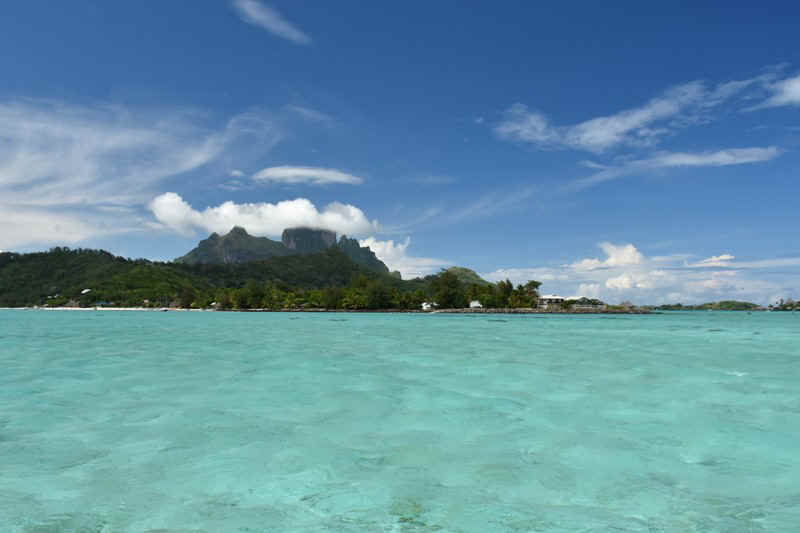 Cleaqr shallow water.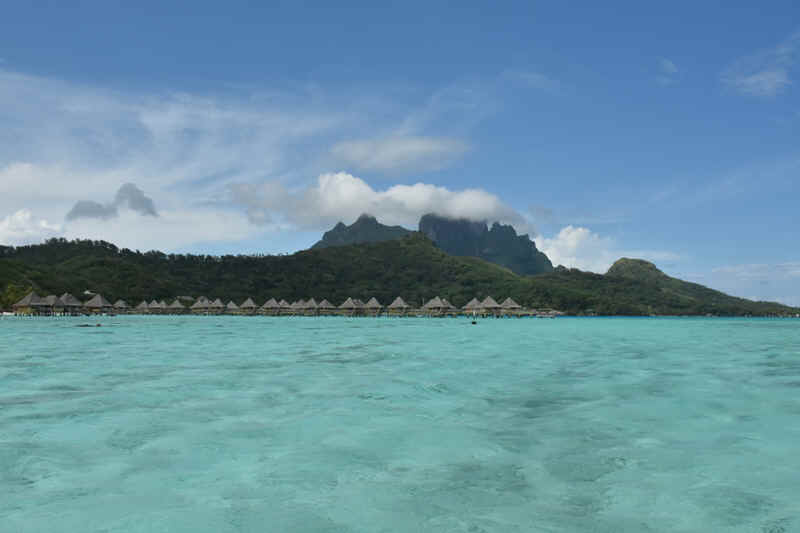 More hotels.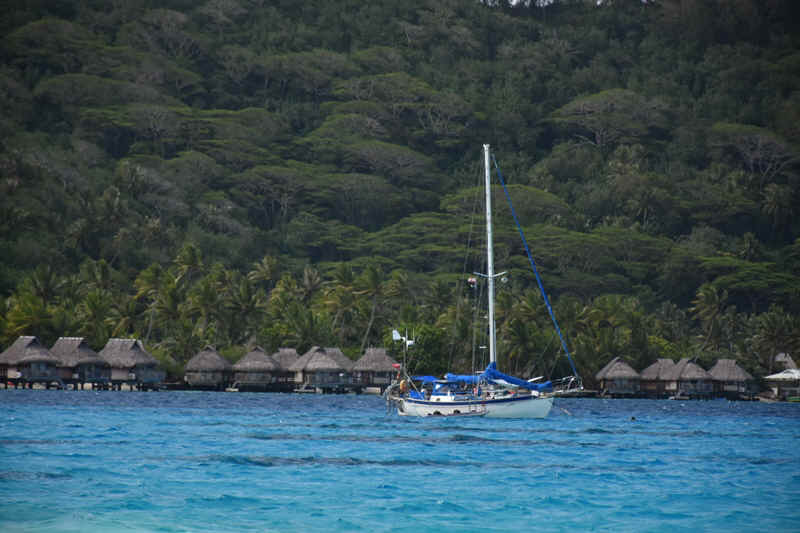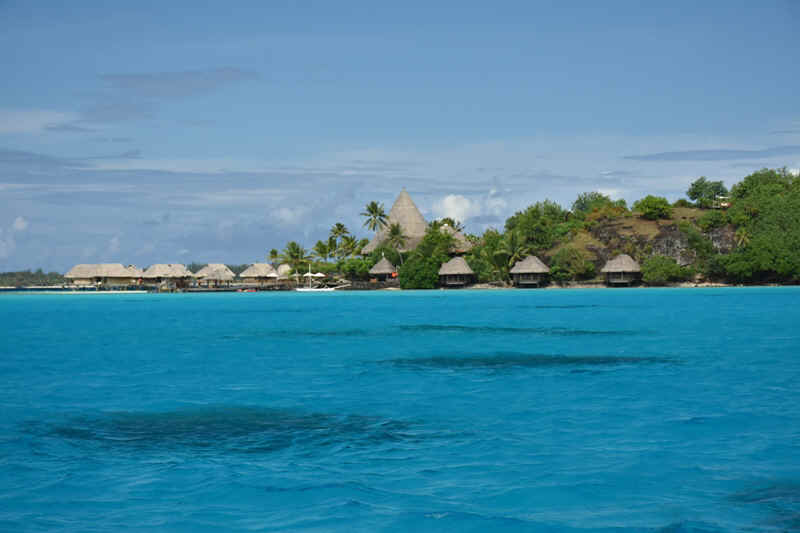 We stopped near here to snorked and saw quite an abundence of colourful fishes.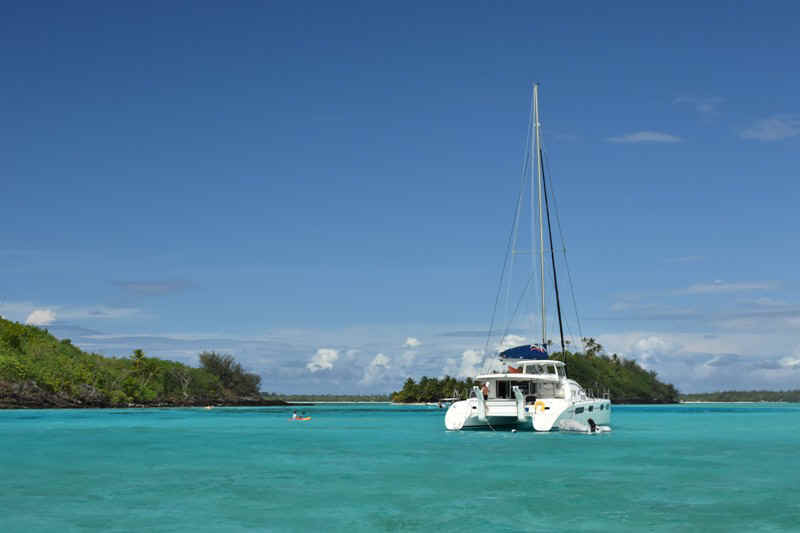 A large catamaran.
Paradise!
In this spot we were snorkelling above a group of Eagle rays.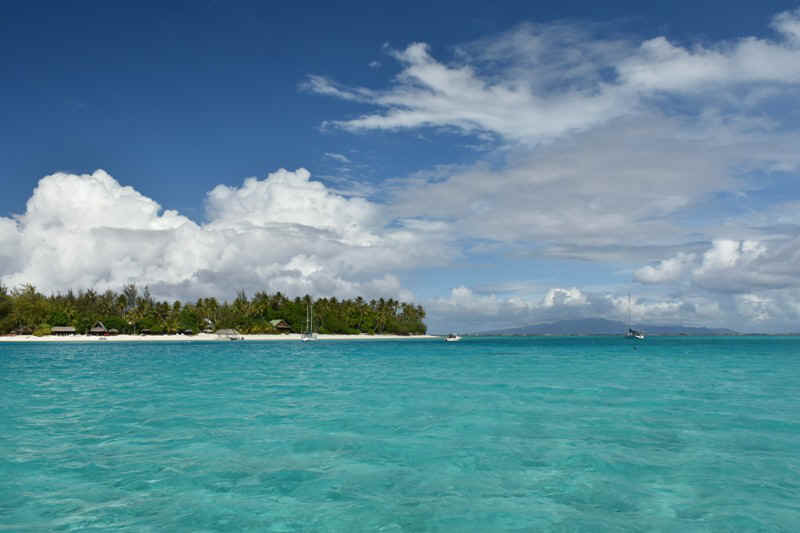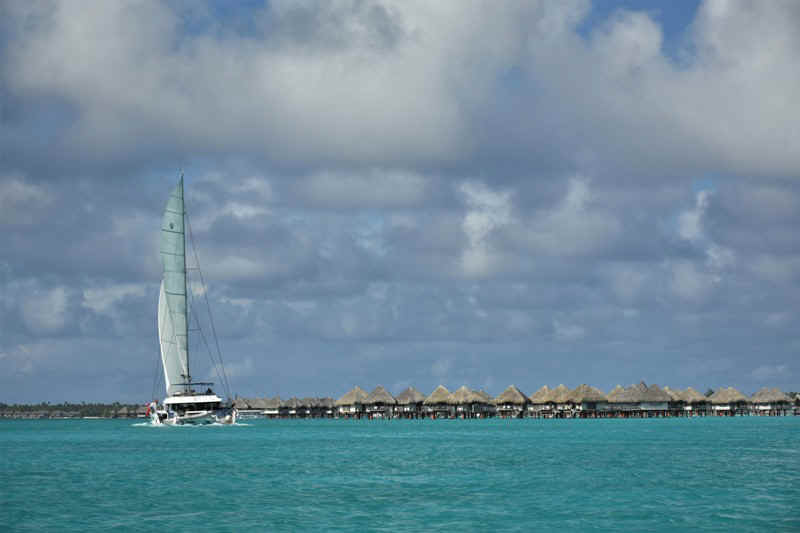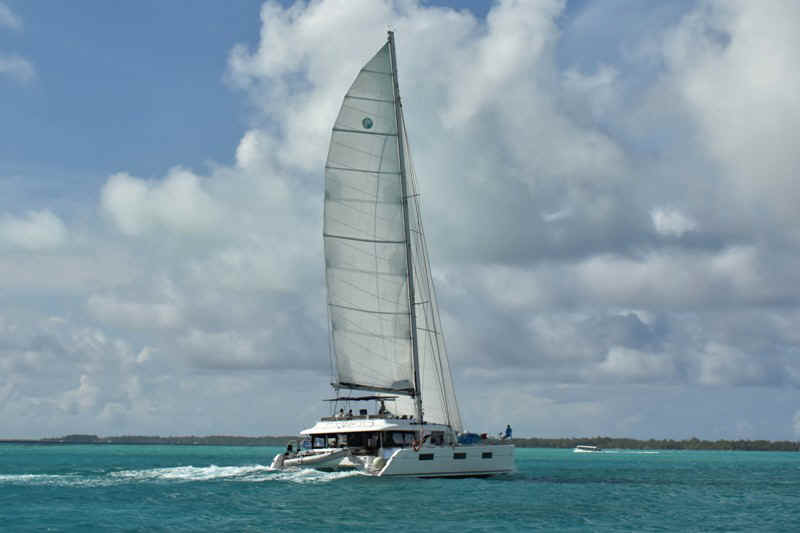 This guy was sailing rather well.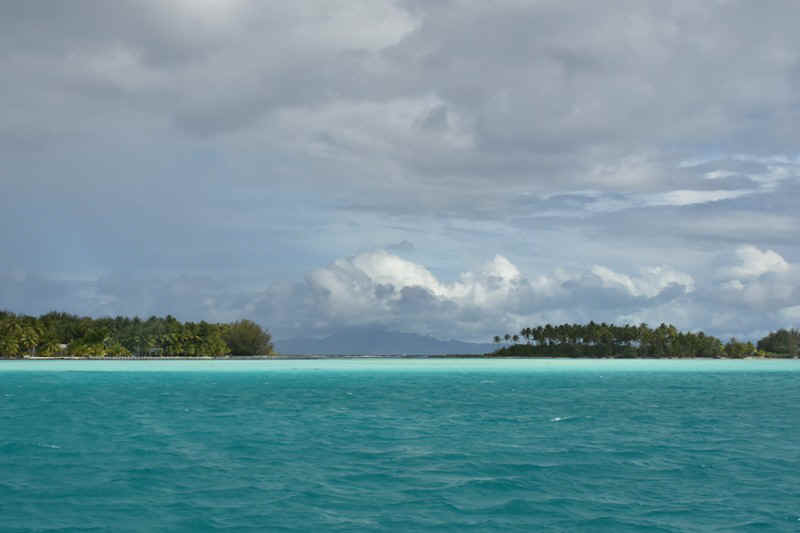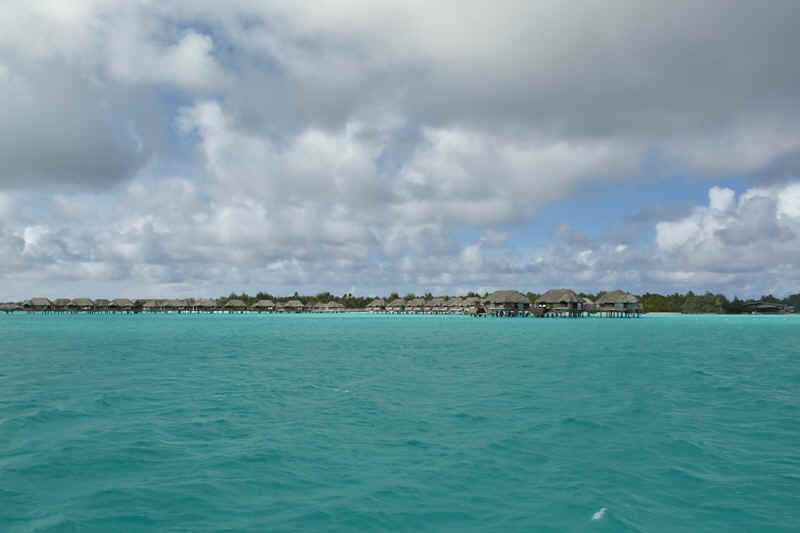 Elisabeth still happy.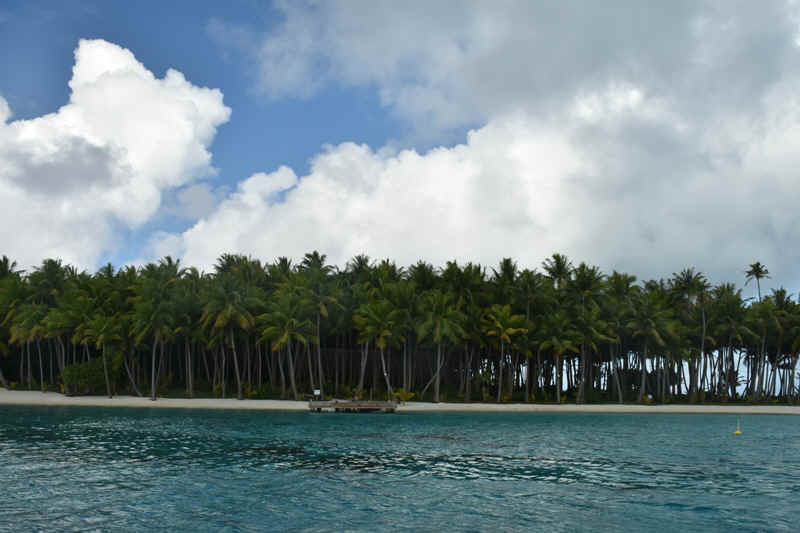 This islant is for rent, complete with service, but not cheap.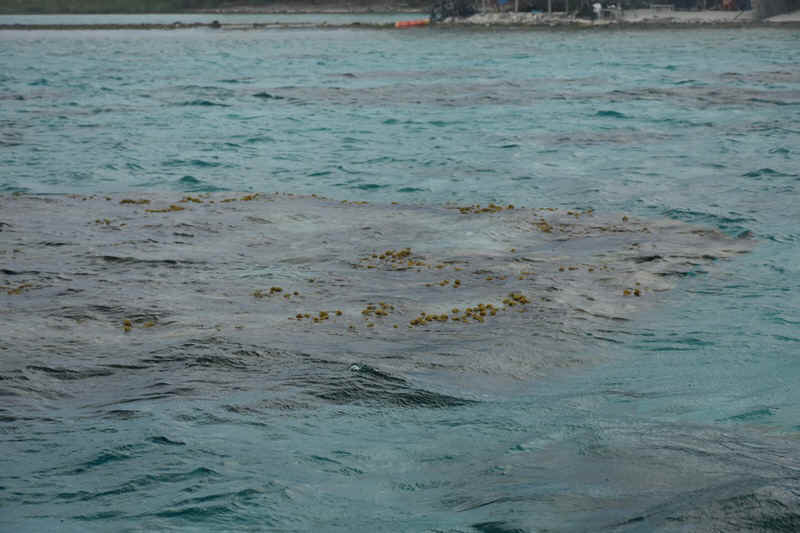 This is a coral head with the soft parts floating above it.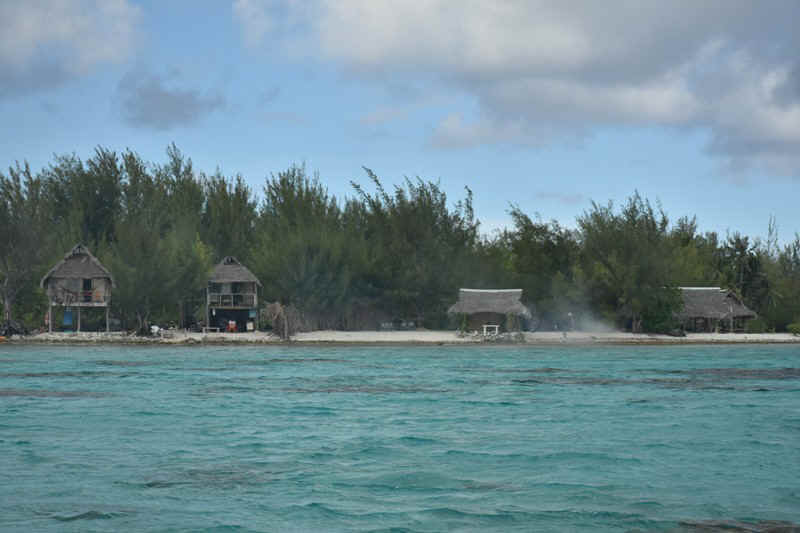 Local housing near the outer reef.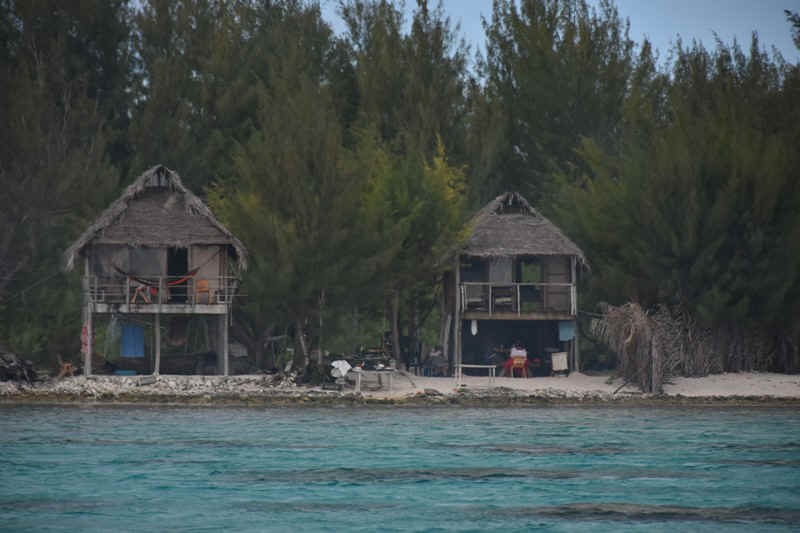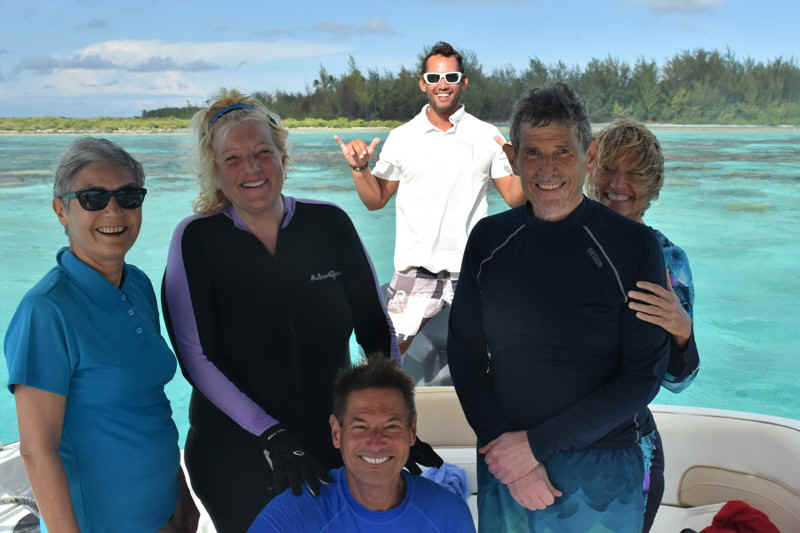 Our group ready for the water.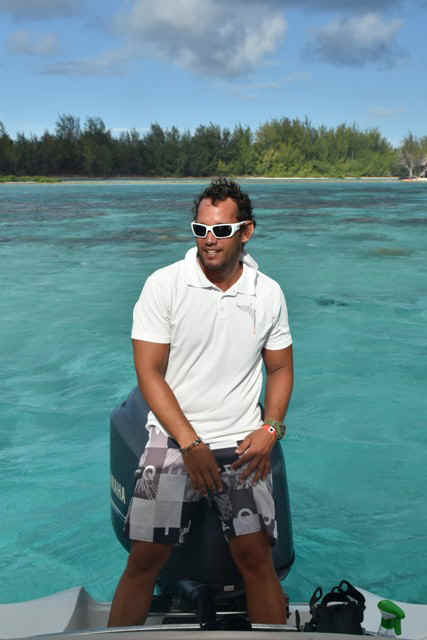 Hiro.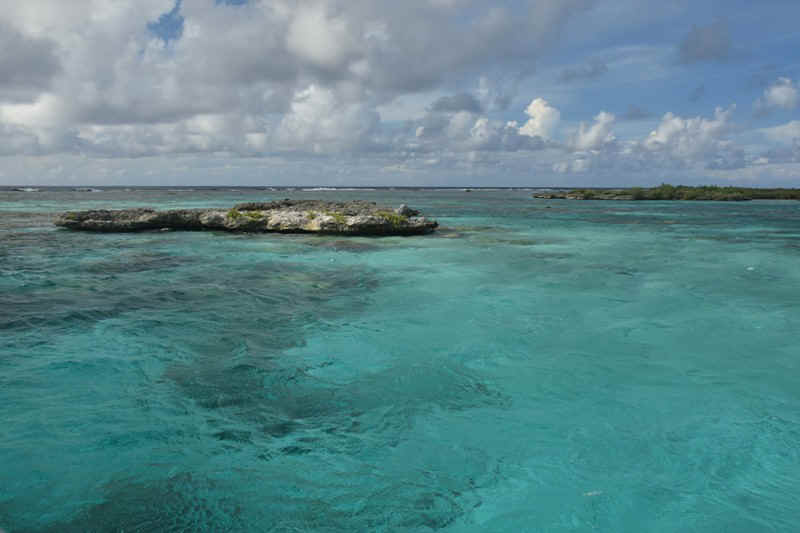 This was a fantastic dive spot known as the coral gardens and it lived up to it's name.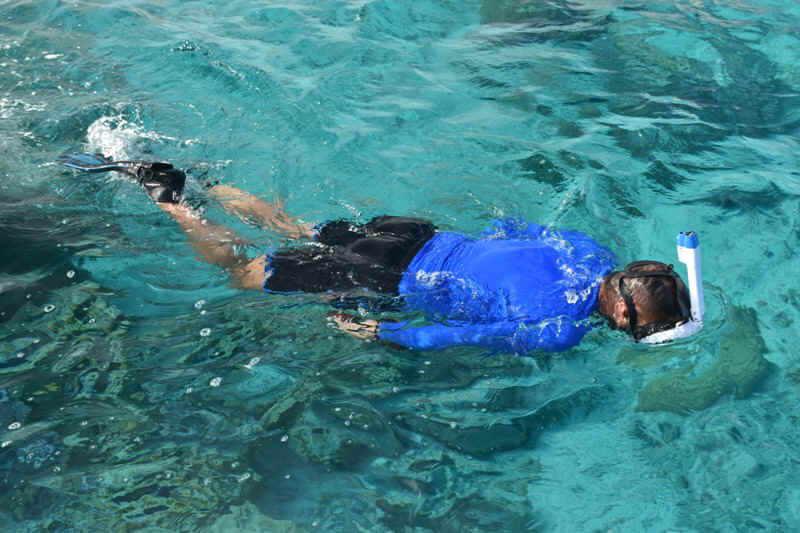 Dave snorkelling and photographing.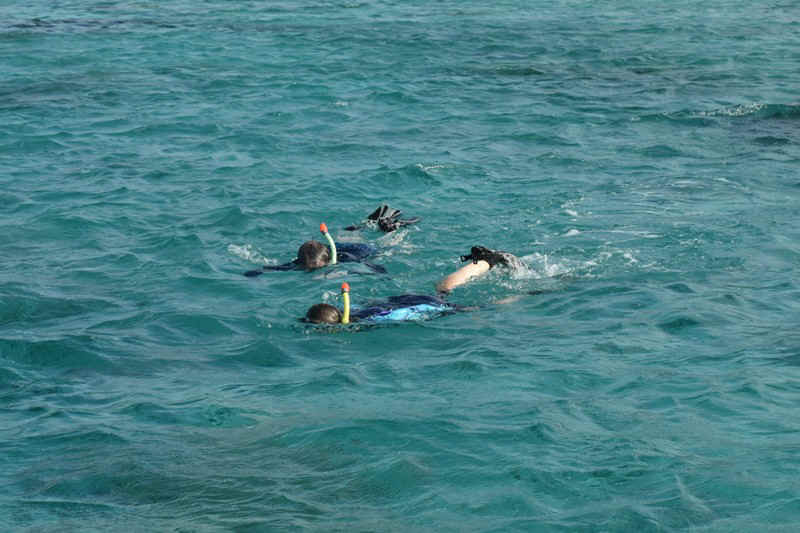 Here we were diving on the coral garden. The following are a few of Dave's underwater photos.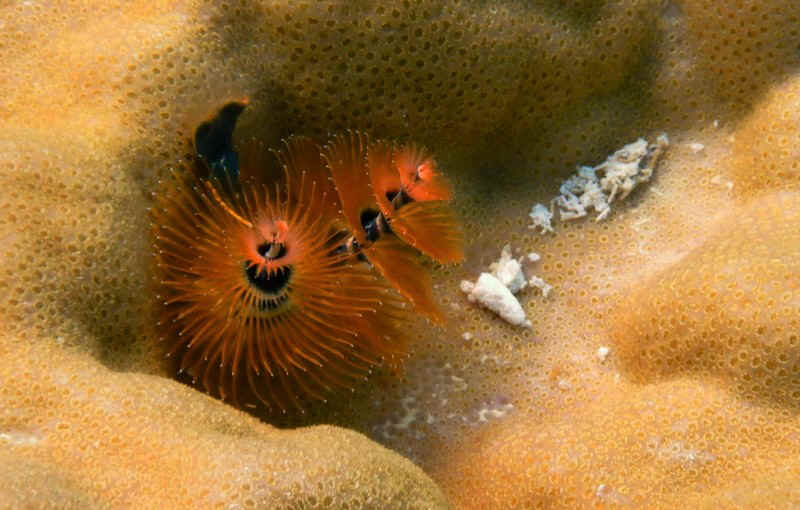 Christmas tree worm.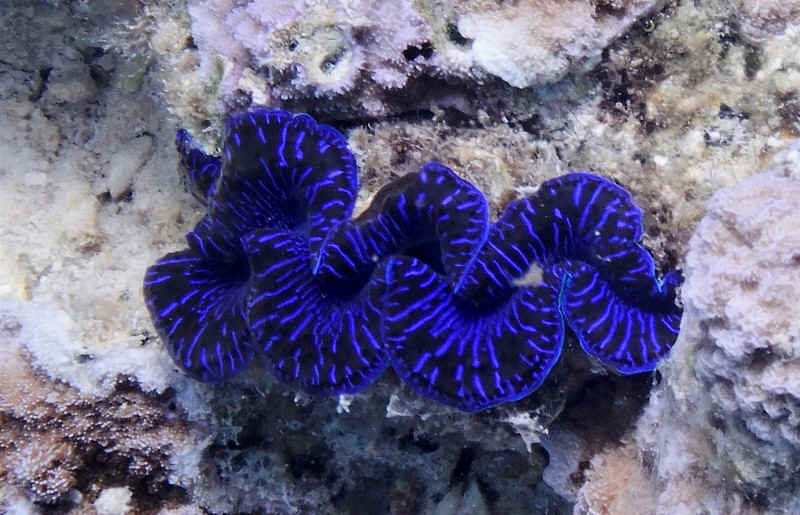 Blue clam.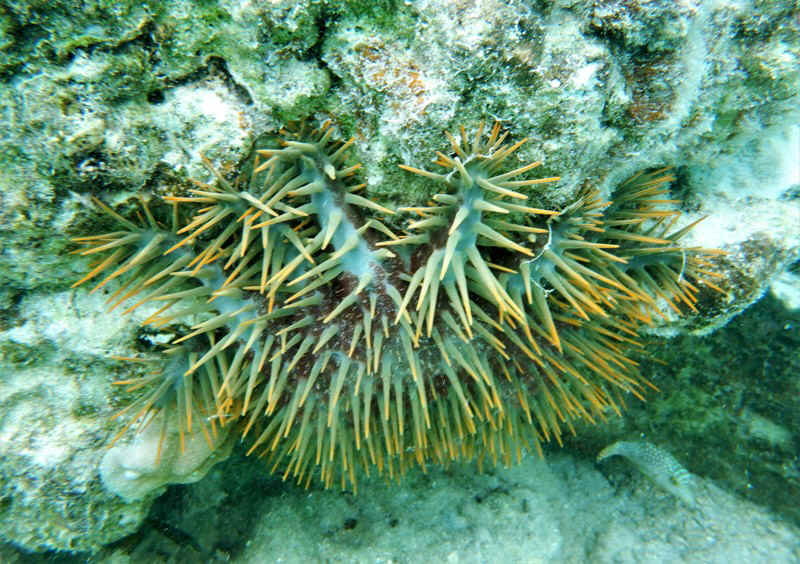 Crown of thorns starfish.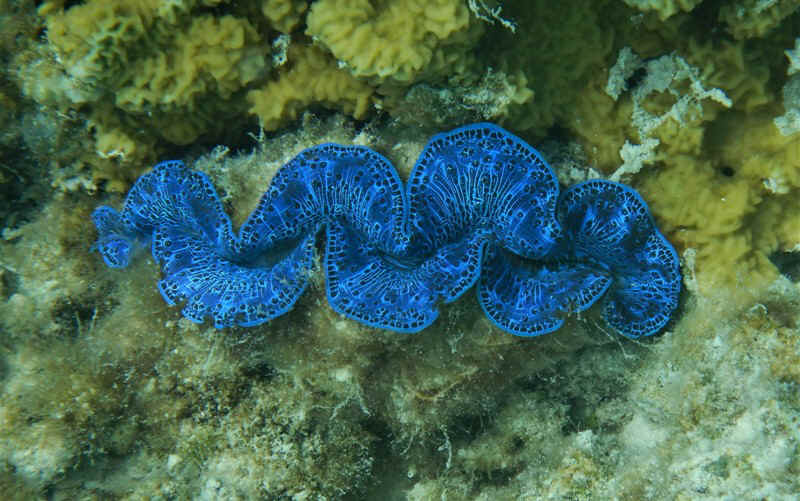 Another beautiful clam.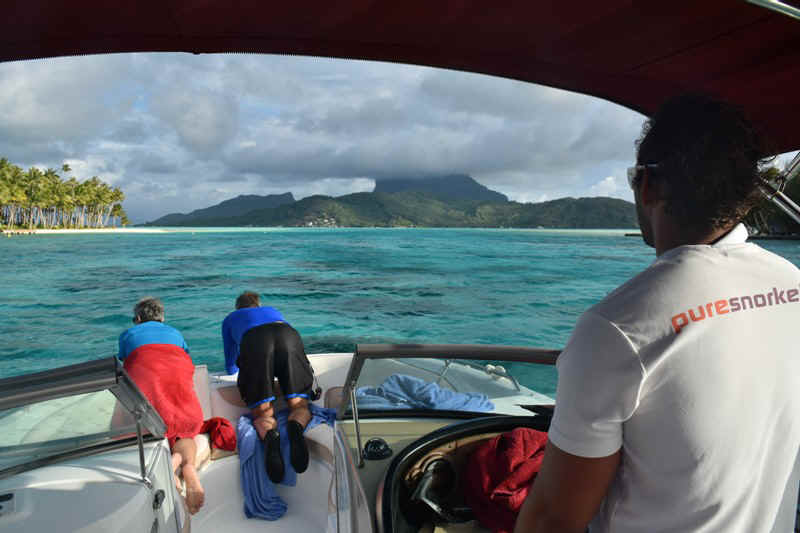 Elisabeth and Dave looking over the bow as we depart the coral gardens.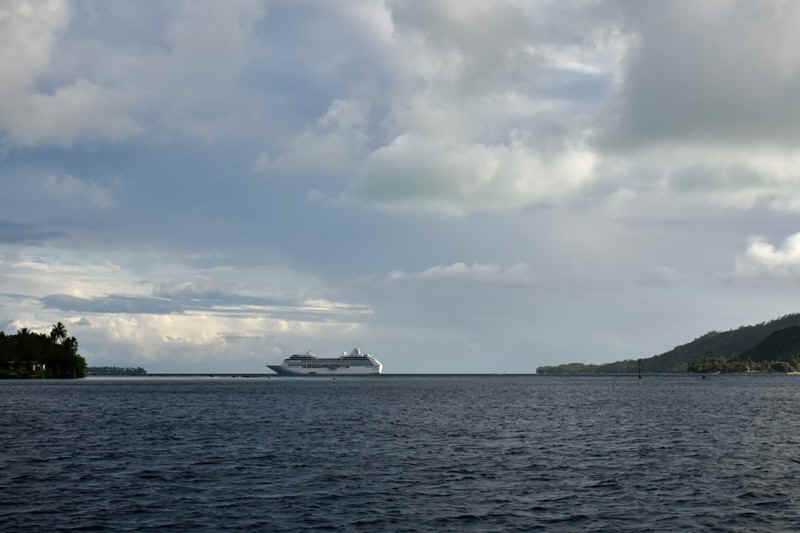 Heading back to the Regatta.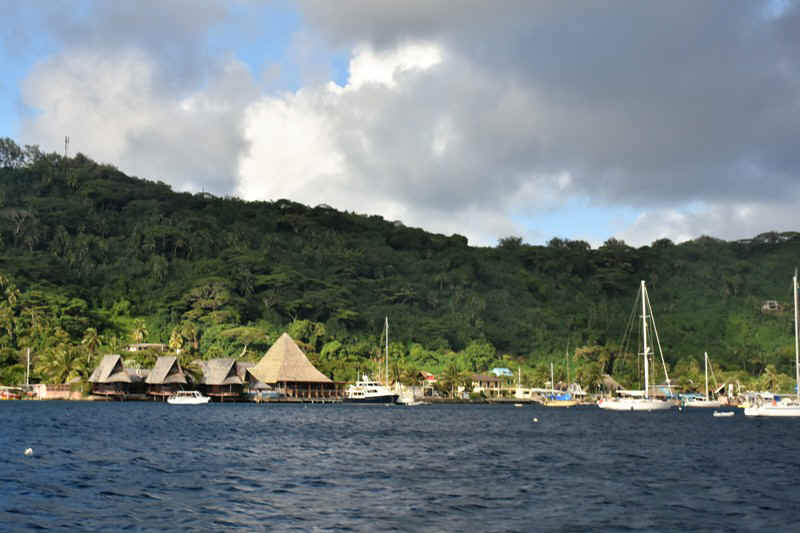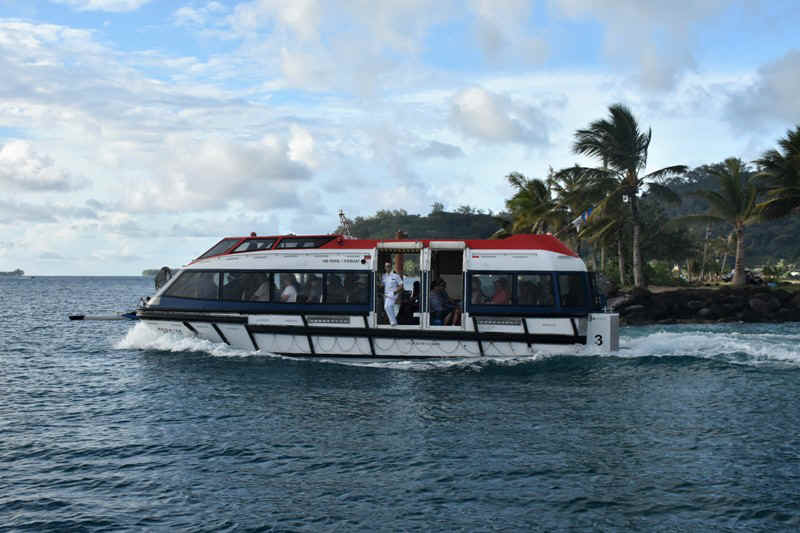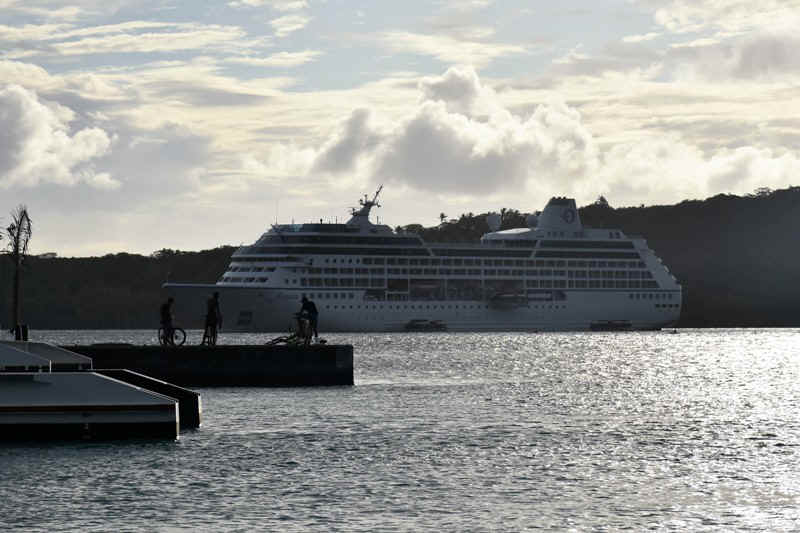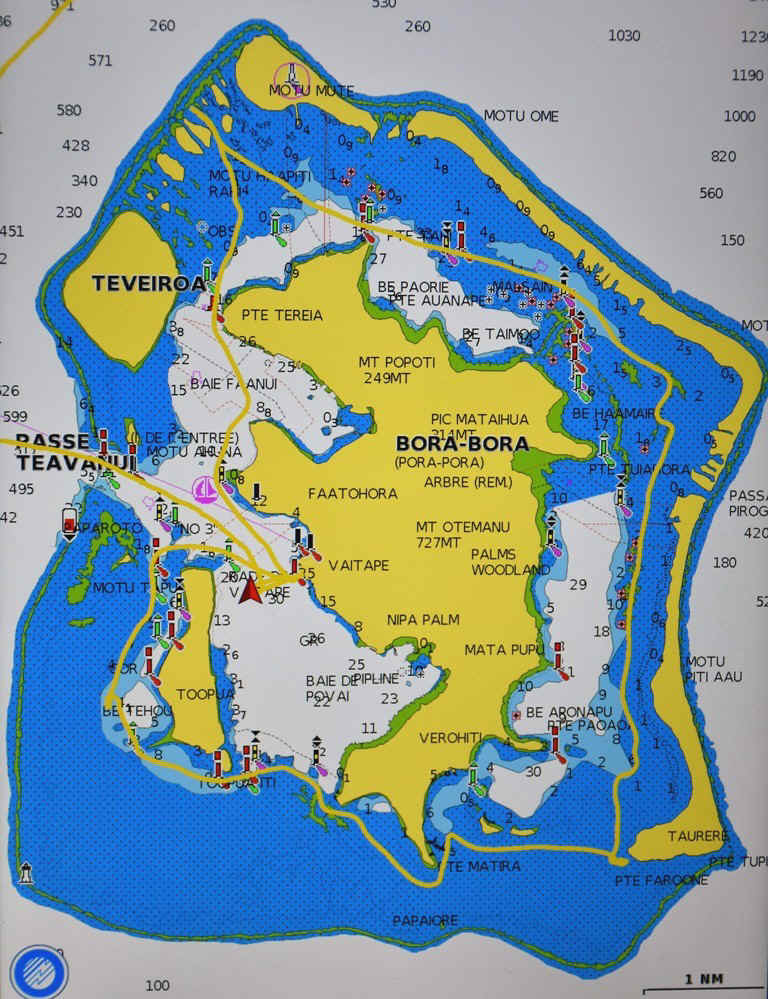 This is a map of the lagoon showing where the Regatta came in and also the route where we toured with Hiro, anticlockwise around the island.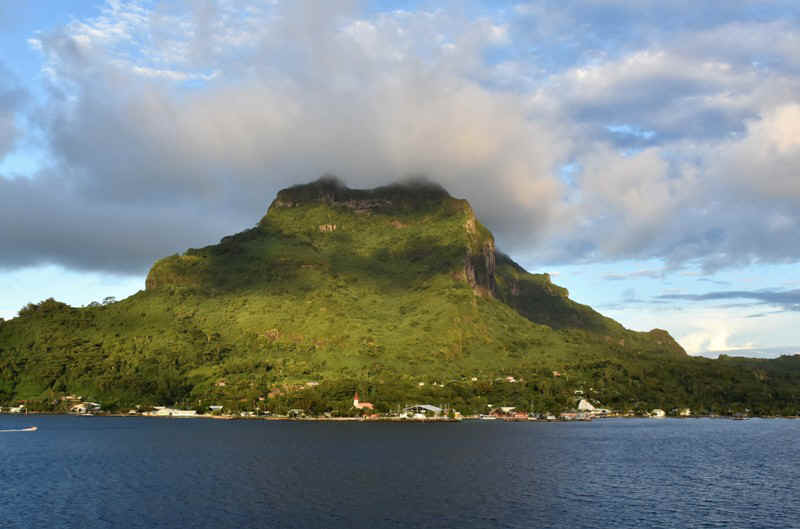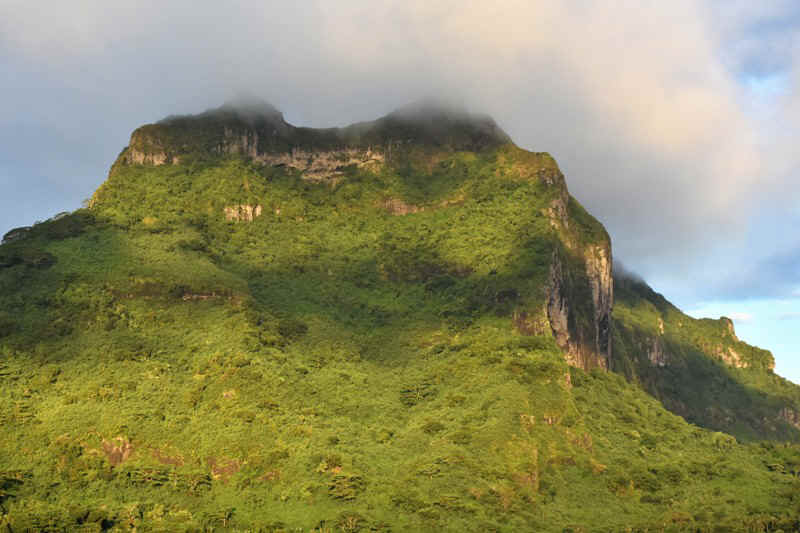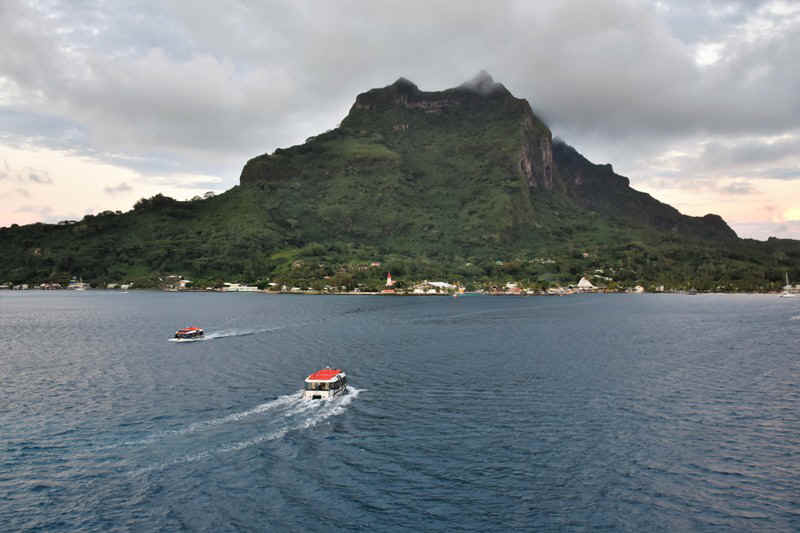 The shuttle service to and from the ship.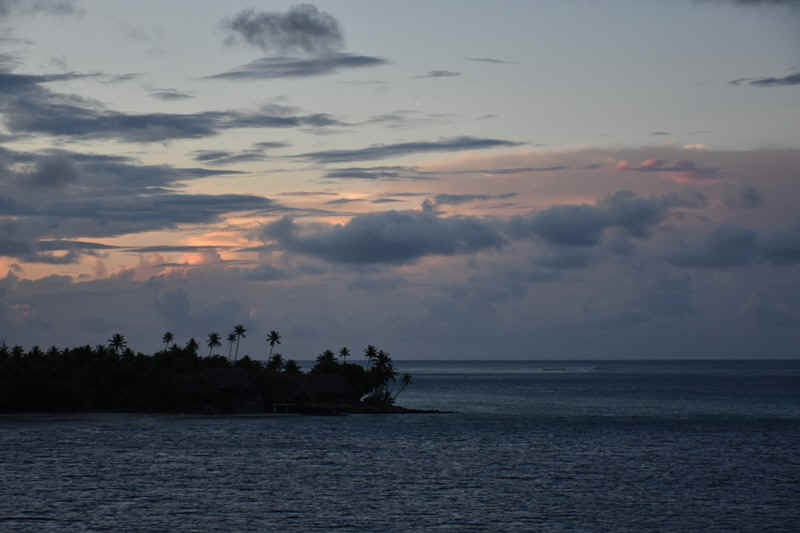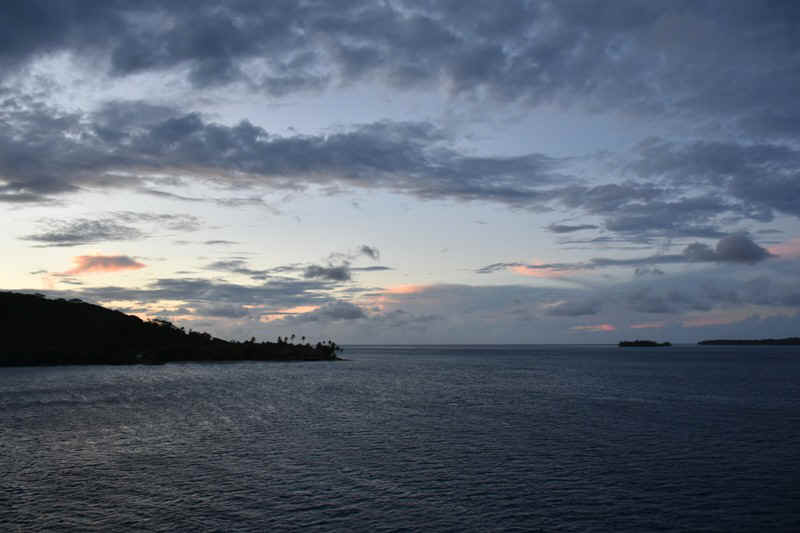 Last light!