Approaching Moorea from the North with a few rain showers around.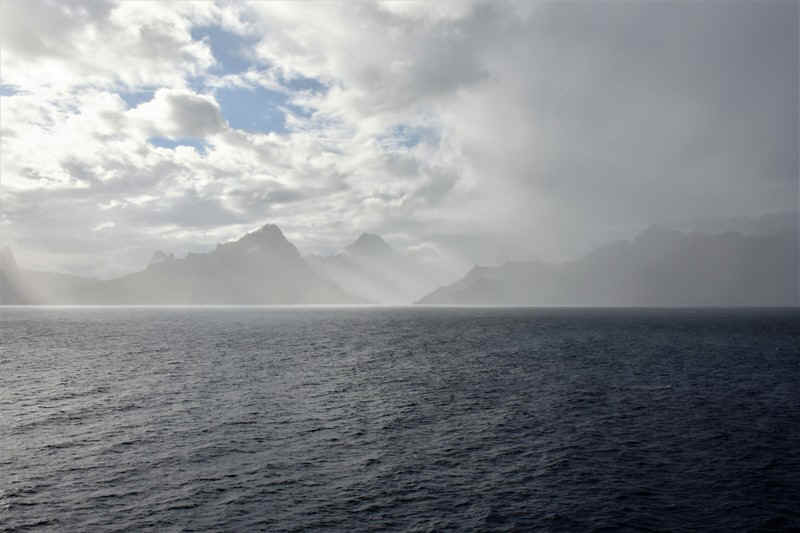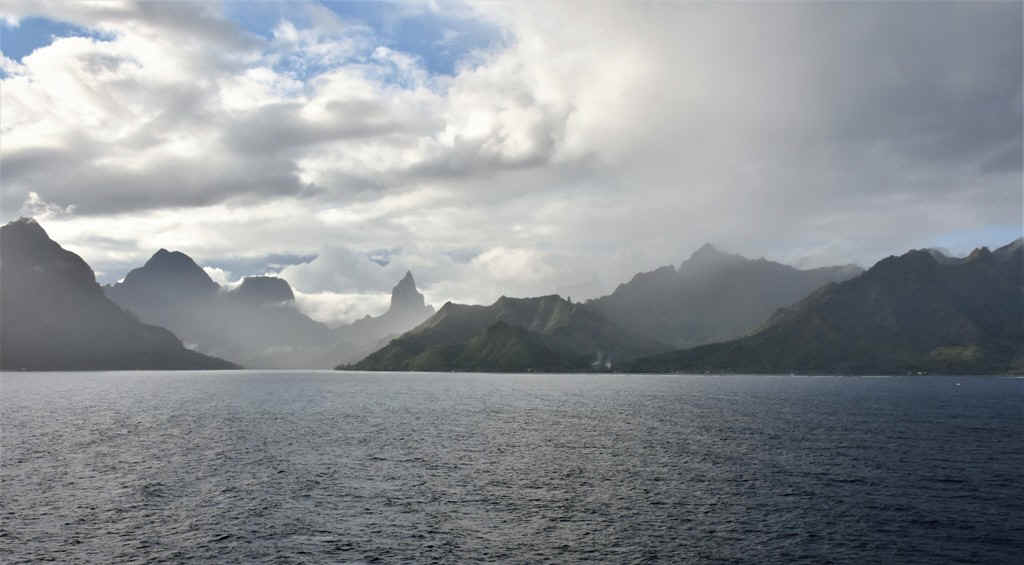 Approaching Opunohu Bay. This is where Captain Cook landed when he visited Moorea in 1769.
The twin bay to the East is called Cook Bay, but Cook was never there.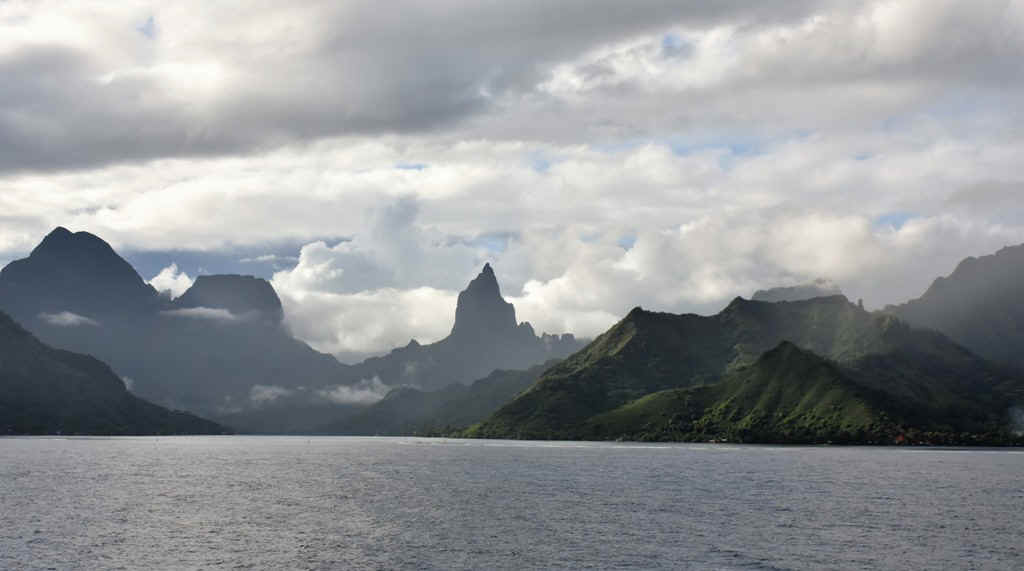 The central mountains of Moorea are really spectacular.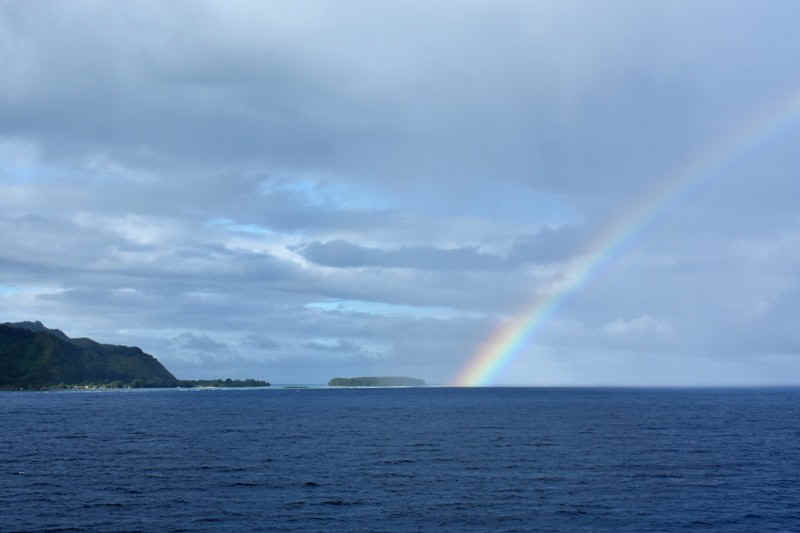 We visited the island at the end of the rainbow on our second visit to Moorea.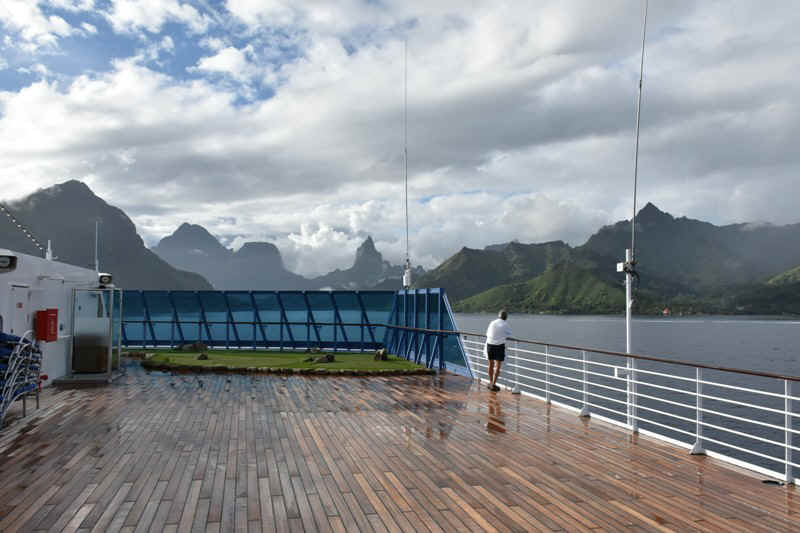 The passing shower had washed the upper deck.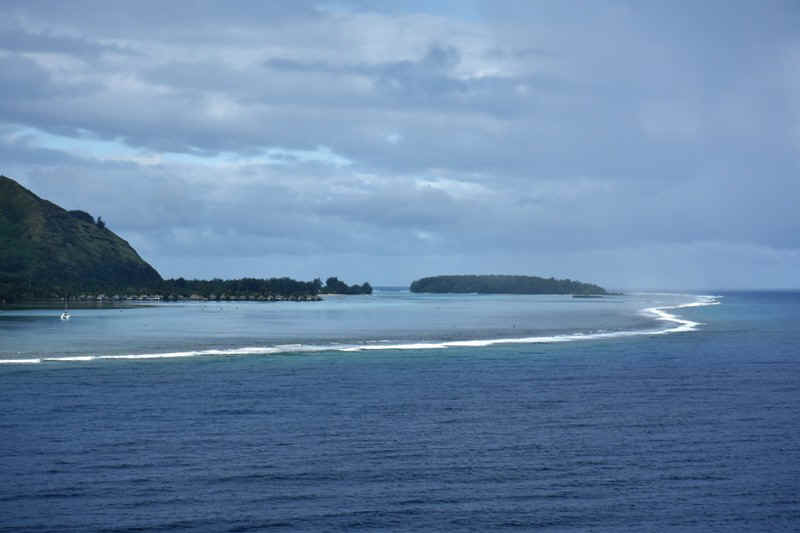 Entering the lagoon. This is the outer reef.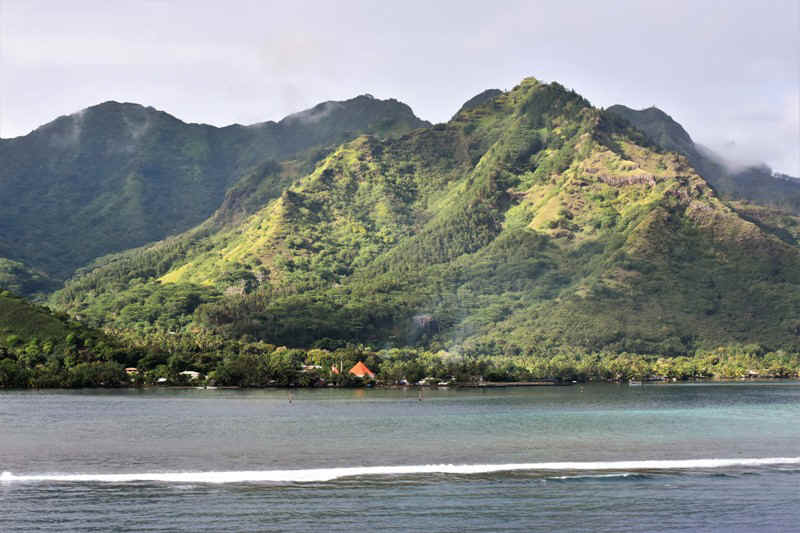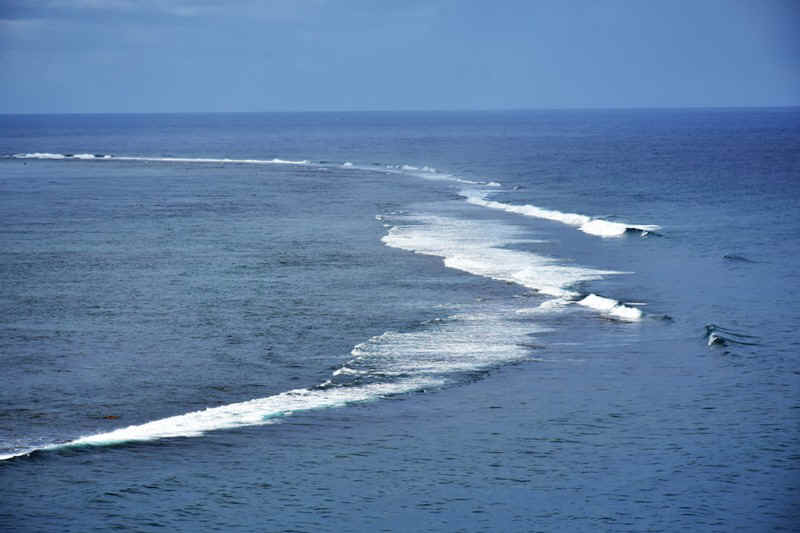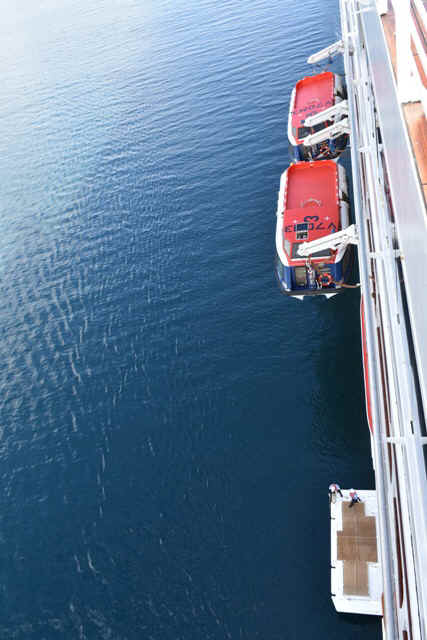 Preparing the tenders and the landing platform.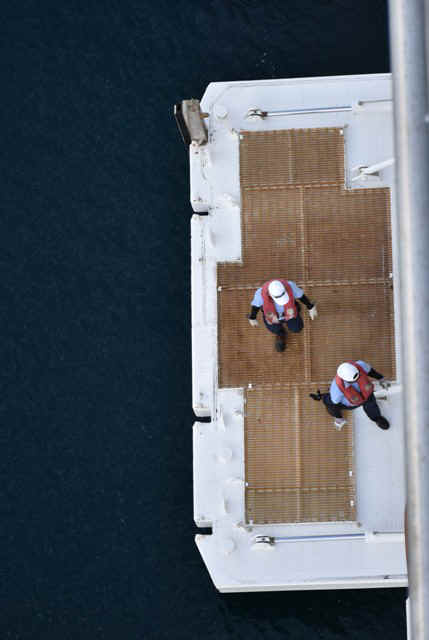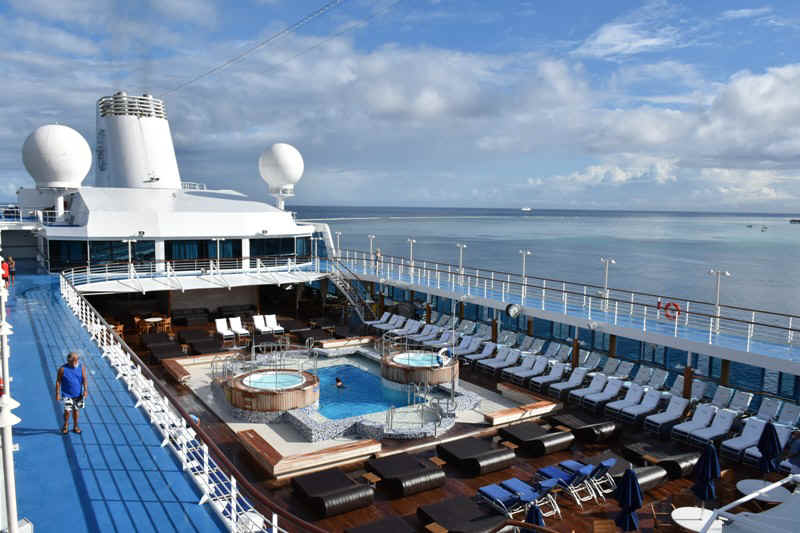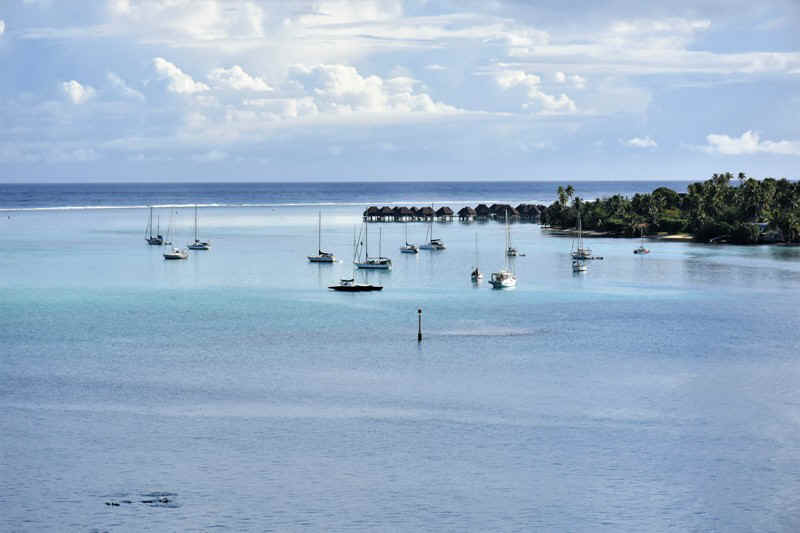 Looking down from the Terrace Cafe as we had breakfast. Note the dolphins in the lower left hand corner.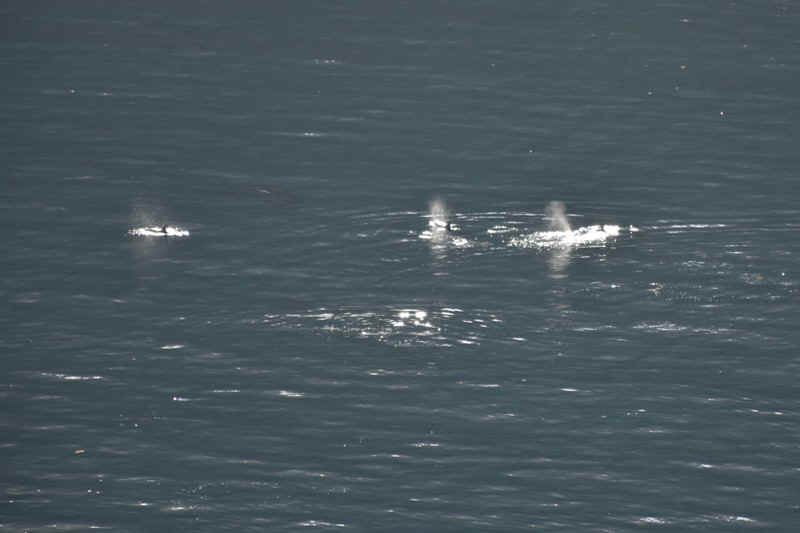 These are spinner dolphins which are common around here.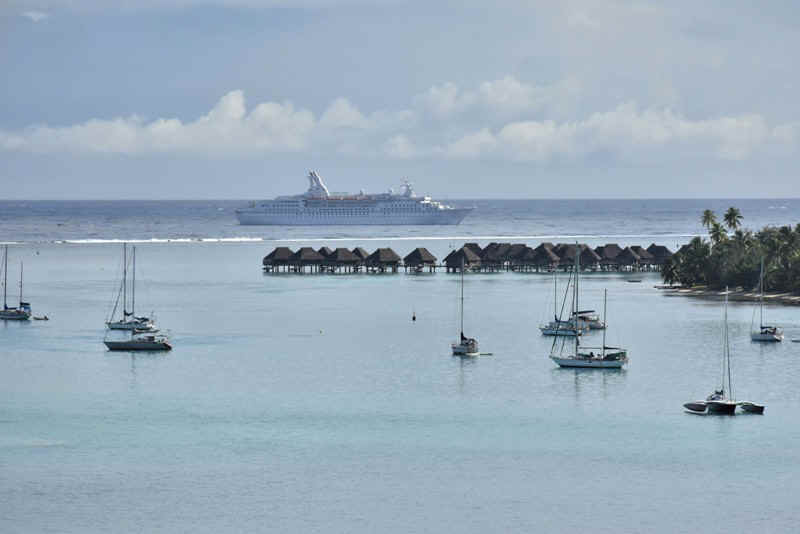 A German cruise ship heading for Cooks Bay.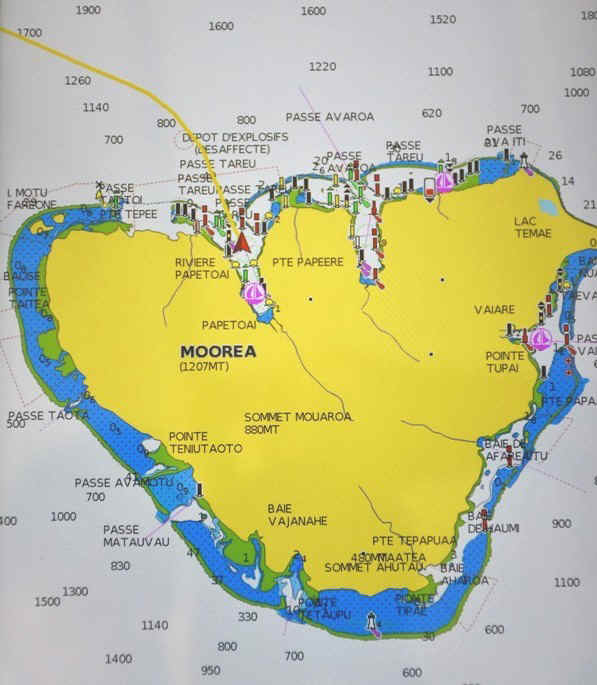 This map shows Moorea with the twin bays on the north coast. We anchored in Opunohu Bay which is where Cook anchored when he visited.
The other bay is named after Cook, but Cook never went there.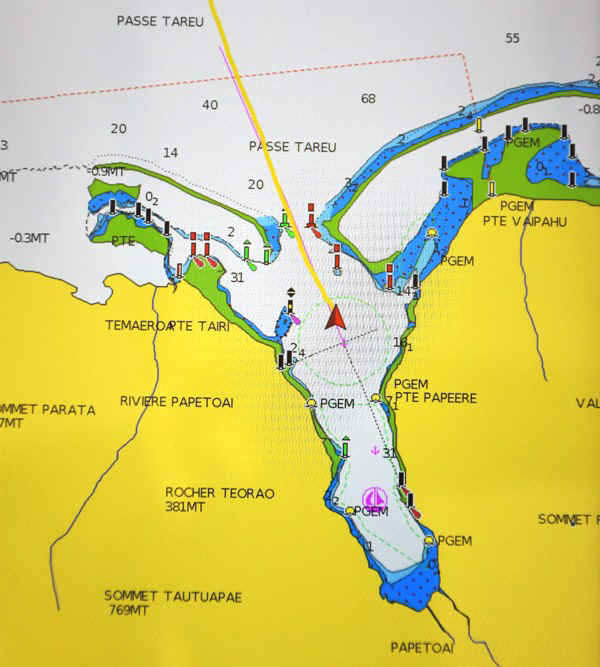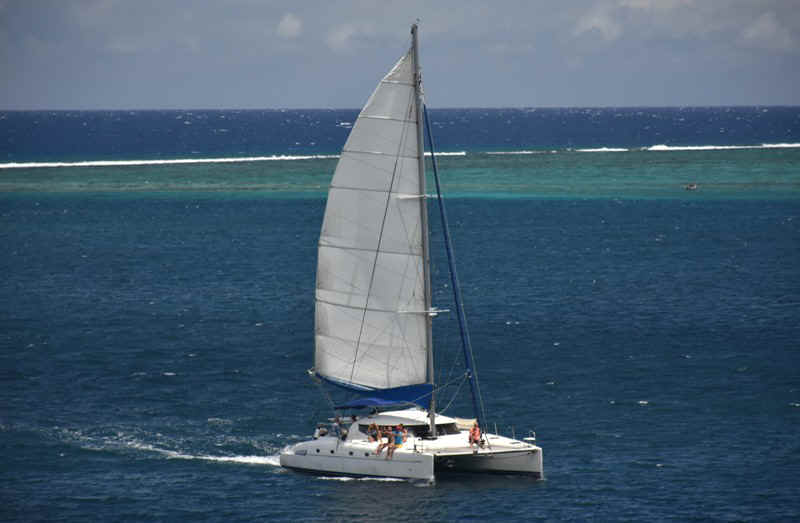 A catamaran sailng well.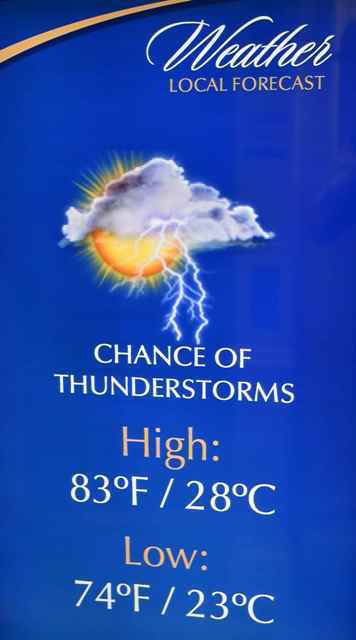 Info board as we were departing the ship.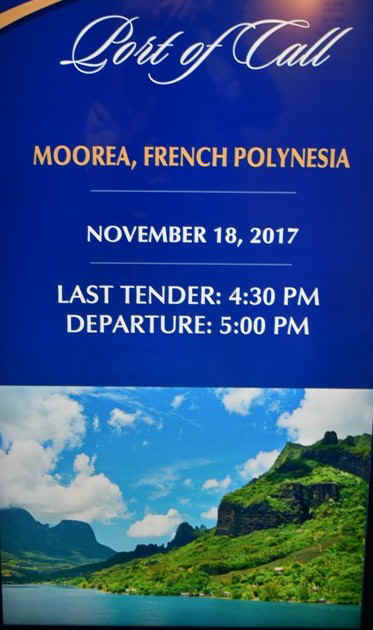 The last tender time is very important! It can be very expensive to miss it.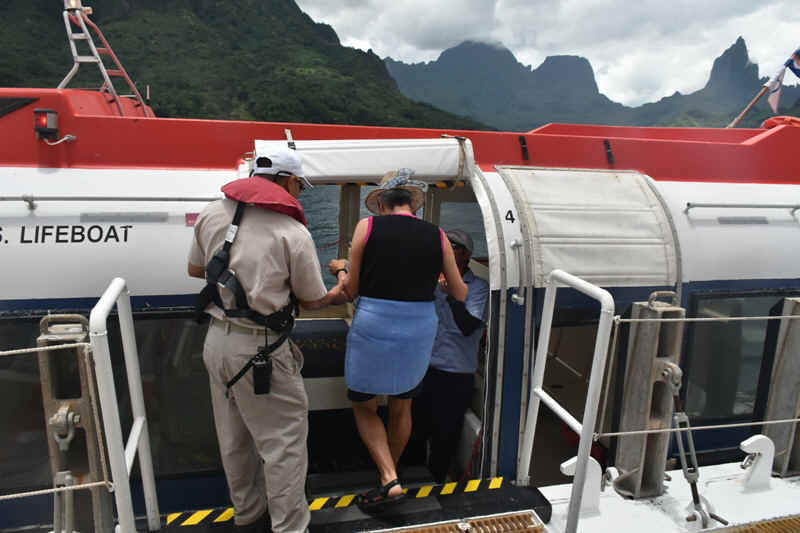 Boarding the tender from the ship.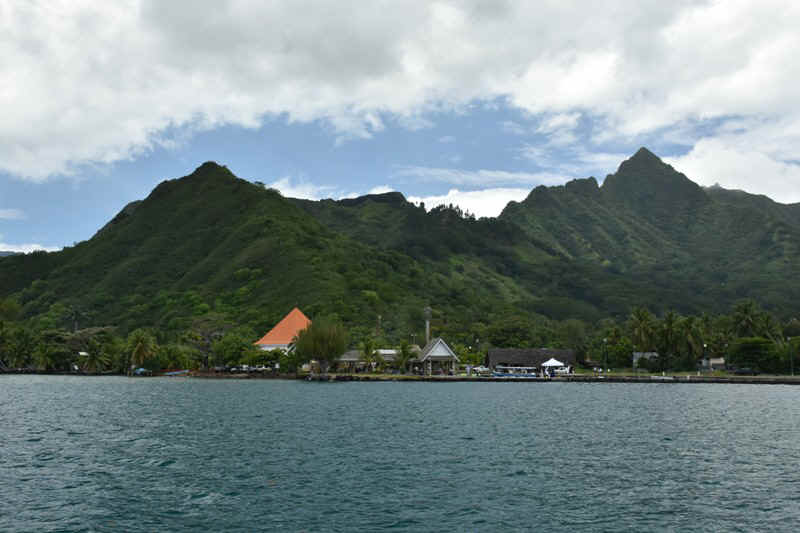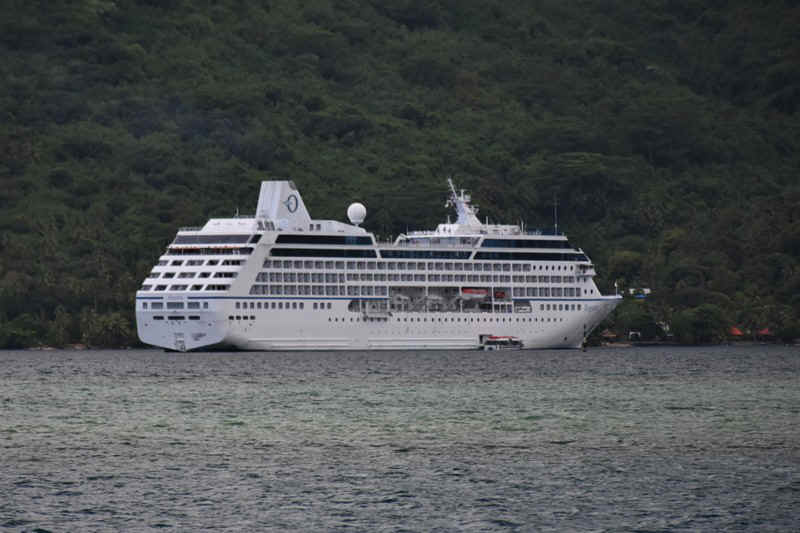 Looking back to the Regatta.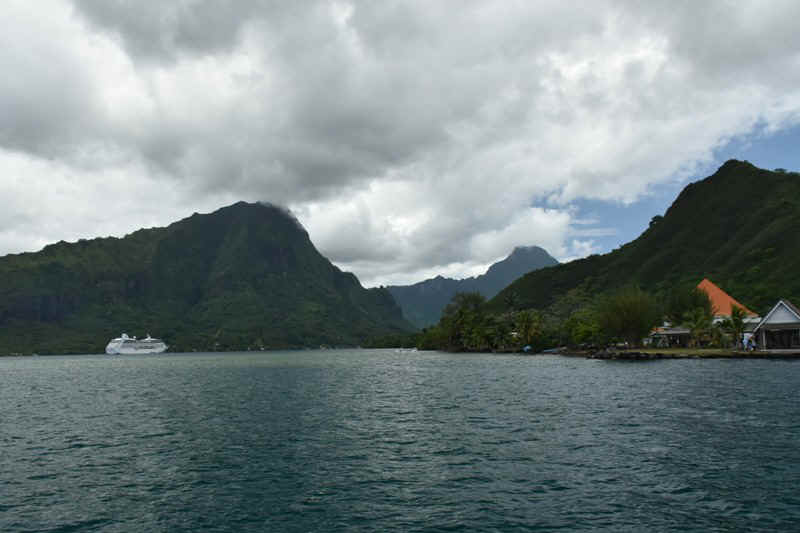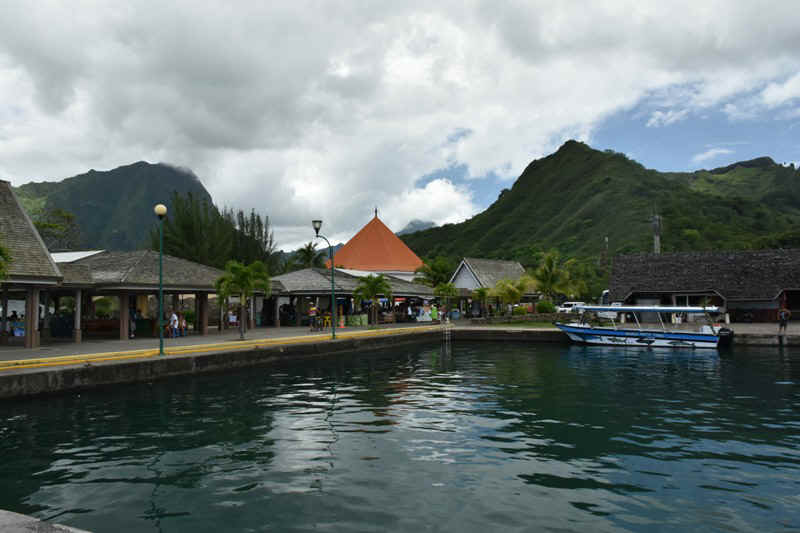 The small harbour at Papető'ai.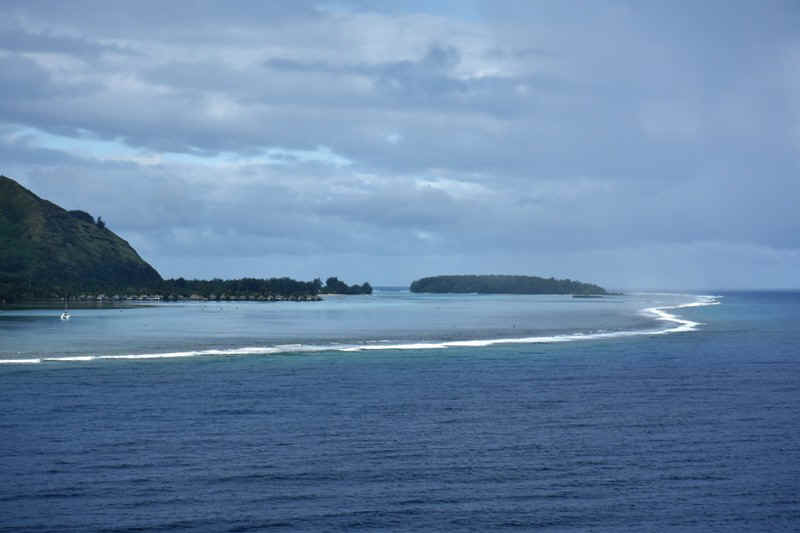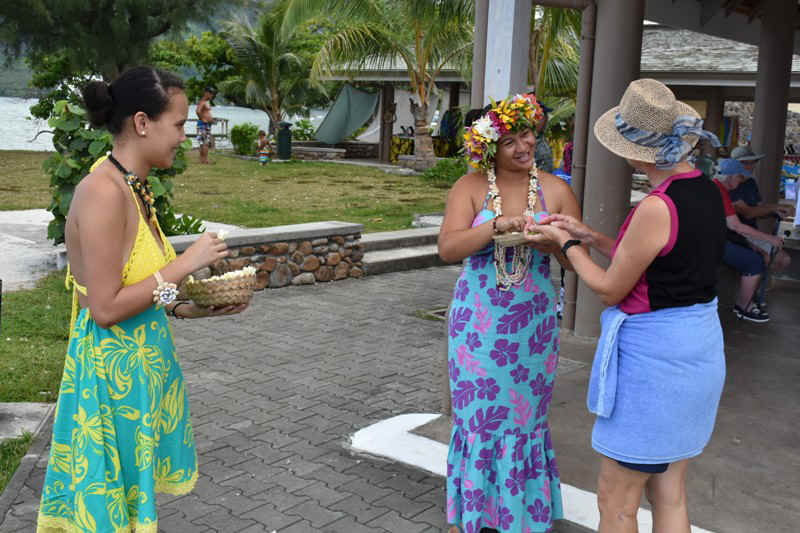 Another perfumed welcome with Gardenias.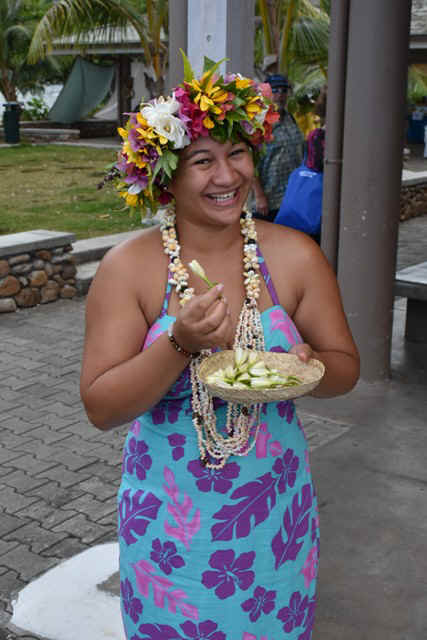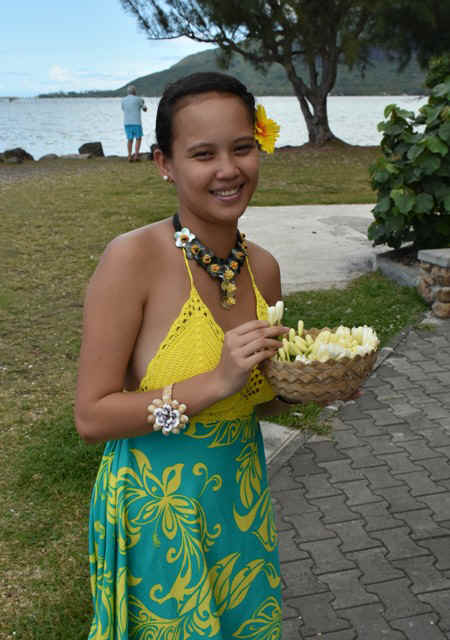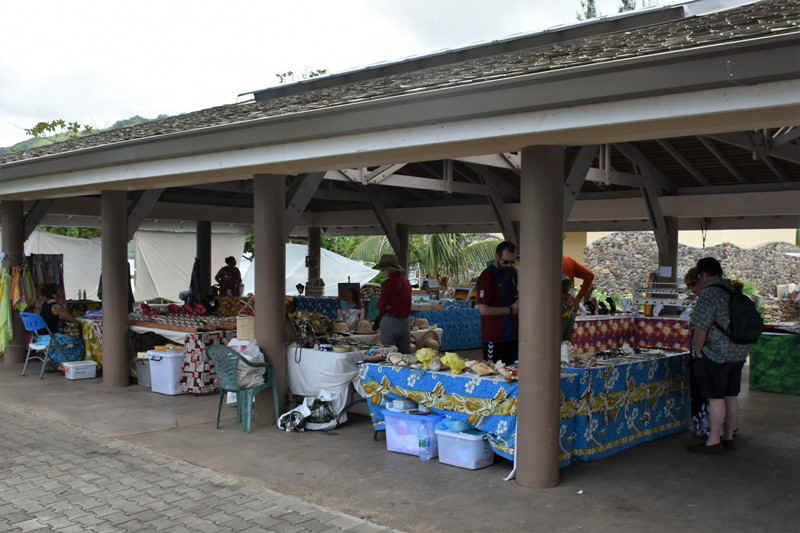 Stores selling local hand craft.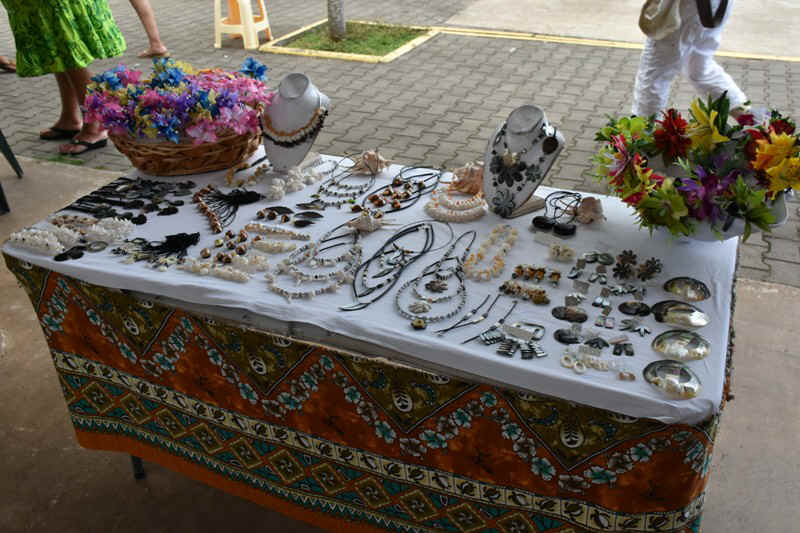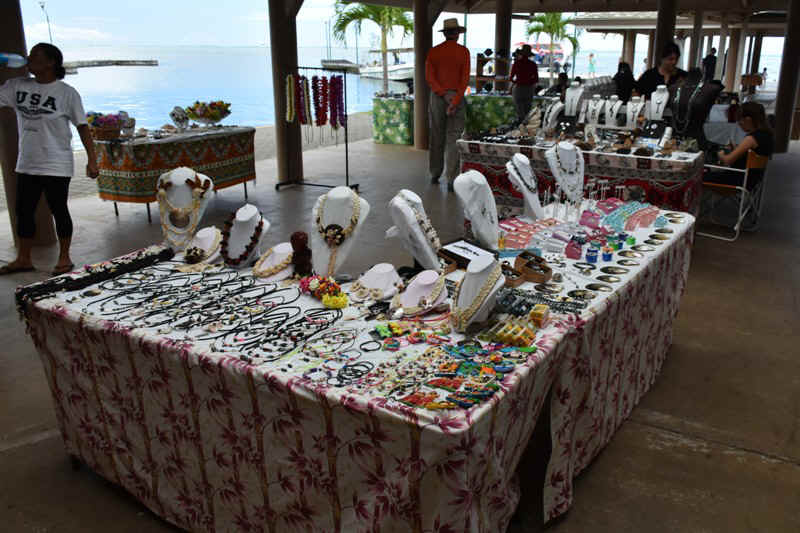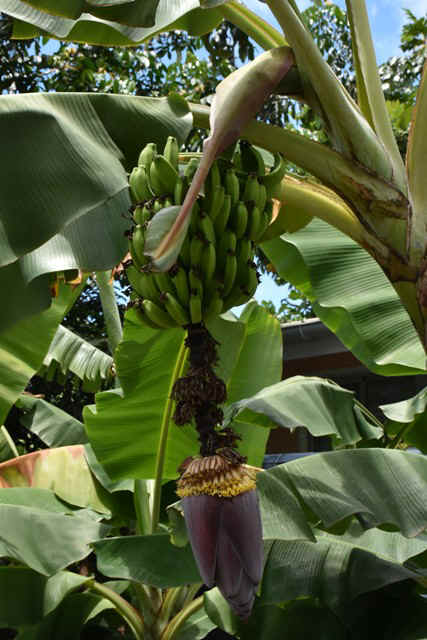 A bunch of bananas complete with flower.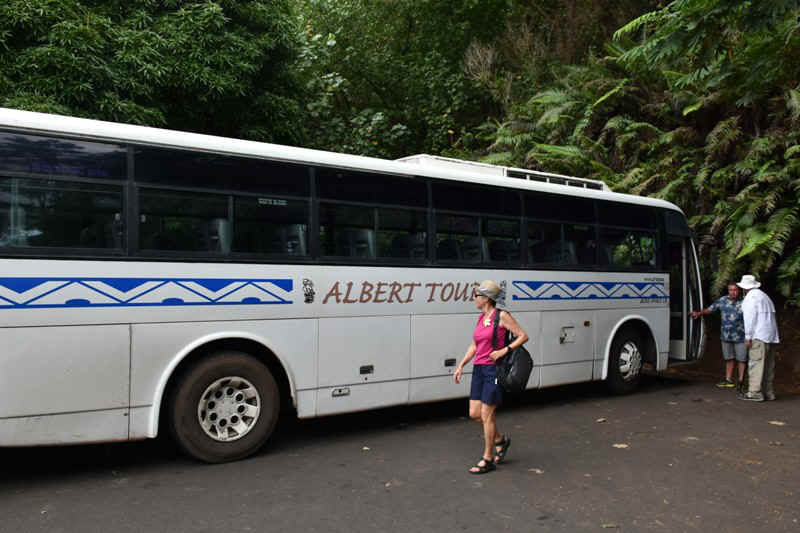 Our tour bus, which was much too big for the job and the roads. The driver was also the guide and the owner.
He spoke insessantly about himself and drove down small curvy mountain roads one handed, holding the microphone in the other hand.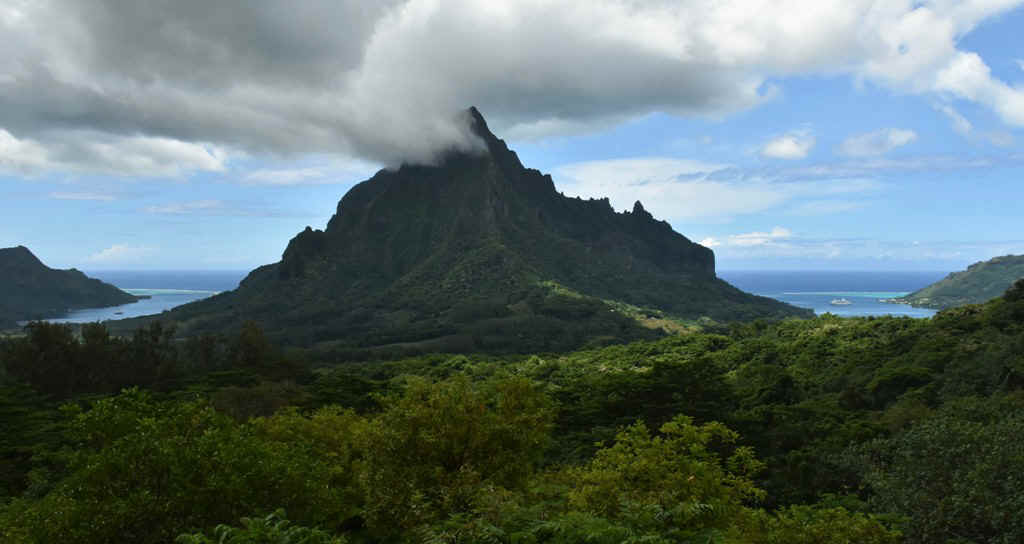 The fantastic view looking down from Belvedere Lookout over the twin bays.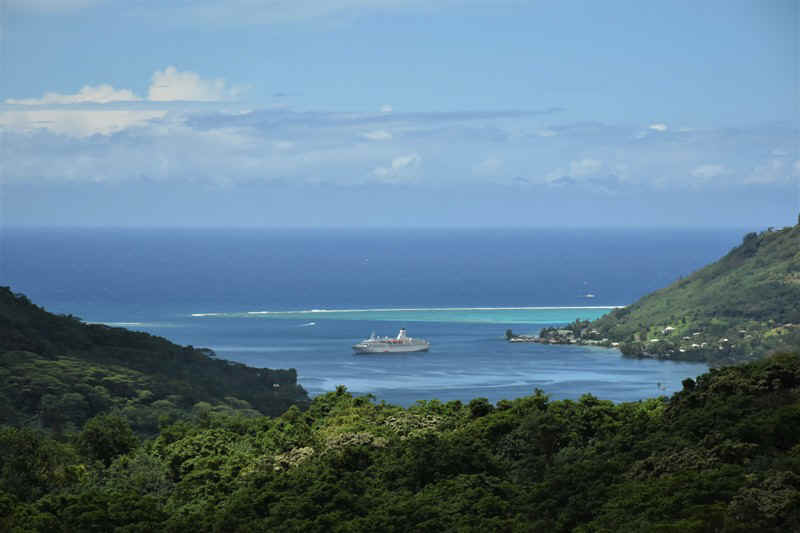 Cook Bay and the German Cruise Ship.
Opunohu Bay. The Regatta is barely visible to the right of the bay.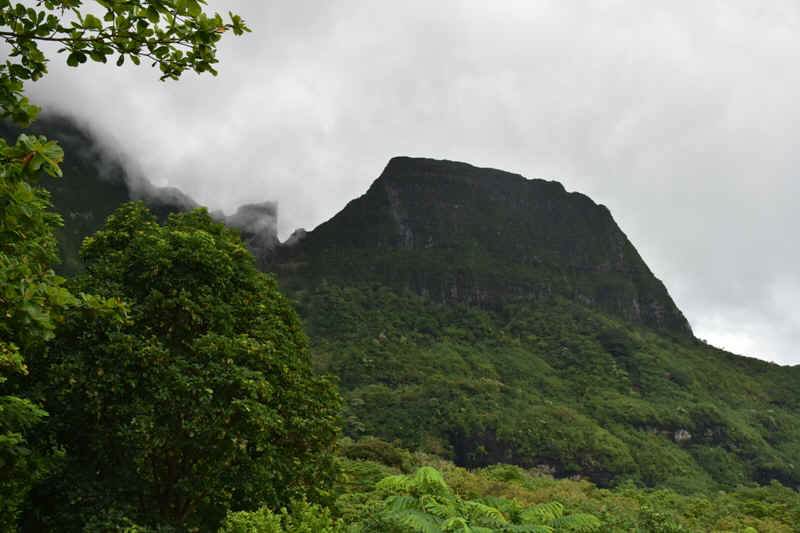 Looking towards the central mountains.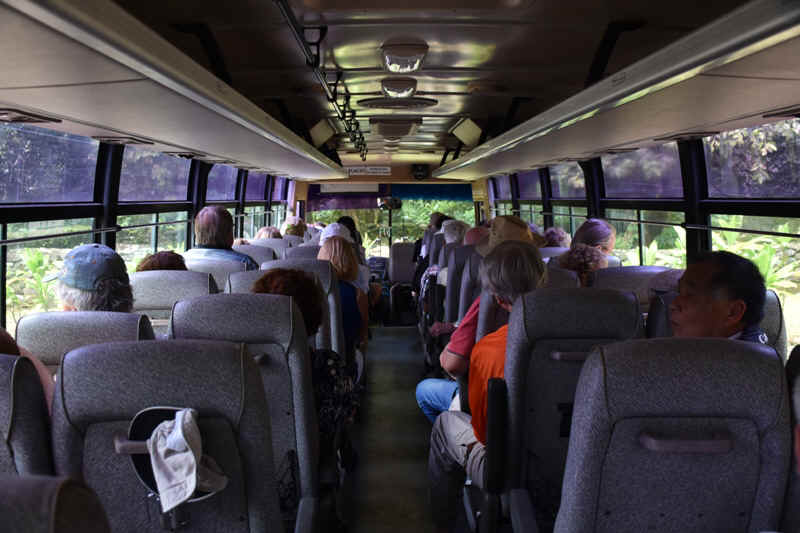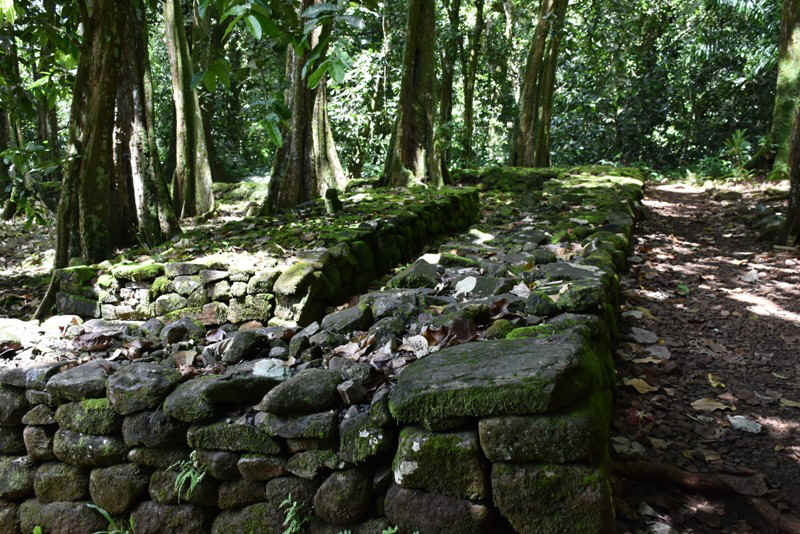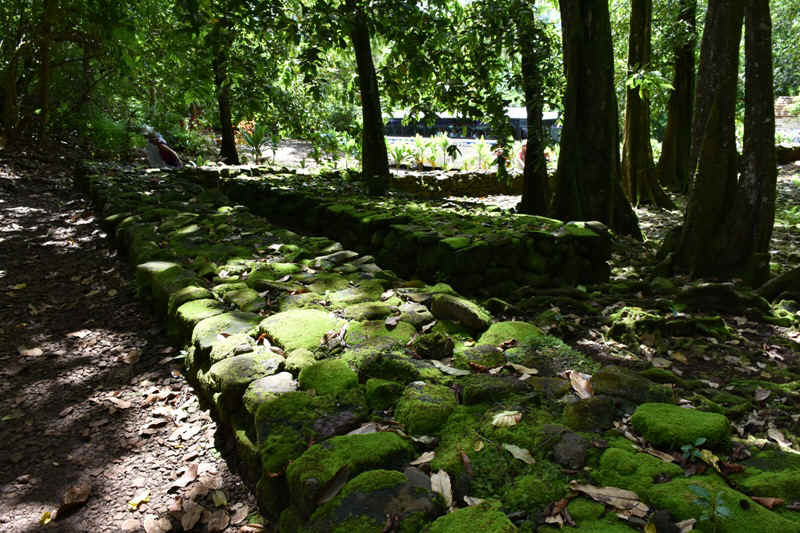 This is an ancient Marae or ceremonial site that we visited called Ti'i-rua.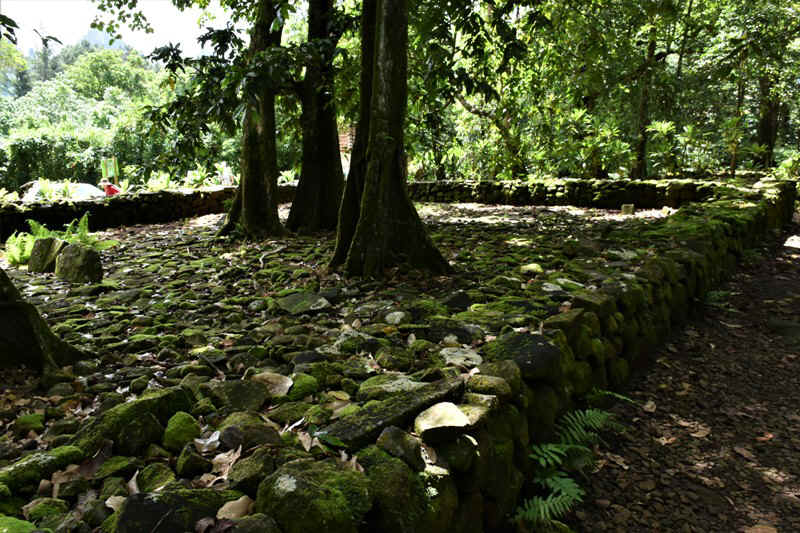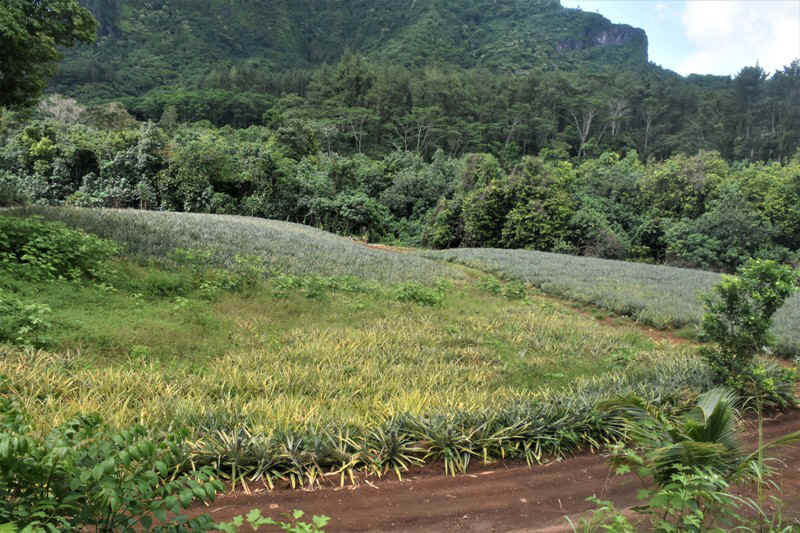 A pineapple plantation
and pineapples.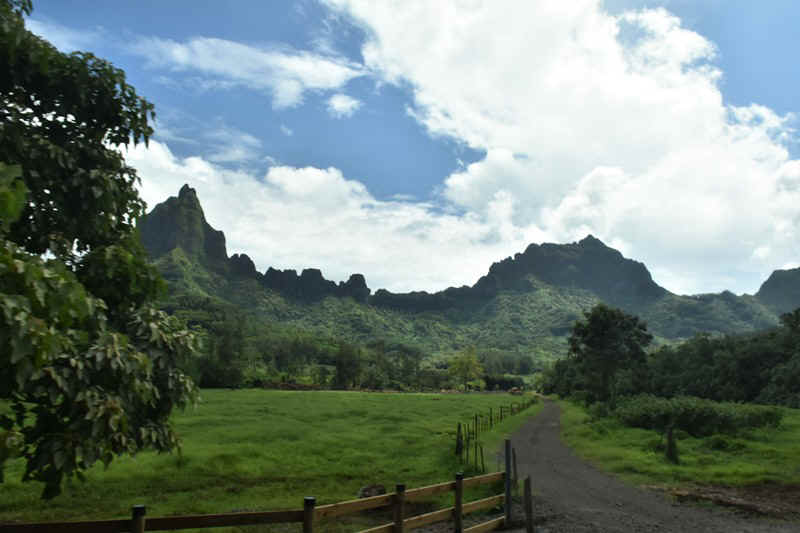 Looking inland.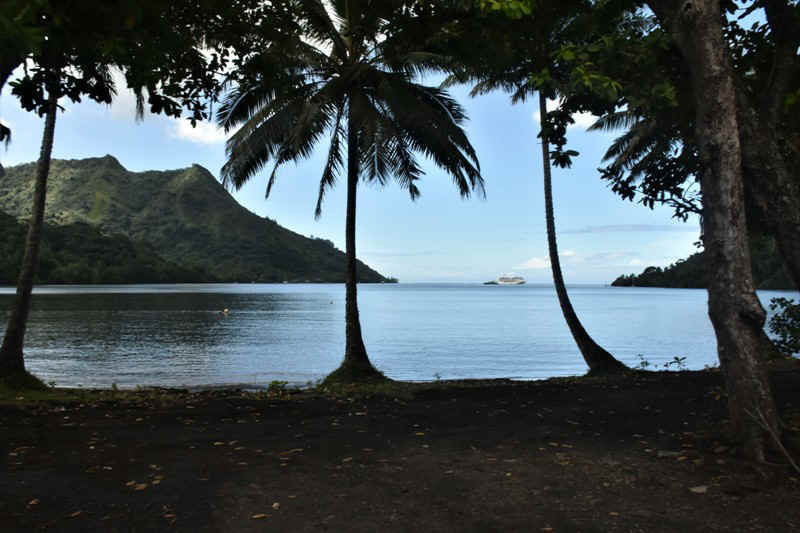 Down beside the shore in Cook Bay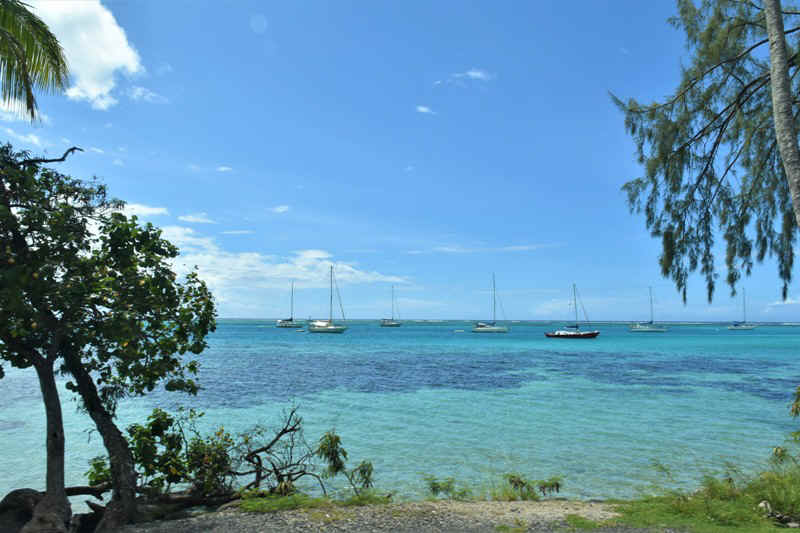 A view from the bus window.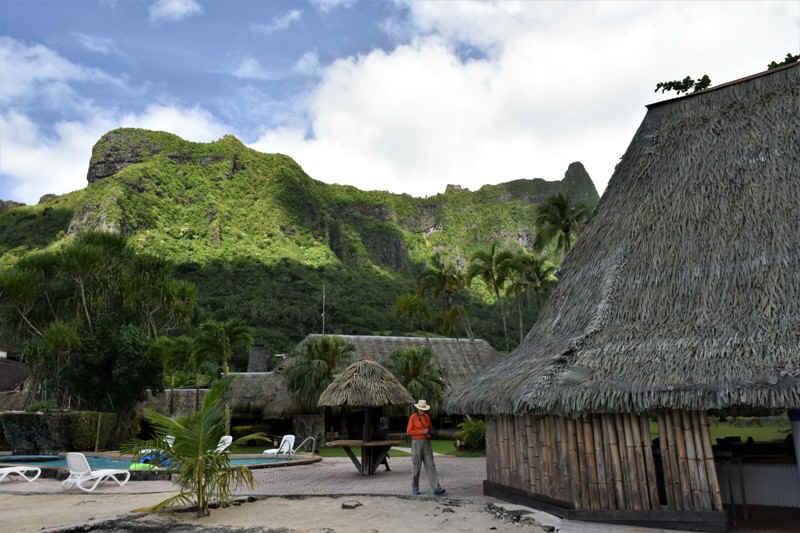 A village or hotel on Cooks Bay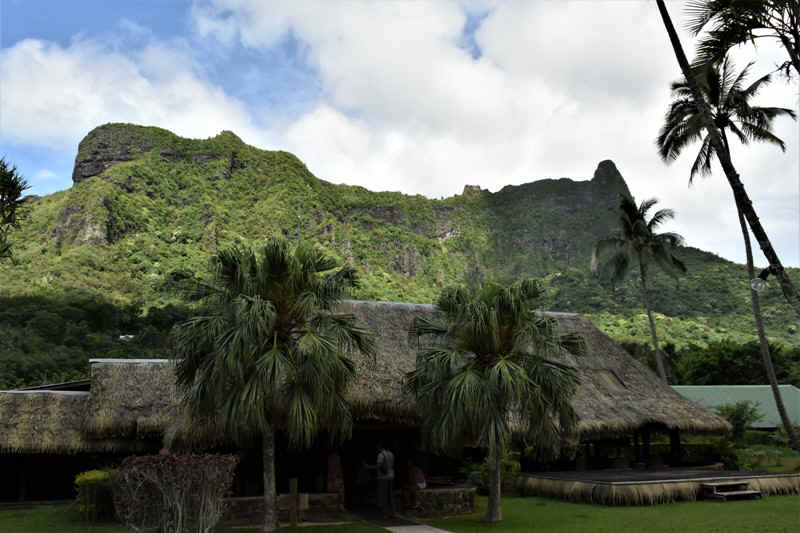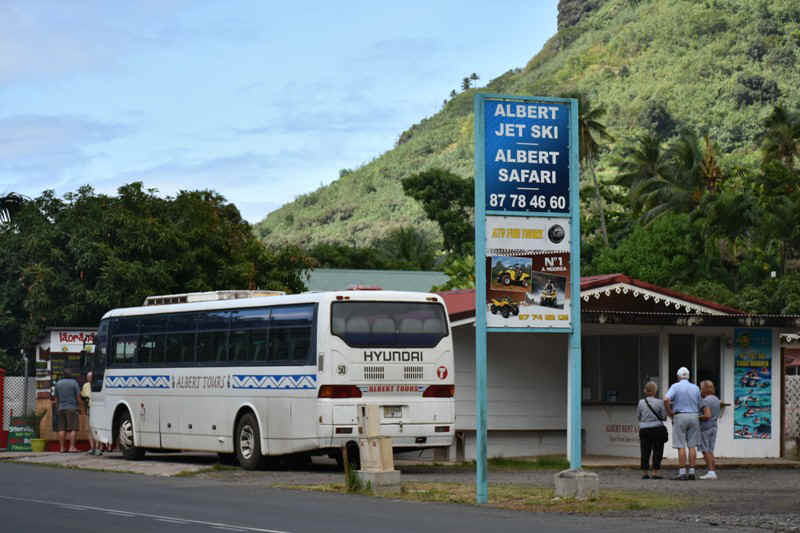 Albert was selling everything, including black pearls.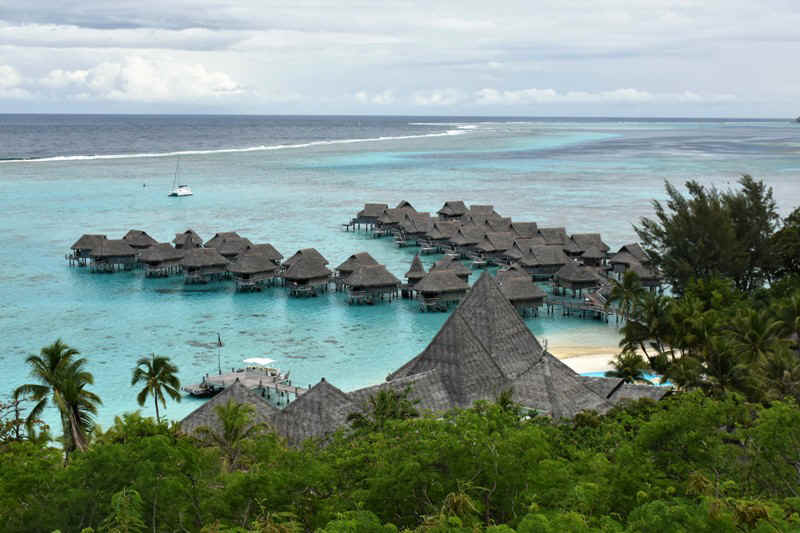 I believe this was also a Sofitel.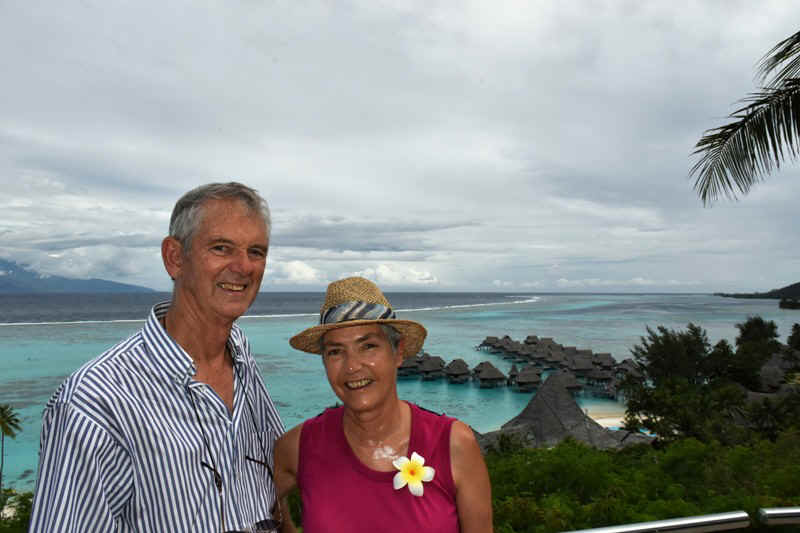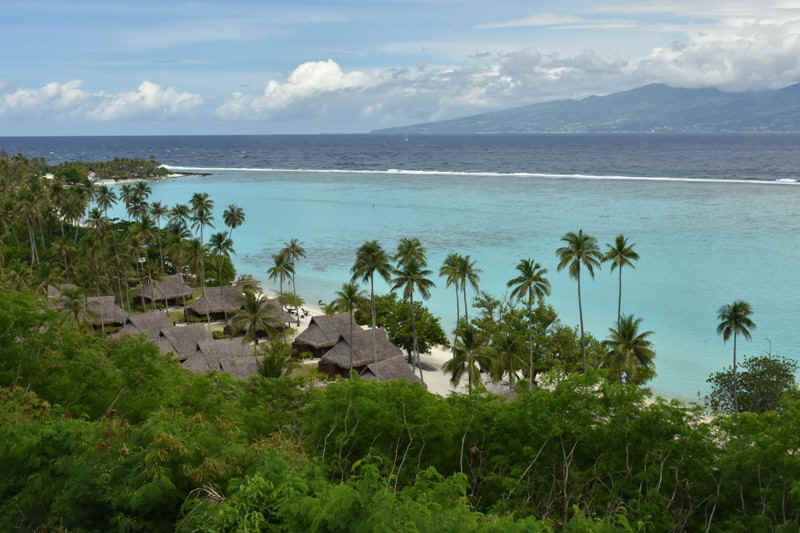 A 3 D map of the Island.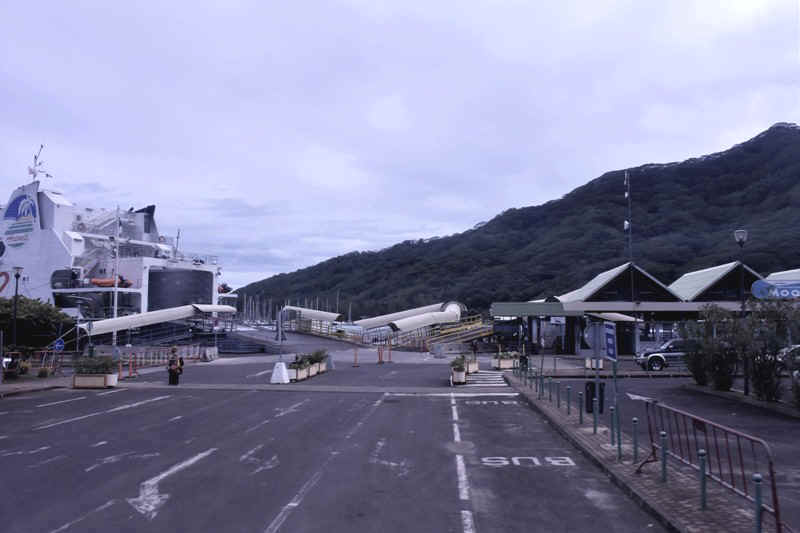 The ferry port. The unusual colour is from the tinted windows in the bus.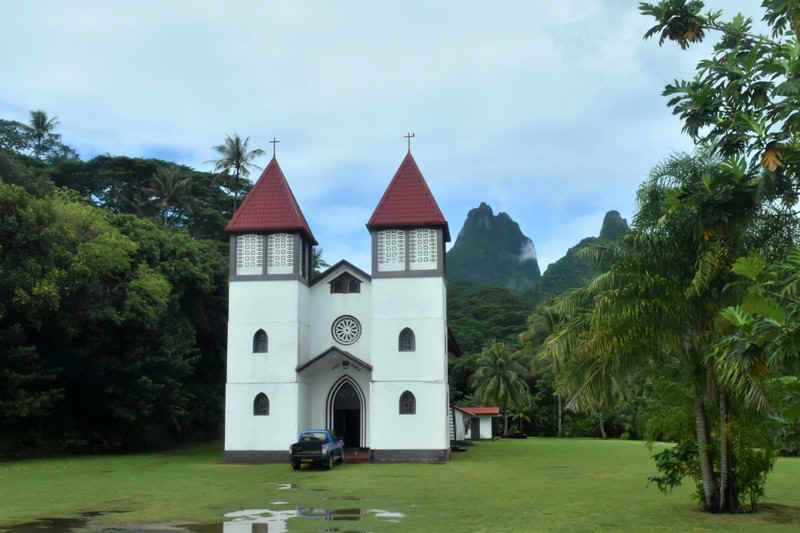 Polynesia has many churches and many denominations.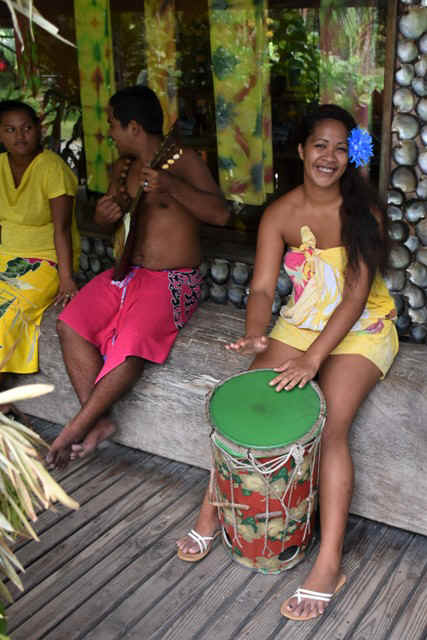 A musical welcome at a village.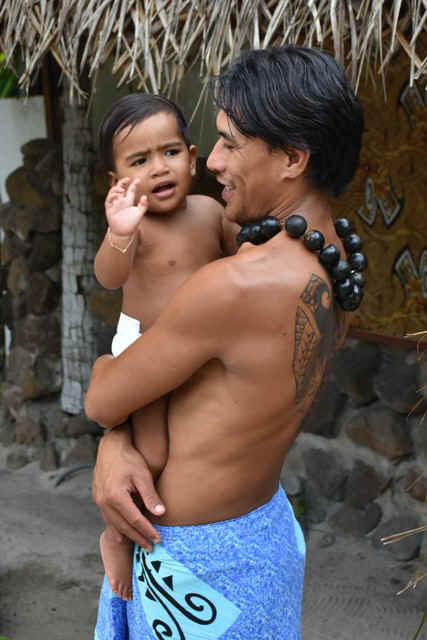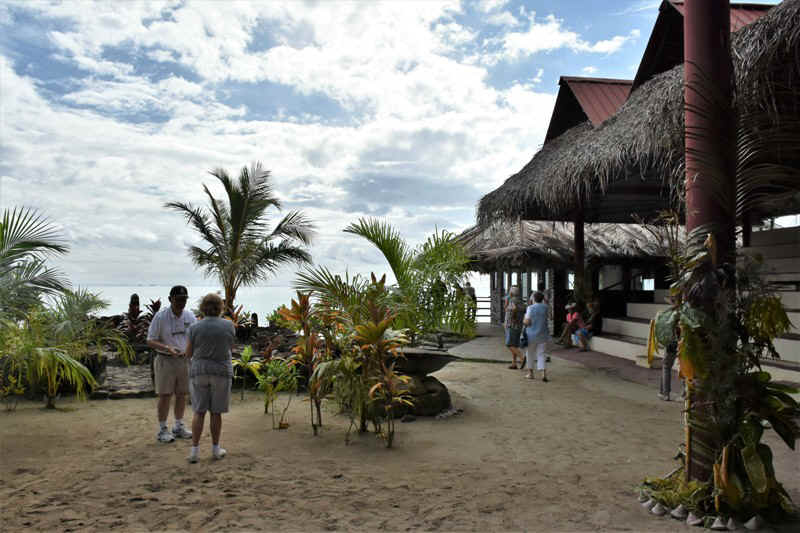 This was either a hotel or restaurant or both, right on the beach in the lagoon.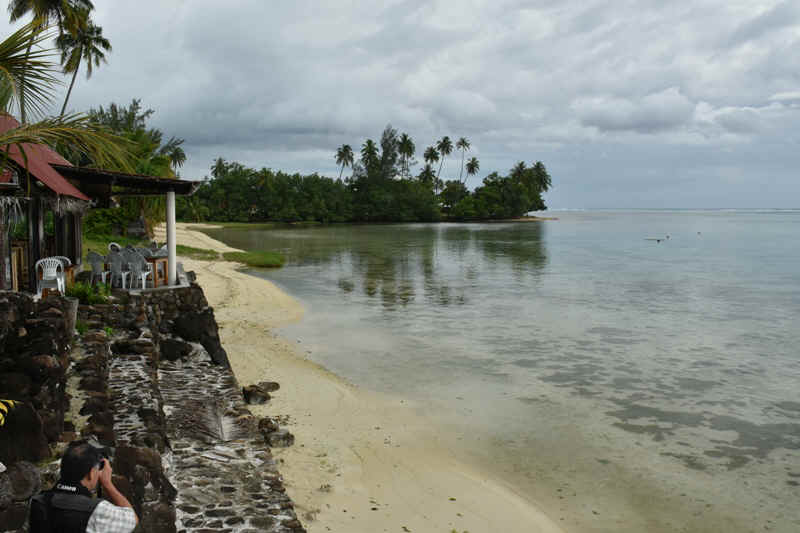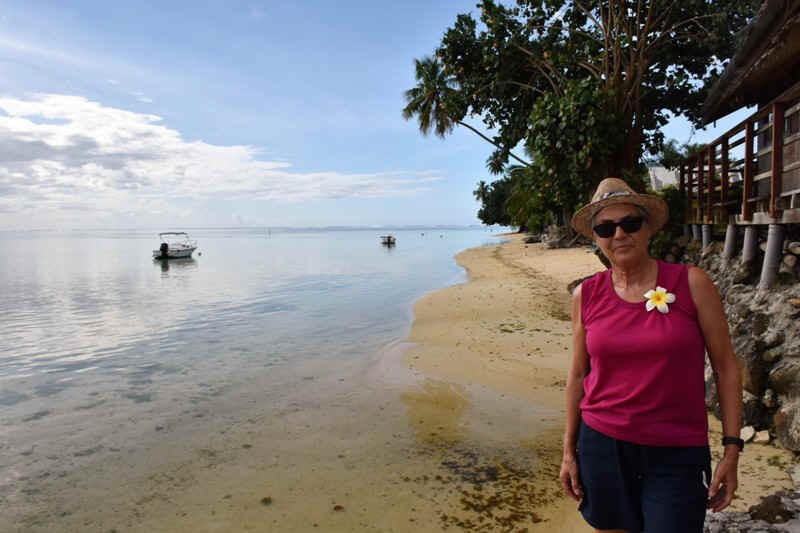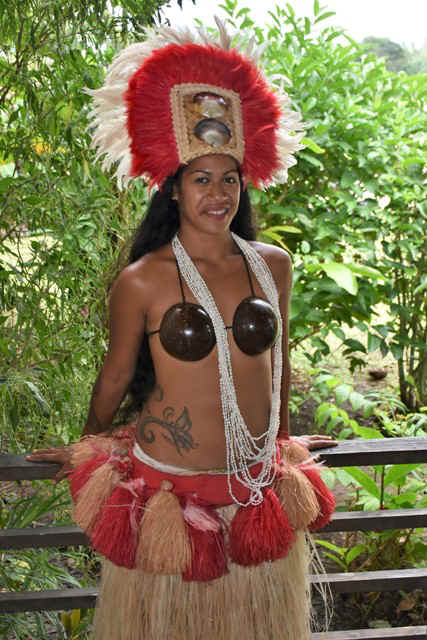 A comfortable bra, coconut shells.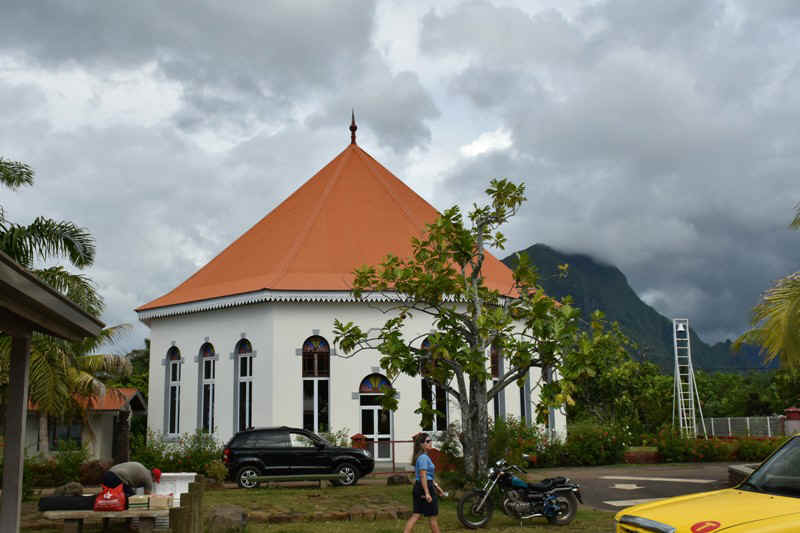 Another church.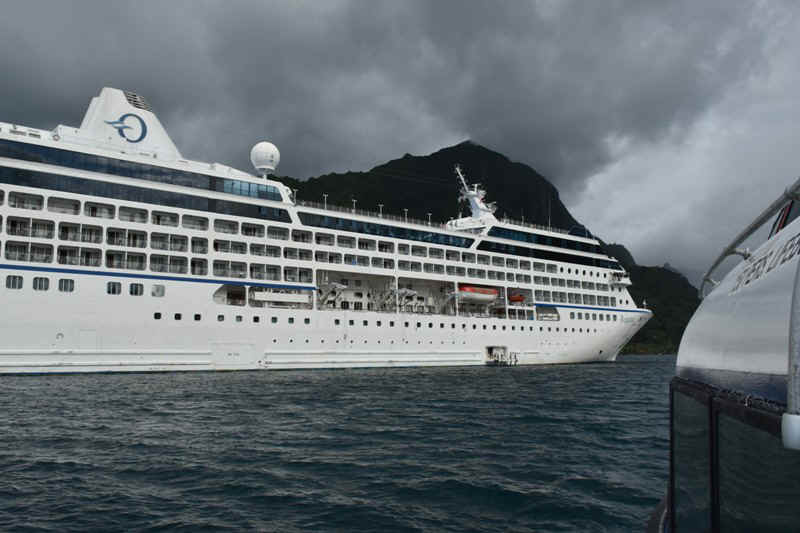 Back to the ship.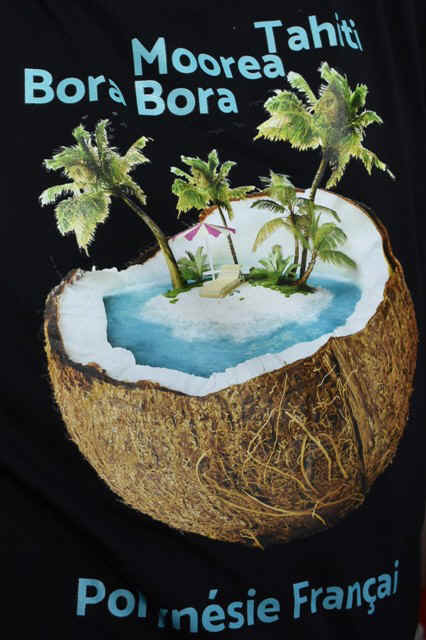 This was a tee shirt that caught my eye.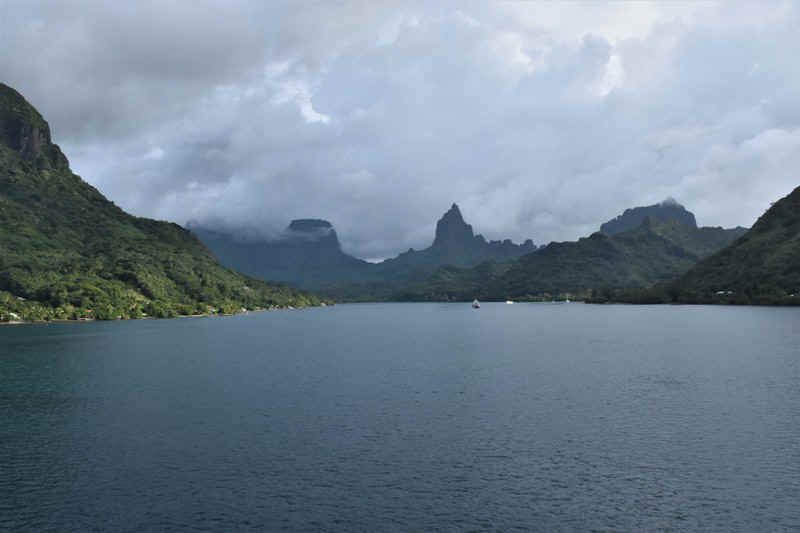 Back in our bay.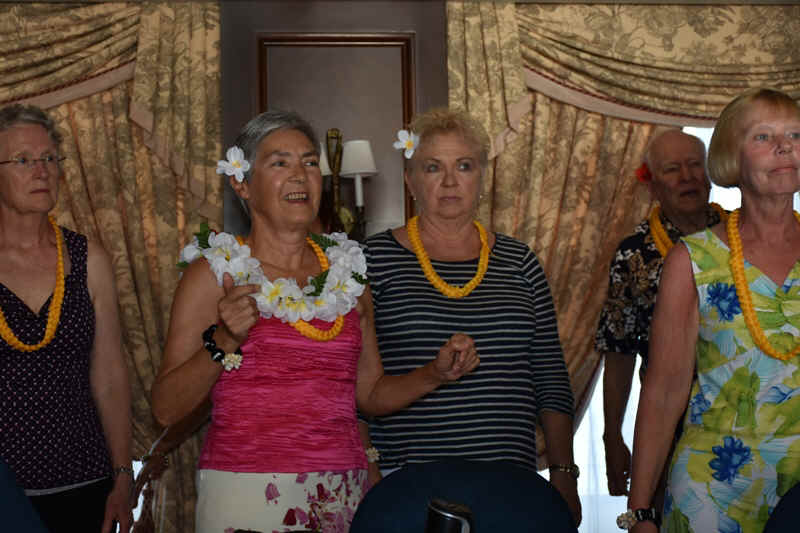 Final practice for the hula group.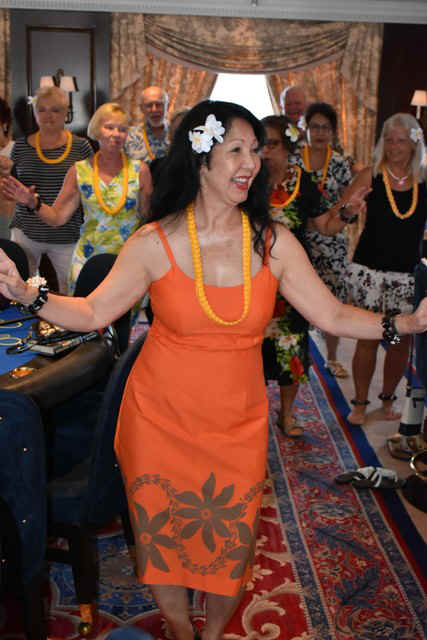 June, the Hula dance teacher. She also taught local handcraft.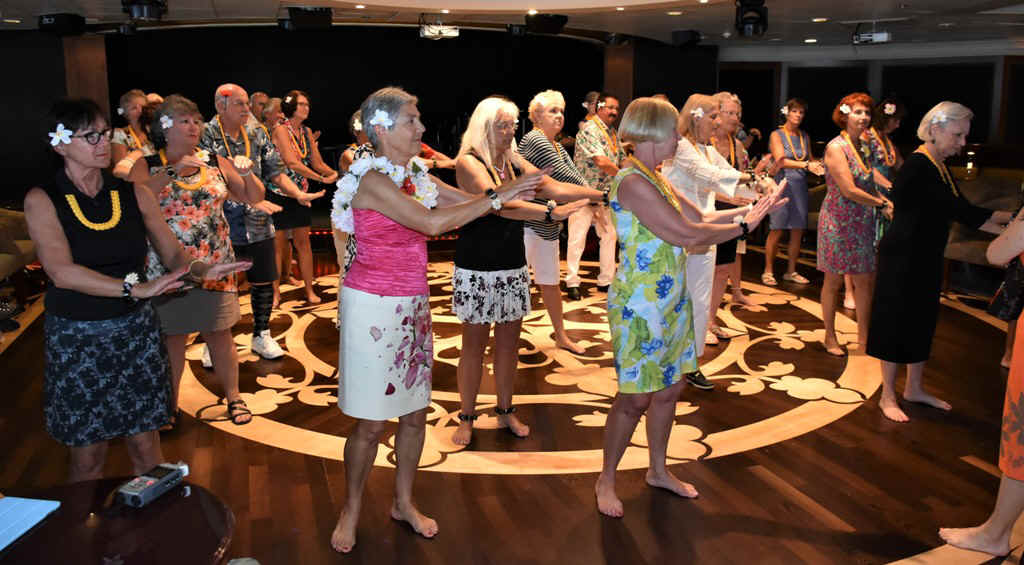 The hula performance in the Regatta Lounge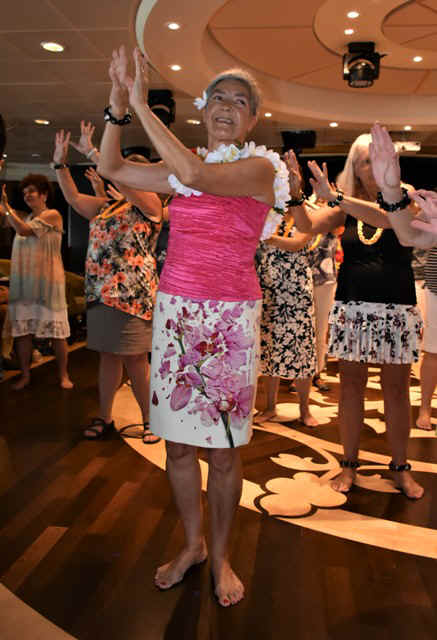 Elisabeth certainly enjoyed herself.