Elisabeth's favourite pastimes are still singing, skiing and sailing. As Miriam and John have become independent, she has more free time to invest in her hobbies. Over the past few years Elisabeth became very occupied with tennis and as a member of the tennis club she met another group of very nice friends. Unfortunately she had to give up tennis due to degeneration of her spine. Most likely her favourite pastime is looking after our grandchildren. We both enjoy this so much and they grow up just so fast!
In the warmer months we manage to spend quite a lot of time sailing our yacht on the Lake of Constance and in the past few years, we have been invited to join friends sailing in the Mediterranean. (Photo: Sailing Annina III on the Lake of Constance)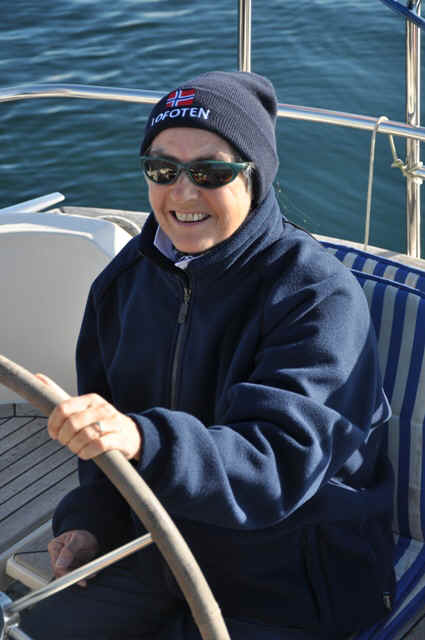 We have now seen quite a bit of the Med. including Sardinia, Minorca, Tunisia, Sicily, the West of Turkey and the Eastern part of the Greek islands..
There are quite a few photos in the photo album under Mediterranean.
Elisabeth has now reduced her singing considerably to allow us to have time for travel and other activities.
After I retired in February 2010, we bought a medium sized motorhome and we have spent a lot of enjoyable time touring Europe. It is nice to have the bikes along to explore the various regions.
After a few shorter trips to get used to it, we had an extended trip to the north of Germany in 2011 and to the South of France in 2012. In 2013 we made an extended tour of almost eight weeks through Scandinavia. Photos in the album under Scandinavia.
There is still a lot to see in Europe so we hope to remain healthy!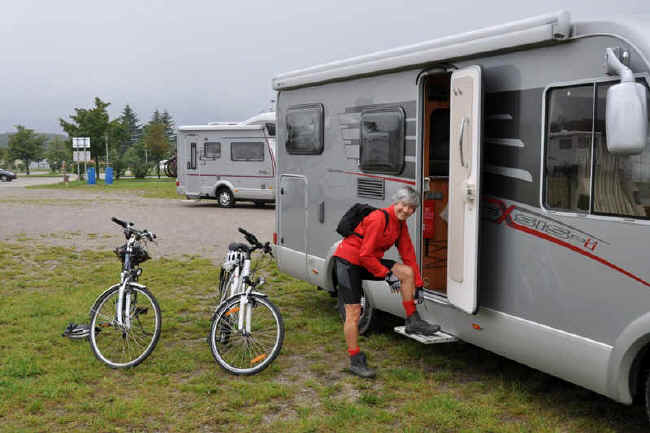 Jasmund National Park on Rugen in Germany
In 2010 we helped Elisabeth to celebrate her 60th birthday. If you'd like to look through the photos of her surprise grill party, click on the following link: Elis-60
Elisabeth celebrated her 65 th birthday in 2015 and joined me for a tour of the west of Canada and Alaska, to celebrate that and a few other high lights.
Elisabeth can be contacted on e-mail: k.cassidy(at)bluewin.ch